E-Commerce has become an integral part of our lives. With E-Commerce platforms, you can sell your products online and reach a global audience.
The leading E-Commerce platforms are all about delivering products to marketplaces and consumers, and they all differ greatly from each other.
The best E-Commerce platforms in 2023 will be those that offer a complete package, from omnichannel to product management, marketing automation, customer support, data analytics, and more.
What's Great about E-Commerce?
E-Commerce provides a powerful opportunity to reach and serve customers in a very personalized way. It's possible to build an entire business around your products or services and sell directly to the consumer.
Today the E-Commerce industry is one of the largest sectors that contribute to the growth of any business globally. This is an opportunity to make money for yourself. If you are running any kind of business online then you need to know about these platforms because they can help you get more sales and even more profit.
Do not hesitate to invest time and effort in getting the best platforms that are going to serve you the best. The following is a list of the top 10 best e-commerce platforms in 2023, as per research.
After doing a great deal of research about the best E-Commerce platform in 2023, we came up with a list of the top 10 E-Commerce platforms. These are proven, robust, and scalable solutions that are used by many large and small businesses around the world. You will learn how to choose the right E-Commerce platform that is suitable for your business.
Key Factors for E-Commerce Platform
When deciding which E-Commerce platform is the best one for your business, look at a few different key factors:
Scalability
User Experience
Price
Functionality
Integrations
Ease of Use
To be successful, your business needs a well-designed E-Commerce platform, it needs to have a unique and clear identity, it needs a great customer experience, and it needs to offer a wide selection of products and services. Let's have a look at the 10 best E-Commerce platforms in 2023
List of 10 Best E-Commerce platforms in 2023

Shopify is an e-commerce website-building platform. It is one of the best platforms to build an online shop. It provides online retailers with a complete shopping cart, a powerful storefront, and easy-to-use marketing tools. You just need to set up an account, select the type of products you want to sell, upload pictures and write descriptions, and then you can start selling! In a store, you can see what products are selling well, and how they compare with your competitors. You can also add different promotions like coupons or free shipping to improve sales.
It has all the features like listing products, creating pages, managing users, payment gateway, etc. You can even build your own themes if you want. On this platform, users can design their own online stores. They can have different pages, such as products page, wish list page, blog page, etc. Users also can sell their products directly on their store.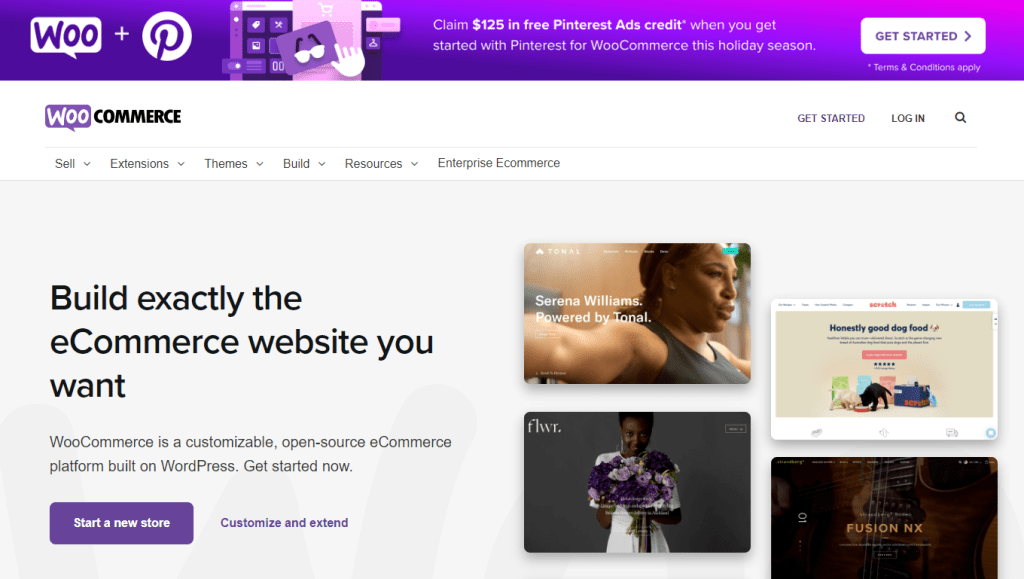 WooCommerce is a free and easy-to-use E-Commerce platform for WordPress. With over a million active users, it has the most powerful E-Commerce tools on the market. The platform helps you to sell anything online such as products, services, or events. You can sell physical products, digital downloads, subscriptions, and more. It has a lot of features such as payment gateways, tax calculators, product management, shipping and order management, inventory management, and more.
WooCommerce is compatible with all web browsers and mobile devices. It offers the ability to accept online orders from buyers anywhere in the world through its website. It has a number of built-in features to help you create and sell digital products on the web. It's also easy to install, configure and customize.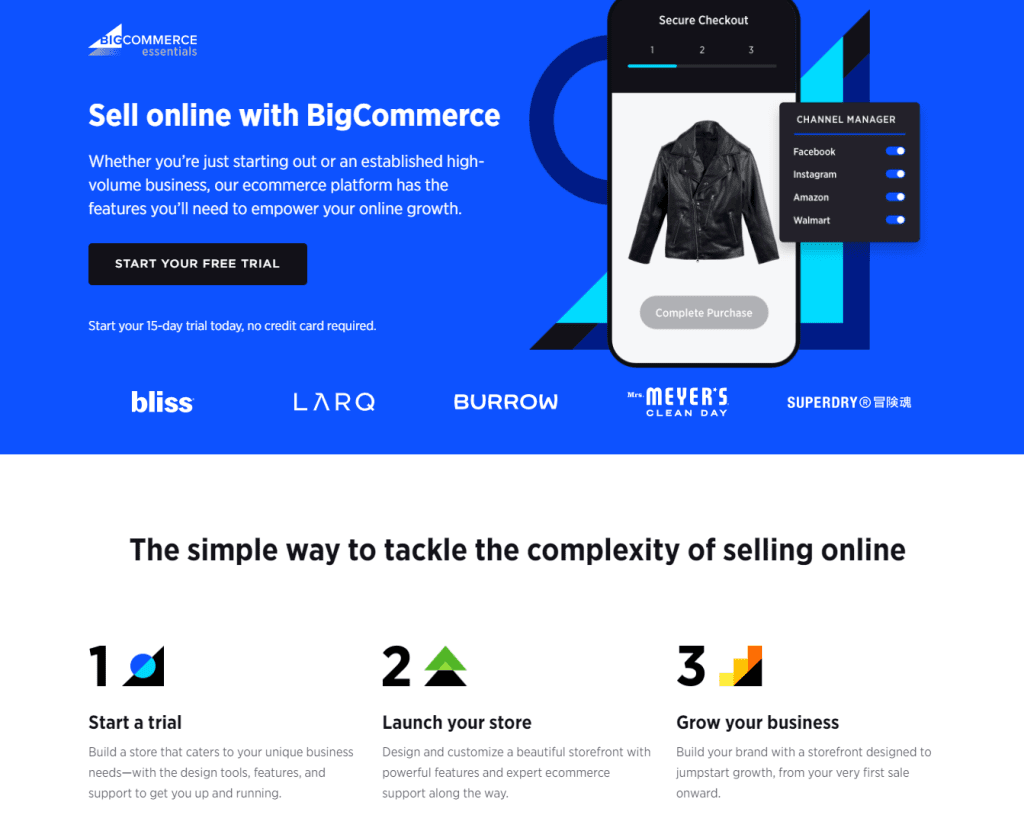 BigCommerce is an E-Commerce platform. It lets people create websites, shops, and stores. It lets you sell products online. This is a very powerful and reliable platform to build e-commerce websites. They provide templates and plugins to make all of this easier. They also have apps and APIs (application programming interfaces) that connect websites and shops to their backend systems. The API provides a way for developers to program applications that interact with your BigCommerce store.
It has features like custom themes, built-in inventory, payment processing, and many other things that make it great for online shopping. It also gives you the ability to create a website from scratch and manage all the content, including your blog, social media, and more. BigCommerce is an easy way to start selling products. You can use the tools available on the site to make sure that your products are secure and that you can accept payments from customers.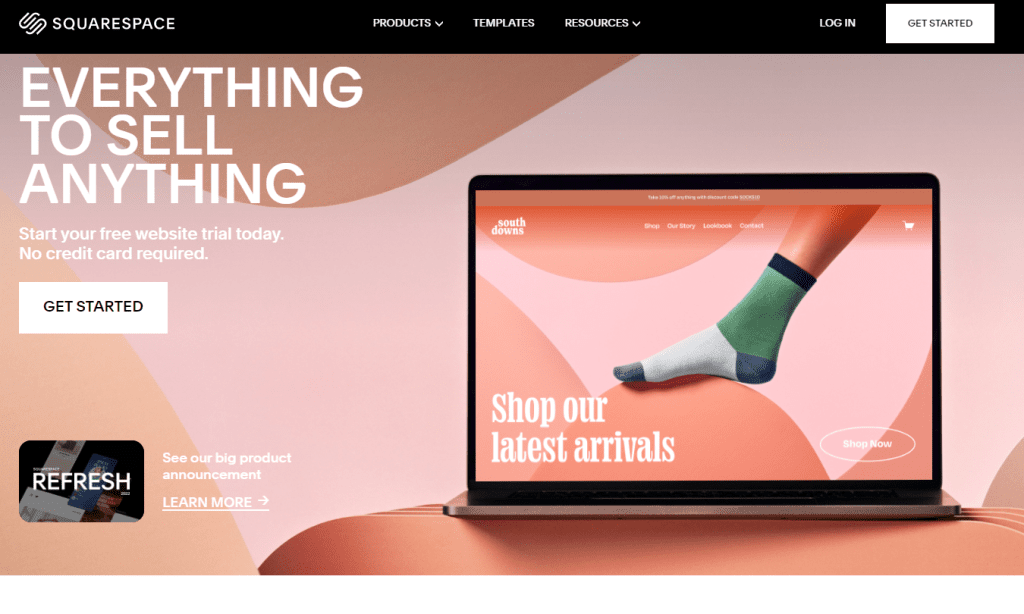 Squarespace is an E-Commerce platform that makes it easy to create a beautiful website. It lets you build a website for free. It gives you a place to put your website's content, and a way to show visitors all the things your website has to offer. This helps your visitors learn more about your products, services, and company.
It has many cool features, including drag-and-drop page building and an intuitive interface. You can also make your site mobile-friendly, so people can access it from any device. You can make money by selling products through your website.
They also offer a paid service that gives you more tools to customize your website and promote it. You can add more pages easily and can also add content and customize your site with the drag-and-drop editor. You can choose from thousands of free templates and customize them as much or as little as you like. Allows you to add apps, e-commerce features, and more to make your website unique.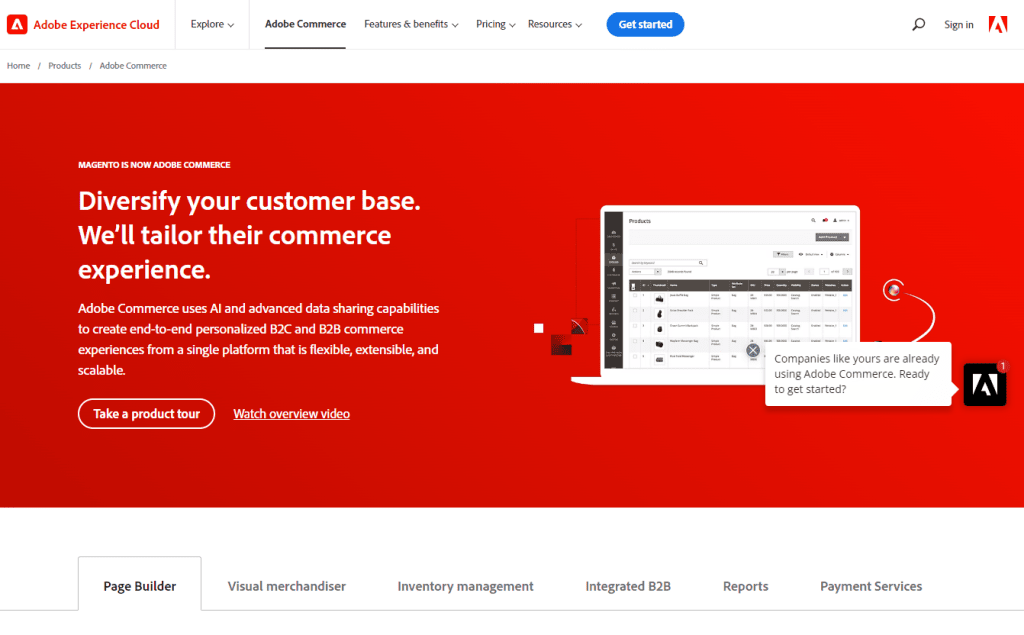 Magento is an E-Commerce platform designed for web developers. You can create beautiful websites by using this system. It's easy to install and very flexible. Also, you can add different types of features to the site and they work on any kind of website. You can add products, create themes, manage customers, manage orders, etc.
The platform is free to use. It is built into the website and gives the ability to add products to the website. The main functions of this E-Commerce platform are to make a shopping cart and checkout process easy and secure and to allow merchants to manage their websites. It is based on a PHP/MySQL web application framework. It has a variety of features that allow for a flexible, scalable, and robust E-Commerce solution.

The Zen Cart E-Commerce Platform is an E-Commerce solution with many useful features to help you sell products online. It allows you to easily create a fully functional online store. It's very easy to use and comes with a lot of great features. With Zen Cart, you can quickly add new products to your store, set prices, and build a shopping cart, all from within your favorite browser. Zen Cart can be easily customized and extended via modules. It has a clean and simple user interface, with a fully responsive and mobile-friendly interface.
It is very flexible and can be used for any kind of website. Zen Cart can be set up so that it looks like an online store or blog, and allows customers to browse through products. It also has features such as automatic inventory management, product variations, coupons, gift certificates, online payment processing, shopping carts, product comparison tools, multi-language support, and many more.

The Drupal E-Commerce platform lets users create websites using a drag-and-drop system. It's very user-friendly because it requires little or no coding. Drupal helps them build their own E-Commerce website. It provides everything they need to set up an online store. Drupal has other features like blogs, forums, news, templates, themes, and other tools to help you create your site. You can also customize your site to make it look unique.
You can have a store where you can sell products, and you can even make customizations for your site. It has lots of modules and themes that allow you to create a beautiful and professional-looking store. You can choose to have a mobile-friendly website that is optimized for all devices. It uses a database to store information about the products, and it uses software to display the products on a website. It also allows them to do these things quickly because it is designed for that kind of use.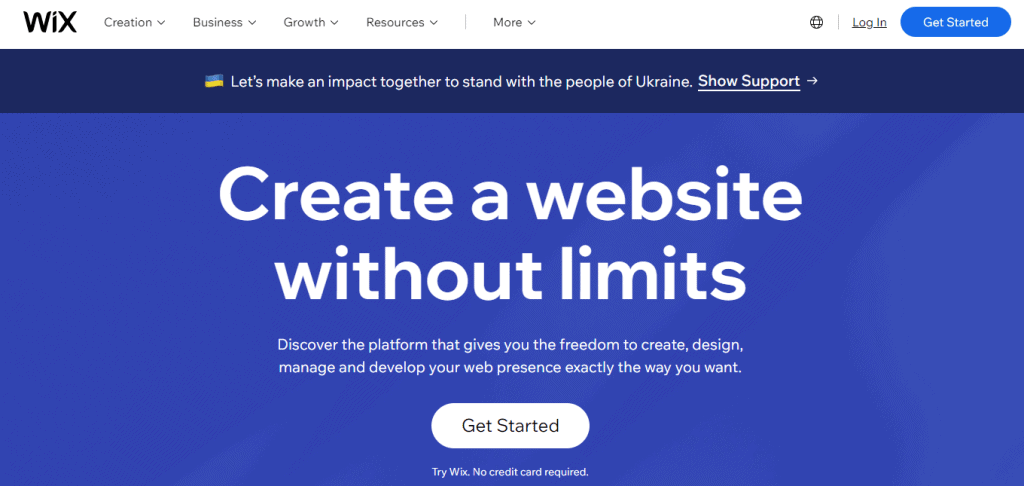 Wix E-Commerce Platform is an online shopping website that makes selling things easy. With Wix, you don't need to have any programming knowledge. Wix has drag-and-drop features that allow you to create great websites. It lets you create your own website from scratch or choose from thousands of pre-designed templates.
It has a lot of features that help you sell your products like uploading your product photos, adding information about your product, and choosing payment gateways. Wix is easy to use and gives you a lot of flexibility. It has lots of themes and products to choose from and also has a lot of advanced features like customizing product pages, changing page titles, etc.
You can create a web page, manage your inventory and promote your products through social media, blogs, and more. It has a great interface and allows us to create a lot of different pages such as the home page, products list page, and a contact form. It also has a great support team if we have any problems.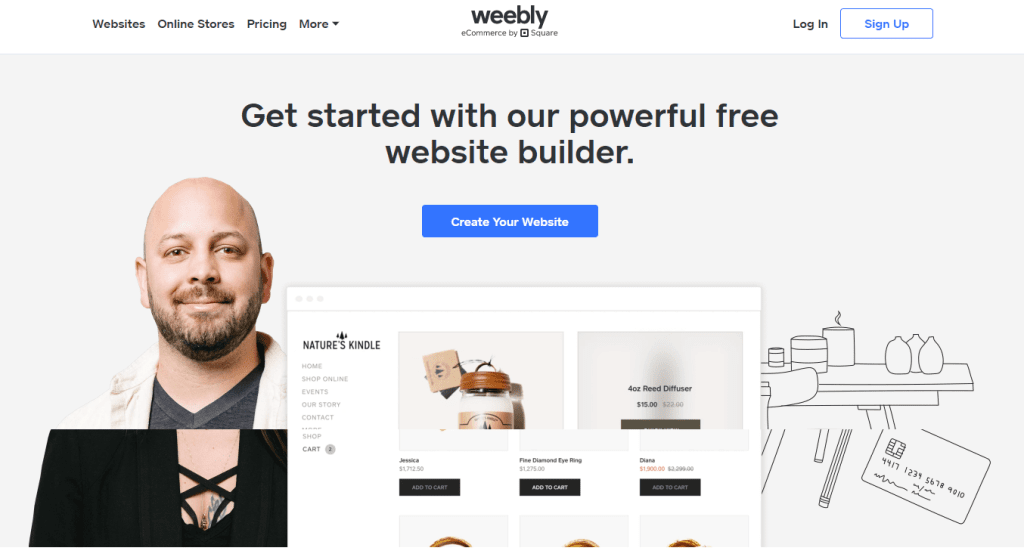 Weebly is an easy-to-use website builder and an E-Commerce platform. With a free account, you can build a simple website with one click of the mouse and start selling online. You can choose a template for your website and add products by using drag-and-drop functions.
You can add text, photos, and videos, and even create forms to collect data from visitors. Then you can choose from a wide variety of themes, which allow you to change the look and feel of your site.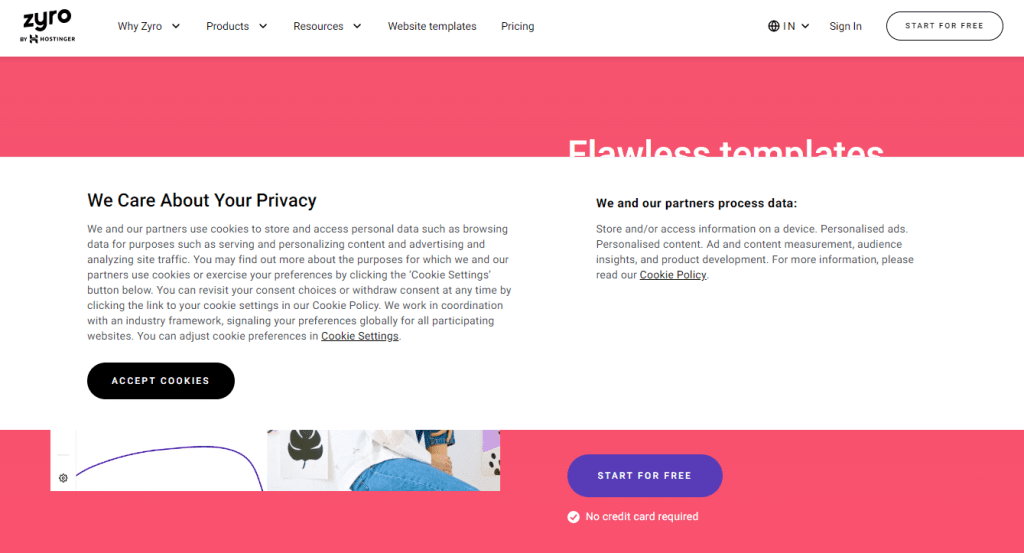 Zyro E-Commerce Platform is a web-based platform that is very popular on the internet. It allows you to sell products online by yourself, or through partners and retailers. Zyro is very easy to use and you don't need any technical knowledge to use it.
It has many useful features, such as a built-in shopping cart that allows users to place products in a virtual shopping cart. A secure payment processing system that lets users accept credit card payments via a secure connection to their bank; a back office that provides order management, etc.
You can also use the platform to create marketing campaigns, manage orders, create reports, and keep track of your sales and inventory.
Conclusion
The most important factor in your success as an E-Commerce business owner is having a reliable, effective, and cost-effective E-Commerce platform. In a market with hundreds of E-Commerce platforms available for free or cheap, choosing the best platform can be tricky. To help you make the right choice, we have compiled a list of the 10 best E-Commerce platforms for your consideration.
Hope you got an idea about the 10 best E-Commerce platforms in 2023. If you have any queries or suggestions please feel free to comment.