In this post, we will let you know how to start a blog in a few simple steps. This would be really helpful for beginners who are new to blogging and who wish to create an attractive website. In the current scenario, the website plays a vital role in any business organization.
By showcasing your website, you can expand your business to the next level. Just by looking at your website, people might know what type of business you are running and how good you perform. So if your site has tremendous visitors, then it is really beneficial for your business, and you may gain profit. To attract visitors, your website must be highly professional and attractive.
To build an attractive website, you need to know a few necessary steps on how to create a website or blog?. Your blog shouldn't be dull or much effective, it should be designed in a way to make users visit your website again and again. The critical factor in creating a website is to gain the user's attention and to increase profit for your business.
If your website is not much useful and if you fail to attract visitors, then your effort, time and money are absolutely wasted. So stay focused and creative when constructing a website. To build any website, you need a Content Management System (CMS). It plays an essential role in building a website. There are many CMS available online.
How to Start a Blog or a Website? 
The following simple steps will let you know to create a beautiful website. Ready to get started to know the steps to create a blog?
1. Select the Niche for the blog or website
Before starting a blog or website, first, analyze and gather its purpose. Niche is undoubtedly vital before starting a blog. Only through your niche, you can decide what kind of blog it is going to be.  Without any focus, you won't be able to connect with people.
The best way to connect people is through your writing skills, you can catch their nerves. Try to write a blog in the first-person voice, which is like directly relating to the readers. It should be in a way that a friend is communicating a message.
Try to use basic terminologies and implement with short paragraphs, so that it will be easy for the readers. Always convey the message in an efficient way that makes your blog unique. Don't just post general points and end up your writing. Likewise, make sure you don't go out of your niche, based on your niche only people would refer to your blog. If it's out of focus, people might feel irritated and will never come back to it.
It's in your hand to focus and start working with it. If you are planning to start a blog just for an income, then you can monetize your blog with advertising, affiliate marketing, and you can even sell products. Alternatively, if it is for a website, your business goals and products are essential and make sure that you forecast in the right way that attracts people.
2. Register a Domain Name for Your Blog or Website
It is imperative to have a unique name for a website. The domain name should be apt for your business website. Just by looking at your domain name itself, people should guess what your site is about because the website name is something extraordinary.
For example, if your business is wedding photography, then your domain name can be like weddingphotos.com or weddingphotography.com. It should be catchy, and also people have to remember your website or blog name easily.
You can Search your Domain Name Checker here below:

Furthermore, the name should be professional as well. Along with the domain name, make sure your tagline is also related to your category. It is always a better choice to prefer the Top Level Domain (TLD). TDL is that the domain name ends with .com, .org, .net, etc.  A domain name should not be too long as it will be difficult to remember.
A domain name should be short and brisk. Having a short name is easy to type as well as to remember. It is good to add your main keyword in your domain name that targets your niche. It is not a good option to use hyphens, numbers, special characters for your domain name.
So keep in mind all these suggestions before presenting a domain name for your website. Imagine that you are running a fashion website or blog, and you name it veggies.com or something like fashiwallayours.com.  Isn't funny?. Therefore, choose an apt domain name for your website or blog. Once you finalize the domain name, you have to go for selecting a qualified domain provider. It is essential to choose the right domain provider.

Always choose a provider with excellent customer support, economical, best plans they offer.  Once you have paid for your domain hosting, then they will take a further step by registering your domain name and make it visible to everyone.
Note: Certain web hosting companies provides domain hosting as well. But make sure you decide the best one to work with.
3. Choose a Blogging Platform
For the query, how to start a blog? the first and foremost step is to choose a suitable blogging platform. To make a website, the most essential step is choosing the blogging platform. There is a tremendous number of blogging platforms available all over the world. The most common blogging platforms are WordPress, Tumblr, Joomla, Blogger, Magneto, and many more.
All these platforms have a wide range of functionalities and unique features. A blogging platform should be very responsive, user-friendly to work with it. It should be in a way that the builders can play with that platform. Among all these platforms, self-hosted WordPress has the most significant advantage in building a beautiful website.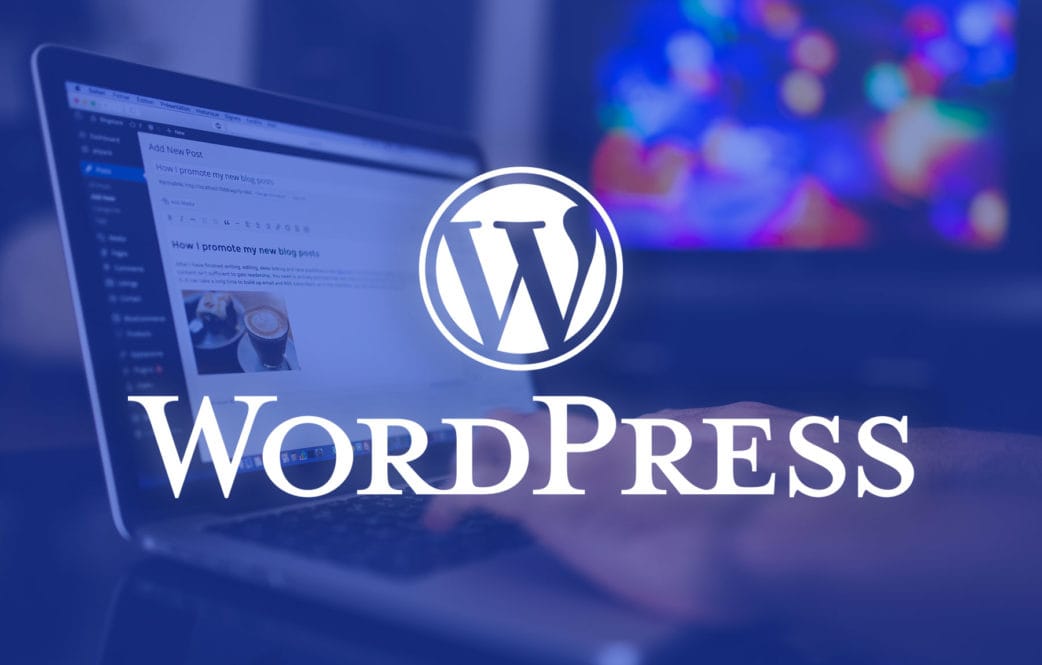 WordPress comes with a hosted and self-hosted platform. Prefer a self-hosted platform because it is useful in all ways and gives you the freedom to work with. It is widely used all over the world and became famous in quite a few years. When you take advantage of WordPress, it seems to be very fast, free and easy to use, user-friendly, tons of free attractive themes to design your layout, even people new to WordPress can use it efficiently.
In fact, in today's scenario, WordPress is taking a step higher in creating a website or blog. In WordPress, everything comes to you in handy. You don't have to take much effort in working with WordPress. Even people new to WordPress feel very easy and comfortable in creating their blog or website. So it is really the best option to go for WordPress.
4. Choose a Web Hosting Company
The next step in creating a blog or website is to choose a suitable web hosting company. Web hosting is that they provide space for your website on the server, for you to work on your website. The web hosting you choose should be the best of all, and it should give you full control to access your server.
It is essential to check for the hosting that gives you unlimited storage and bandwidth. Hosting plays a vital role because the performance of the website and response time for the users depends on hosting. The hosting company should be very flexible for you.
There are plenty of web hosting providers offering you services with affordable pricing and features. But don't just blindly go for a provider. First of all, try to grab all the web hosting providers review and make a note of how well that a particular hosting company will serve you better. Besides, there are certain factors to be noted to pick the right hosting. They are
Find out the tools provided by the web hosting
Check the amount of storage they offer
Review the server reliability and the uptime score
Compare the bandwidth amount between hosts
Check their technical support options
Signup and their renewal policies
Their cost, refund, and free trial policy
These factors are essential in choosing web hosting. They must also give you 24/7 customer support in case if you come across any issues. Always go for a hosting, that offers you the best offers at a reasonable price. Many web hosting companies provide discounts at a specified period. Just have an eye at that time and grab the plan.
So be cautious while deciding on a hosting company. Before picking up the best hosting just have a look at users review, so that you will get an idea from the users' point of view. They may give you many suggestions. Based on their opinions also you can decide your option of choosing the hosting.
Hence, it is the most crucial and essential step to choose the best web host, only based on web hosting your website performance and loading speed increases.
Based on my research BlueHost is one of the WordPress recommended web hosting provider with which you can start a blog without a hassle.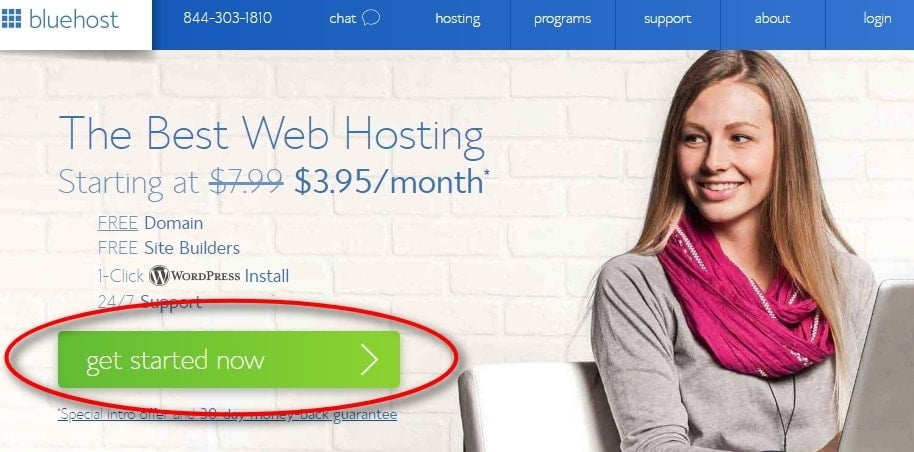 Please refer the screenshot below they have different pricing plans. They offer you three different pricing with various features such as basic, plus, and prime.
If you are a beginner and initially you just have a plan to start a blog or website, and further you wish to extend, it is always good to prefer the basic plan. Going for the basic plan also you may later upgrade it once your website or blog is moved to the next level.
With the basic plan itself, they offer you 50GB storage with certain required features, and you be used for a single site. If you move for the advanced plans, your pricing and features increases, and even you can use them for multisite.
5. Install WordPress on Hosting Account
If you want to design your website, then it is essential to download WordPress software. Only WordPress lets you create a layout and design your website as per your need. Installing WordPress is very easy, within a few clicks, you can install WordPress and start working on it. The below steps shows how to install WordPress:
Once you login to your hosting company, click the cPanel icon
Find the WP icon present in the cPanel
By clicking the WP icon, it redirects to the screen that installs WordPress software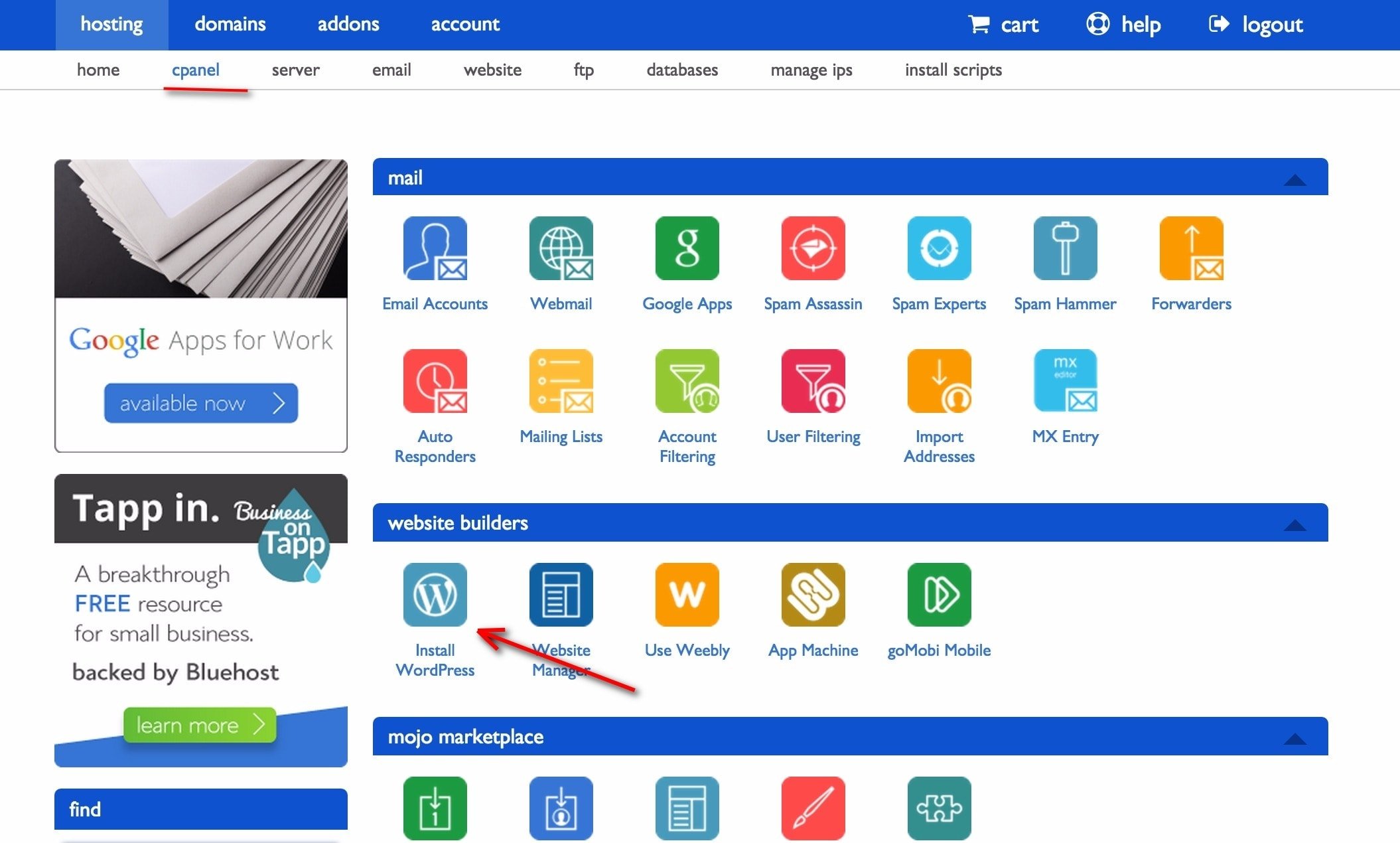 To set up WordPress, you have to enter the information such as domain name, site name, site description, admin username, password, and email
One crucial thing is to be noted, WordPress will directly install in the root directory 'wp'. You have to remove this string 'wp' in the root directory and safety measures
Once you have done, now click on the install button, then WordPress will be automatically installed on your hosting
Within a few clicks, you can easily install WordPress without much effort.
6. Customize Your Blog and Post New Content

Once WordPress is installed, now login to your WordPress dashboard to start customizing your blog. It is essential to know about the menus such as the dashboard, posts, pages, media, links, comments, appearance, plugins, users, tools, and settings. Once you know how these menus help you, then you can easily design your website.
Each one will have their own perspective to design their website. The great advantage in WordPress is that you can even change the entire layout of your site in just a few clicks. This layout can be referred to as themes. The theme takes first place in designing your website. Just through the themes, the world looks at your website.
Most important is that your website should be very responsive, professional, and attractive. Its everything up to you to design and handle themes. In WordPress, certain themes are inbuilt. To use those themes, click on the appearance tab.
There you can find a few inbuilt themes, and it is free of cost. Initially, if you have no idea about themes, you can use these themes. Just click on the 'Activate' button near the theme you want to use. If you want to move to other themes that are not inbuilt, then you can click the 'AddNew' option and search for the particular theme and install it.
The theme is a primary element that replicates your website content and attracts the viewers. It is actually the complete representation of your layout and design. It is necessary to choose a theme that is apt for your website, don't just blindly choose a theme because it looks attractive. Themes should be very responsive and user-friendly.
You can also choose themes based on color, layout, etc. Once you activate the theme, then there a plenty of WordPress plugins that come in handy and make your task easy. You can choose the necessary plugins for your website to work with. Keep in mind that the themes and plugins shouldn't destroy your entire effort.
7. Start Posting Articles
Once you installed the necessary tools, the next step is to write a post and publish it to the world. To start writing a post in the dashboard, click Posts >AddNew. Now you can start writing your content, by giving the title. It should be very clean, crisp, and clear so that readers will understand what you are trying to convey and even they will be happy since they got the answer for what they have searched. Your content should reflect your mind.
In case if you wish to make your content more lively, you can add pictures to it. Click on the Add media icon and upload the image you want to insert. Once you are satisfied with the content, click the publish button. Now your content is visible to everyone.
It is also a good way by creating pages to your site.  Certain pages are must for a website like a home page, address, contact info, about us, etc. By giving these details, viewers may know about you and your business.
If you are new to WordPress and worried about working with the tools given in the dashboard. Please don't make yourself down. WordPress gives you all the opportunity for you to work. There are plenty of WordPress page builder plugins available in the market.
These page builder plugin will handle all the tasks that are required for you to create a stunning website/blog. The best part about these builders is its just drag & drop. So whatever functionality you need for your website, you can just drag and drop it.
Isn't it easy and effective? You will feel very much comfortable and happy working with these builders. Among the plenty of page builders, Brizy is a powerful WordPress page builder plugin. Users are very much satisfied using this builder. Give a try for this builder and create an excellent website or blog.
Conclusion:
Creating and designing a website is just a startup. If you want more readers to your website, it is must to promote your blog. You can promote your blog through some social media like Facebook, Twitter, etc.
So that your blog might spread to many people. Once your blog started receiving heavy traffic, your blog will be popularized, and you can gain money. Everything is your idea and perspective on how you create a beautiful blog/website.
Using WordPress as a platform, no one can stop you from creating a fantastic website or blog. This platform is handy and takes a lot of effort to give you the best and allows you to design as per your expectation. There are the most important factors to follow while creating a blog.
I hope this article about how to start a blog might be helpful. If you have any queries, please feel free to comment on us. You can subscribe us on Facebook and Twitter.