Wondering which WordPress payment gateway plugin is best to choose for your website? Here we will list you the top best WooCommerce payment gateway plugins for your business store. You can choose the right plugin as per your requirement. Payment is very important for any E-commerce website.
It might be anything like a hotel, SPA, WooCommerce store, travel booking, photography, appointment booking etc. Design and elegant features are not only important but get payment is also very essential. So that the users can directly pay through your website without any hassle.
Visitors might feel easy and comfortable if they pay through your website. WordPress platform gives you an opportunity to build a payment gateway system very easily. WordPress has dozens of payment gateway plugins available. But choosing the best one will be tedious and time-consuming.
In order to reduce your burden and time, we have made a collection of best WordPress payment gateway plugins for your website.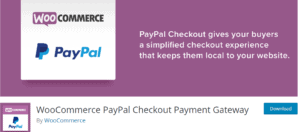 WooCommerce PayPal checkout payment gateway comes top in the list with 7,00,000 active installs. This plugin is frequently updated and tested with the latest WordPress version. This plugin can be used for a WooCommerce store and helps the users to easily make payments.
It has a special feature in-context checkout which meets the necessary security requirements for an eCommerce store.  This feature makes use of the modal window, that is hosted on PayPal's server and gives you a checkout form. Once after the checkout, the customer will be directly redirected to your website.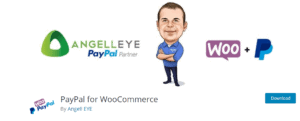 PayPal for WooCommerce is another popular WordPress plugin for a payment gateway. It helps the customers to make online transactions. You can easily receive the payment without any hassle. This plugin is frequently updated and has nearly 40,000 active installs. Though the plugin is free you can enjoy the PayPal functionalities on your website.
This plugin helps to filter fraudulent transactions and protect your online store from scammers. PayPal for WooCommerce plugin comes with a built-in token feature that lets the customer save their payment information. With this feature, the customer doesn't have to enter their card details each and every time when they check out.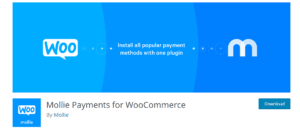 Mollie Payments for WooCommerce is another popular payment gateway plugin for your WordPress website. This plugin has nearly 50,000+ active installs widely used all over the world. This plugin allows you to integrate with all major payment methods with WooCommerce.
Mollie Payments for WooCommerce plugin supports all major debit cards, credit cards, local and international payment methods. This plugin comes with an extra option called pay after delivery. This option is completely flexible and a great tool for the website owners.
You can easily install and configure this plugin and start accepting the payments. The plugin is WPML compatible and works on multisite. The customers can make a safe payment and protects your website. It has features like transparent pricing, configurable payouts, support for full and partial payment refunds, and lot more.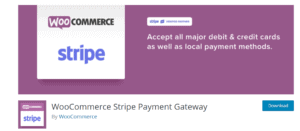 WooCommerce Stripe Payment Gateway is an amazing payment gateway plugin for your website. This plugin has nearly 4,00,000+ active installs with frequently updated and tested with the latest WordPress version. This plugin takes the payment from customers around 26 countries using American Express, Visa, JCB, SEPA, Alipay, MasterCard etc.
The plugin also allows the customers to pay directly through their mobile payment channels. There are no hidden fees or setup fees using this plugin. The plugin also supports subscriptions extension and reusing of cards.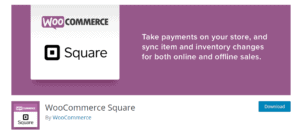 WooCommerce Square is another great WordPress payment plugin. You can easily and quickly accept payments from the customers. A plugin is a good option for the WooCommerce store owners who even maintain a physical store.
This plugin synchronizes between your online WooCommerce store and the Square POS. The setting up process of this plugin is very easy. The plugin is very easy to use and also gives an easy payment method for the customers. All the payment is handled by the Square, so you don't have to take any extra effort.

PayPal is a popular payment platform used by many large and small businesses across the world. You can integrate your WooCommerce store with PayPal Express Checkout by simply adding this WooCommerce PayPal plugin to your store.
With the plugin, you can ensure a faster checkout experience for your users. You can reduce the number of steps customers need to go through for completing checkout by enabling the checkout option in the product page itself.
The plugin simply ensures that your customers don't have to leave your website for making payments via PayPal. They can make payments using credit, debit cards, and PayPal money. Guest checkout is also available for users not having a PayPal account.

Quick PayPal Payments is yet another popular and powerful payment gateway plugin for your WordPress website. This plugin lets the users take payment in all currencies that are accepted by PayPal using some shortcode. The plugin supports multiple languages and helps users to choose from various style options. This plugin lets the customers download the payment records and edit the auto-responder as per their wishes.
Quick PayPal Payments plugin is very easy to use and helps you to collect payments easily from the customers. It includes additional features such as in-context checkout, fixed and variable payment, fully editable, GDPR compliance, instant payment notifications, allows you to add custom forms to your website, and a lot more.

Authorize.net Payment Gateway for WooCommerce is an excellent WordPress payment plugin. This plugin comes with fraud protection tools and safeguards both the customers and business owners. This plugin supports automated payments with auto-reminders sent to your users for future transactions.
It is compatible with plugins like Moolah, Wells Fargo, Shopify, and much more. The plugin is very easy to setup and use. It accepts credit/debit cards to make safe payments. This plugin is globally used and users are very much satisfied.
Conclusion
The payment process is essential for any business website. Online transactions make the user and the business owners to effectively pay and accept payments. All the above-mentioned plugins are very easy to install and configure. They come with a safe transaction process where the scammers cannot break the transaction process.
All these plugins are very effective and build trust in your business. Hope you got an idea about the WooCommerce payment gateway plugins for the WordPress website. If you have any queries or suggestions please feel free to comment on us. You can subscribe to us on Facebook and Twitter.