If you take any WordPress website, its speed plays an important role. Depends on your site's performance and speed, Google ranking will improve. Only if your site loads faster and performance is good, you will get a good ranking score and there will be the huge number of visitors to your website. 
If your website is slow, no one wants to waste their time sitting for a long time. Speed matters for any website. One of the key factors of boosting up your website speed is caching. With the help of caching, you can get potential visitors or customers, you will be able to handle huge traffic and your SEO ranking will also increase.
One of the best parts of WordPress is that there is a huge number of caching plugins available online for free of cost. This post is here to help you out find the best WordPress caching plugins.  But before choosing a caching plugin for your website, just go for Pingdom test to know the current situation of your website. Based on the result, you can choose the cache plugin that is required for your website. 
What is Caching?
Cache is a location in the computer memory which stores the recently used information. If your website is cached, then all your websites page, files are stored on the user's local disk (local or Desktop computer). When the user frequently opens the accessed files, the browser will have its files cached.
When a browser doesn't have to retrieve new information every time a site is accessed it results in faster page load times. Caching plugins work the same way. They save dynamically generated HTML files in the cache and serve them next time a request is made instead of re-loading all of the PHP scripts from WordPress.
In this post, we will list you the best WordPress caching plugins, that can improve your site performance and loads your website faster.
List of Best WordPress Caching Plugins
W3 Total Cache is one of the most commonly used WordPress caching plugin. It seems to be very popular and it is very easy to use. This plugin seems to be the best choice for caching. It drastically improves your websites speed and performance.

If there are a huge number of visitors to your website, the server load, and the database takes time to fetch and deliver the data, and there will a huge traffic to your website. This plugin comes at the top in order to avoid such situations. These plugins work fine will all the hosting types.
With this plugin, you will be able to do database cache, browser cache, object cache, and page cache. A user will experience a good feel entering into your website, due to its fast loading and interacts with them quickly. W3 total cache developer stated that your website will load 10 faster when using this plugin.  
This plugin is integrated with source code minimization and Content Delivery Network (CDN). This plugin also comes with mobile support tool. W3 total cache plugin supports Secure Socket Layer (SSL) and Google Accelerated Mobile Pages (AMP).  
W3 total cache plugin reduces the downtime of your website without making users wait. It gives a drastic speed and makes your website perform well. One of the topmost caching plugin considered yet. This plugin is very user-friendly and free to use. But you have to know some technical stuff while customizing this plugin.
WP Super Cache is also one of the best WordPress caching plugin. This plugin will be able to generate static HTML files from your dynamic WordPress blog.  This plugin is preconfigured with seven tabs in the options page. But this plugin is very simple to use.

In this plugin, there is an 'Easy' tab option, by enabling that all your pages will cache automatically. In 'Contents' tab you will be able to check the how many numbers of pages are cached. These settings are simple, and if you want higher performance then you can choose the types of caching in the Advanced Settings area.
Here in the advanced settings, few settings are a default. You don't have to make any changes to the default settings. Just go with other setting options required for your website. This plugin is loaded with a bundle of setting options which makes your website load faster with high performance.
This plugin is able to create static HTML files very easily and thus makes your website load extremely faster. Using this plugin will be very easy for the advanced users and they will know the real benefit of this plugin.
WP Rocket is also a powerful WordPress cache plugin. This plugin has many features and it is very easy to use. This plugin goes ahead and gives you the result as soon as the plugin is activated. WP Rocket is a premium plugin, but it is worth spending money on this plugin.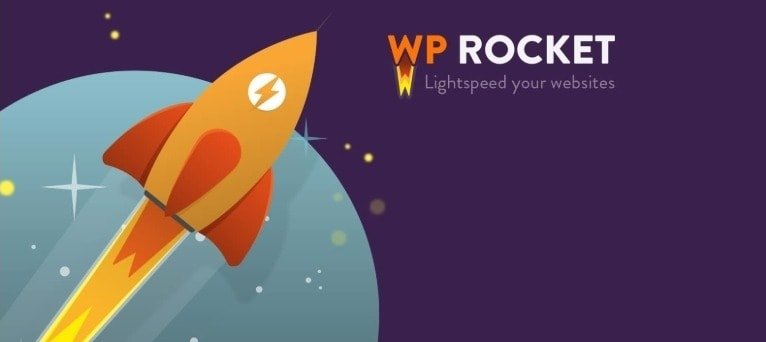 This plugin comes with a super fast caching technology. With its drastic power, it improves your websites speed and performance. This plugin is integrated with lazy image loading, where the images are downloaded only when the visitors scroll them, by this, it speeds up the long web pages. It has features such as Gzip compression, page caching, cache preloading, HTML and JavaScript minification.
In order to gain the full functionality of WP Rocket, you need to configure this plugin in a right way. Once activating it, you need not worry about the speed and performance of your website. In this settings tab, this plugin has seven section. This plugin has an advanced options tab, where this option is only used for selecting pages and files you wish to exclude from caching and minification.
You need to know only little technical knowledge to activate this plugin. Once configured, you will see a hike difference in your websites speed and performance. The best thing about this plugin is that you will get a reliable support from the developers in case of any issue working with it.
WP Fastest cache is also the best among the list. This plugin requires only fewer configuration settings. This plugin is stated as one of the easiest setting plugins compared to other WordPress caching plugins. WP fastest cache has the ability to minify the HTML and CSS files in order to reduce the size of the files.

This plugin has a feature to implement browser caching which helps to reduce the page load time for repeat visitors and it combines many CSS files into one to reduce the HTTP round trips. This plugin will generate a static HTML file based on your dynamic WordPress blog and will save it in the cache.  
By using this plugin, you don't have to modify the .htaccess configuration file. It has features such as GZIP compression, minification etc. In order to reduce the requests from the server, this plugin has an option to combine the JavaScript and CSS files together. Users can download this plugin for free, but if they require advanced settings, then they have to for a premium version.
With this plugin, you will be able to block cache for specific pages and posts with a shortcode. This plugin is integrated with CDN and gives you a great loading speed. With this plugin, you can enable or disable caching for mobile devices and logged in users separately.
Comet cache is a popular cache plugin comes with both free and premium version. This plugin is very easy to setup and use. This plugin takes a real-time snapshot of posts, pages, link, and category and caches them effectively. Comet cache gives you a control of automatic cache cleaning behavior.

This plugin will also be able to ignore or cache URLs that have query strings. This plugin also has HTTP referrer and user agent exclusion patterns. This plugin will set an expiration time for all the cached files. Once a file is cached, this plugin uses an advanced technique that enables you to identify when it should serve or should not serve the cached version of the file.
This plugin won't be able to serve cached pages for the users who left the comments currently and to the users who are logged in. You will be able to access only the basic features in free versions. If you want advanced setting features, then go for a premium version. Overall this plugin works very efficient in order to improve your overall site's performance and gives a faster loading website.
Hyper cache is the latest caching plugin in our list. This plugin is excellent for loading your website very fast. This plugins works fine with both high-end server or even with the low resource hosting option. This plugin is basically a PHP caching plugin that works on WordPress.

The hyper cache plugin is very simple to use and doesn't require any advanced configuration. This plugin will take care of the contents that the users view. The images will load, only if the users scroll it. So that, it gives a drastic speed to your website. It gives a separate cache for mobile users and desktop users. In this plugin, there is an option mobile theme switch which allows for caching.
This plugin works effectively with embedded images and videos. A notable feature of this plugin is that it serves cached pages to the comment authors. In case if you don't want to serve them, you have an option to disable. Though this plugin is latest, due to its unique features, it became more popular in very recent times. One of the best plugin and it is free to use.
Conclusion
Caching is an efficient solution for you to improve your websites speed and performance. By using caching plugins, you don't have to compromise any of your processes and you need waste your time anymore. Just by activating any one of the listed WordPress caching plugins, you can be relaxed.
Because these plugins will take care of your websites speed. Hope you enjoyed reading about the best WordPress caching plugins for your website and hope now you an answer for your searching process. If you have any queries please feel free to comment us. You can subscribe to us at Facebook and Twitter.