Looking for the must-have best WordPress plugins for your website. Don't worry here is a list of plugins that guides you. This would save your precious time. Make use of this post.
WordPress plugins are great tools for adding and extending functionality to WordPress. There are plenty of handy plugins in the WordPress framework which reduce lots of work on your part. In addition, you will find multiple plugins for the same feature.
All you need to do is to choose the best one for yourself that suits your project. You can find both free and premium plugins for WordPress while most of the plugins are developed as freemiums.
A freemium plugin is a free plugin with an upgrading option to the premium version for advanced features. This post includes both free/ freemium and premium plugins essential for a WP blog.
Wordfence security is one of the most full-featured security plugins available. With more than 2 million active installs this plugin is one of the best security plugin developed. This plugin is a free and open source.
Even though, it has a premium version that allows you to receive instant updates. This plugin will check if your site is infected with any malware or suspicious code. Fixing the leaks is up to you, but without considering Wordfence security, you might not even know you are going down.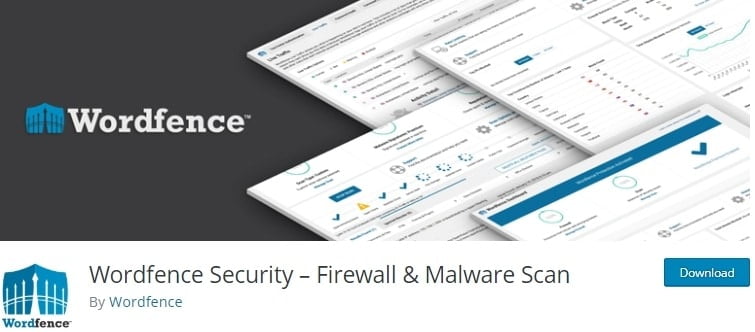 You will get peace of mind after installing this plugin as it protects your website from brute force attacks and malware infections. This security plugin featuring firewall protection, malware scan, login security, real-time traffic monitoring, two-factor authentication and much more.
It scans your site for weak spots and alerts you about possible threats to security. Blocks fake Google bots from crawling your website. This plugin has a learning ability and you can allow it to be trained according to the nature of the traffic your website receives for first 7 days, this makes plugin detect hacking activities on your website in a better way.
It can automatically block IPs depending on suspicious activity. It is multisite compatible and has a 2-factor authentication and enables you to scan WordPress site for vulnerabilities. This plugin has an elegant dashboard that keeps you updated with all activities.
Alternative Plugin – iThemes Security (formerly Better WP Security)
Updraftplus is considered as the most important and popular backup plugin in WordPress and it also has the highest ranking. This plugin is nearly installed by more than a million users. The main role of this plugin is to back up both the database and files.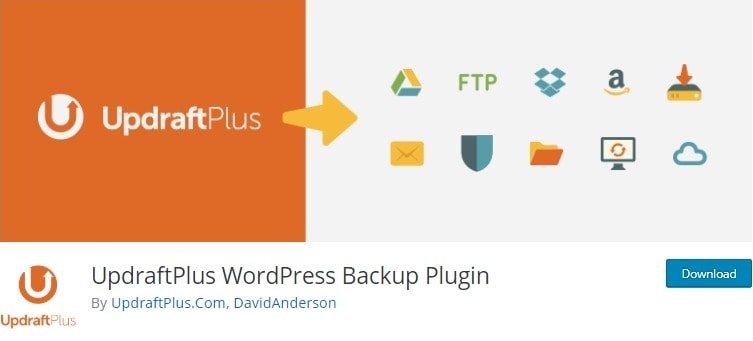 All these backups are stored in the cloud and if you want to restore it, then you have to fetch details from the cloud. There are many cloud services available and you can back up the file in those services such as Amazon S3, FTP, Updraft Vault, Rackspace Cloud, Google Drive, DreamObjects, Dropbox, etc. The files back up to the server can be your own option.
It is used to get rid of any crash on your WordPress website. There is free as well as premium version. The free version comes with good features and if you require additional features then you have to opt for premium.
This plugin consumes less memory usage and it is easy to use. With the help of a scheduled service, the backup is done automatically. Restoration is done for multiple sources.
Alternative Plugin – BackUpWordPress
W3 Total Cache improves the SEO and user experience of your site by improving your server performance, reducing download times via features like content delivery network(CDN) integration. W3 total cache is one of the most important business site plugins.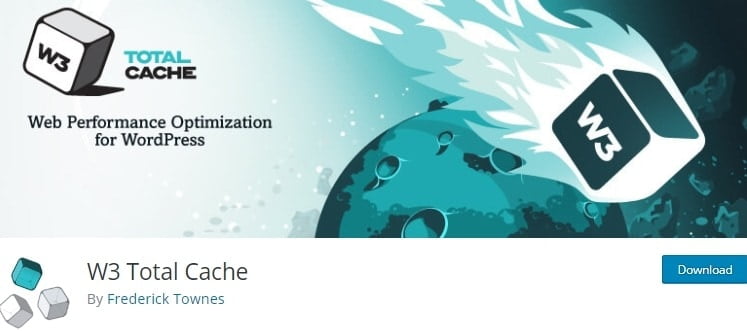 There are many benefits using a W3 Total Cache. Improvements in search engine result page rankings, especially for mobile-friendly websites and sites that use SSL. It has "Instant" repeat page views: browser caching.
Pages start rendering quickly and can be interacted with more quickly. Reduced page load time, increased visitor time on site; visitors view more pages. Improved web server performance; sustain high traffic periods.
With Google reiterating that site speed is one of its critical ranking factors, this plugin is a great solution for delivering a lightning-fast experience to your users. It includes features such as Transparent CDN management with theme files, Media Library and WordPress itself.
It is compatible with dedicated servers / virtual private, dedicated clusters/servers and shared hosting Accelerated Mobile Pages support. This plugin is ranked 4.5 out of 5, with 3900 reviews and overall million downloads. It is worth using this plugin for your website.
Alternative Plugin – WP Super Cache
Akismet plugin is developed by Matt. It is a comment spam filtering service. It is used to check your comments and contact form submissions against the global database of spam to prevent your site from publishing malicious content. It is able to review the comment spam it catches on your blog's "Comments" admin screen.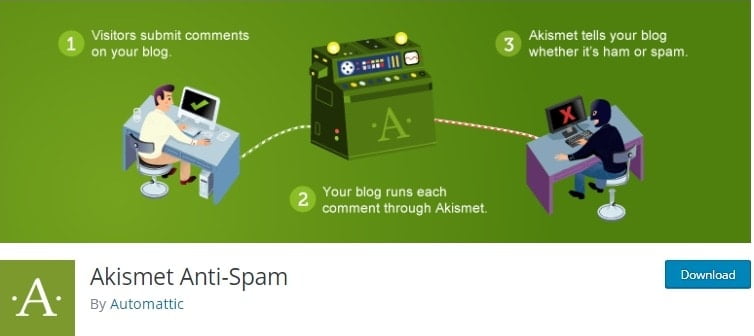 This plugin is a default, as it comes with every new WordPress core installation. This plugin comes with free as well as premium plans. With premium plans, you will have an advanced security solution besides spam protection. It automatically checks all comments and filters out the ones that look like spam.
Each comment has a status history, so you can easily see which comments were caught or cleared by Akismet and which were spammed or unspammed by a moderator. Moderators can see the number of approved comments for each user.
URLs are shown in the comment body to reveal hidden or misleading links. A discard feature that outright blocks the worst spam, saving you disk space and speeding up your site.
Alternative Plugin – Anti-spam
The WordPress Yoast SEO plugin is introduced by Joost De Valk and it is one of the most important plugins. It is a free plugin which lets to analyze and optimize the SEO characteristics of your website.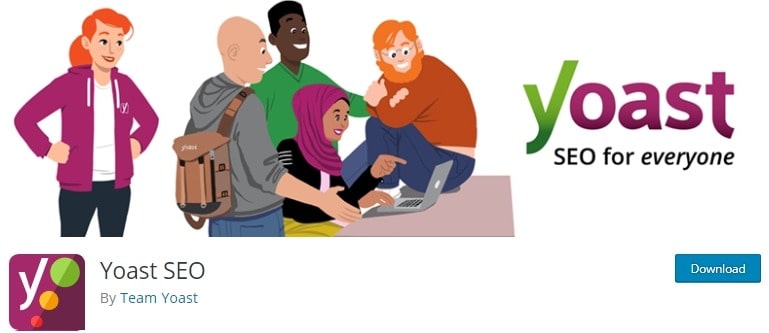 Yoast SEO is the first plugin that needs to install and setup after setting up WordPress on your hosting account. Installing and setting up WordPress Yoast SEO plugin will take only a few minutes. Yoast page analysis tool is particularly useful for SEO beginners, providing a snapshot of a page's SEO-friendliness.
This plugin has comprehensive optimization settings panel, with that you can manage the elements very easily. If you are thinking to use free WordPress search engine optimization plugin, then no need to have a second option, just go for Yoast SEO. This plugin is compatible with WordPress multisite making it the best WordPress SEO plugin for multisite.
Its features include change post's SEO title and meta description on a per post basis, title and meta description support for taxonomies (e.g. category and tags), Google search result snippet previews, focus keyword testing, improved canonical support, adding canonical to taxonomy archives, single posts and pages and the front page and much more.
Alternative Plugin – All in One SEO Pack
6. Jetpack(combination of many plugins)
Jetpack is a powerful plugin for the team behind the WordPress software. This plugin has a collection of amazing features with a number of useful functionality. It has social sharing features, CDN services, contact form, email subscription form and many other services.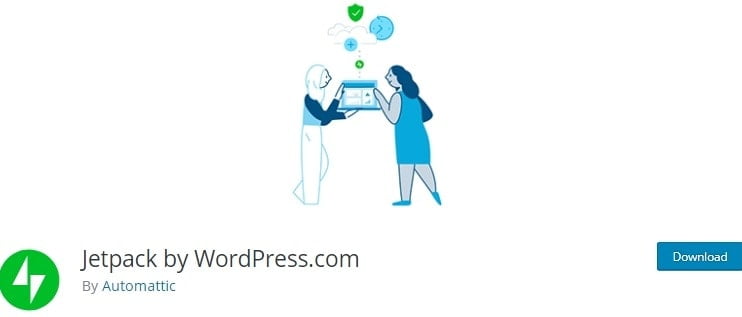 This plugin is a combination of many plugins right from the security, optimization to user engagement. This plugin gives you almost all the important features that are required for a WordPress website. With the help of this plugin, you can take care of your website performance, security, speed, traffic growth, website appearance, image optimization and much more.
Jetpack plugin protects your website from brute force attacks. This plugin will monitor your website for every five minutes to avoid the downtime and instantly checks if any of the issues arise. Jetpack automatically distributes all new content to WordPress.com, giving it yet more small, but noteworthy exposure.
Jetpack's Protect feature is one such fortification, as it identifies and bars malicious IP addresses and blocks repeated failed login attempts to keep hackers at bay. WordPress Jetpack plugin streamlines the process of managing multiple WordPress websites with its handy Manage feature. It also boasts an automatic sitemap creation feature that makes life easier for search engines trying to crawl your website.
Alternative Plugin – WPForms Lite, UpdraftPlus, Akismet, MonsterInsights, Wordfence, Yoast SEO
WP Smush is an award-winning image compression plugin. It seems to be the best plugin for WordPress image compression. It is one of the simplest image compression plugin. This plugin compresses your image and gives an excellent loading speed for your website.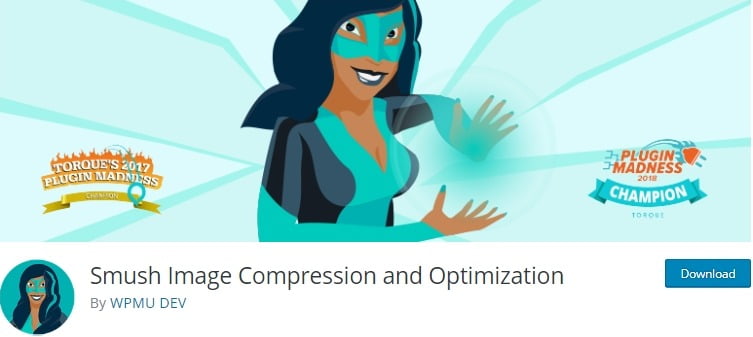 It can compress any image formats like JPEG, GIF, and PNG. This technique is mainly used to compress the image without losing its quality. In this plugin, you can compress each individual image or can be processed in a bulk. All these compressions can be done is just in single click.
The WP Smush plugin uses a variety of algorithms in order to reduce the image size without losing its quality. Any images that exceed its maximum limit of width and depth, it automatically resizes the image when added in the media library.
It uses an advanced lossless compression technique. This plugin is available in both free as well as pro version. But in a free version, you will be able to use image size to 1MB only. If your image size is high, then it is better to go for pro version.
In pro version, you can use an image size of up to 32MB and even there is a lossy compression technique in pro version. This plugin is compatible with media library plugins like NextGen gallery, WPMP, WP all import, WP media folder, WPML, WP Retina 2x, WP offload S3 and many more.
Alternative Plugin – EWWW Image Optimizer
Contact Form 7 is one of the best contact forms for your WordPress website. It is completely free to use. When you install contact form 7, it will add a new menu to your WordPress dashboard called contact.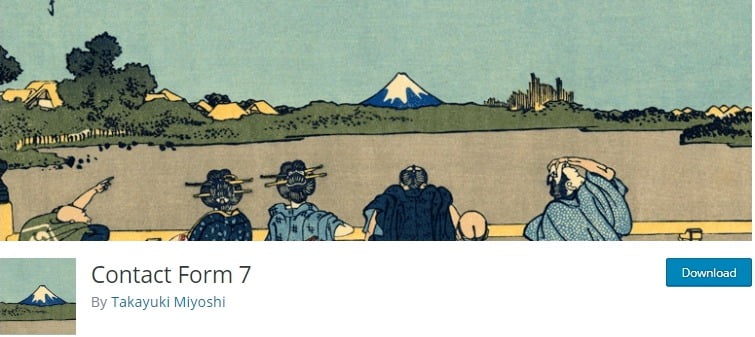 If you want to create a new contact form, just click on the contact menu in your WordPress dashboard and create a form from the resulting input area. It is mainly for people to contact you.
It is the most powerful plugin to handle multiple contact form options allowing the viewers of your site to contact you directly and you can also add additional fields. It has several types of fields like date, URL, email, and text.
It also includes the email address of your choice to receive your messages from customers. This plugin enables users to add CAPTCHA to filter out any messages generated by spambots. It handles AJAX powered for submissions.
Alternative Plugin – WPForms
If you take a website, you will find some extra pieces of information like images, star ratings, number of reviews below the pages on the search result. Even then they provide some information about the post/page which user wants to know.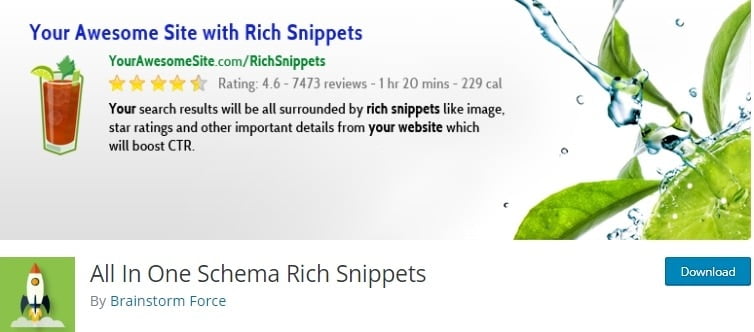 You can call these piece of information as rich snippets. Rich snippets are the efficient way to glorify the appearance of your page/post on search engine result pages. It gives you briefly the main information about the post/pages.
In order to create these rich snippets in WordPress website, you have a best handy plugin called All in one schema rich snippets. All in one schema rich snippets is an important WordPress plugin which is used to markup pages/post with rich snippets.
This plugin helps you rate your website better as well as you get more click-through rates on SERP result page. It is one of the most preferred and top quality WordPress plugins to add rich snippets to your website. This plugin will give you all the important information to be displayed on the search engine result page.
Once you install this plugin, in the WordPress dashboard you will find an option called rich snippets. With this option, you can customize this plugin as per your needs. This plugin has more than 30,000 downloads and if you wish to go for a quality free WordPress plugin, then this plugin is a right choice.
Alternative Plugin – WP Review
Insert headers and footers is a simple WordPress plugin which allows you to insert the code directly into header and footer. Insert Header and Footer WordPress plugin lets you insert whatever you need into the head and the footer parts of each blog page and before and after the content of posts.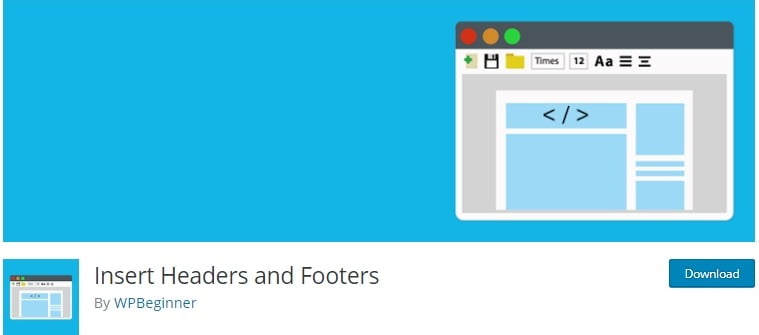 This plugin works well with almost all the themes. This is one of the highly rated plugins. Insert headers and footers plugin will allow you to insert any codes or scripts including JavaScript and HTML. One of the simplest plugin to use and it is ideal for all the WordPress beginners.
Here the code can be easily added and edited from the WordPress dashboard. Even if your theme is updated, these plugins prevent the loss of files you edited. You can see and organize what code and scripts that you have added to header and footer in your WordPress dashboard.
Alternative Plugin – Simple Header Footer HTML
WP-Optimize is one of the most wanted and important plugins for any WordPress website. This is an optimization plugin that helps to clean up your WordPress database to maximize efficiency. This plugin doesn't require any PhpMyAdmin to clean and optimize the database tables.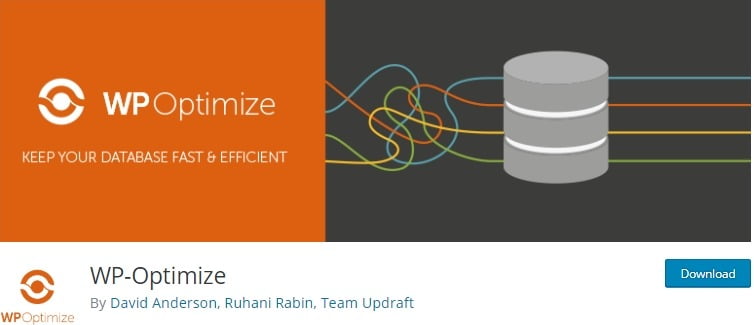 WP-Optimize works to defragment MySQL tables as well as remove data like trashed comments, post revisions, pingbacks, expired transient options, unapproved comments, spam, trackbacks and so on. It gives you full control to optimize your website.
This plugin will clean up the unnecessary elements like auto drafts, spammed comments, stale unapproved and all the other things which are of no use to your website. This plugin seems to be very easy to use. WP-Optimize will clean up all the unnecessary data with just a single click.
It doesn't require any manual queries to clean up the unwanted data in your database. Without your knowledge itself, there might be a lot of unnecessary data in your website, and that may slow down your website speed.
By this plugin, automatically unwanted data are removed from the database and makes your website fast as always. This plugin is a great tool for cleaning up your WordPress database.
Alternative Plugin – WP Clean Up
Notibar is a WordPress notification plugin with complete compatibility with all major themes and page builder plugins.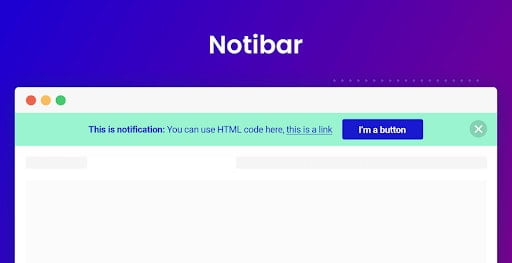 Featuring a simplified user interface, it's been developed for non-techie users. All the options and settings are packed in a single menu. Using the native WordPress customizer, you can see an on-page live preview while tweaking the announcement content and design. 
It's a no-frills plugin that shows neither ads nor upgrades call-to-actions. Only the useful and essential features will show. Thus, it takes a few seconds to set up and publish your announcement bar.
Features:
Multiple dismiss styles: close permanently, dismiss enabled, dismiss disabled

Positioning options: fixed or absolute, to fit your page scroll purpose

Ready-made conversion-driven colour scheme presets

Display options: show on all pages/posts or specific page/post IDs

Flexible text container width and alignment

Super smooth effects and performance
Alternative Plugin – SumoMe
Google Analytics for WordPress by MonsterInsights is formally known as Google Analytics by Yoast. Google Analytics is a great statistical tool to know about website traffic. Tracking is very important when it comes to website management and maintenance. Statistics are crucial in pivotal decision making.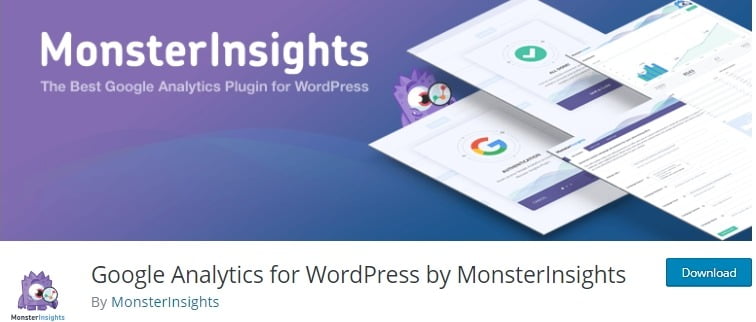 Google Analytics by MonsterInsights helps you keep track of your website. This plugin allows you to monitor real-time statistics regarding your website. This plugin uses the universal or the asynchronous Google Analytics tracking code, the fastest and most reliable tracking code of Google Analytics.
You can easily set up Google Analytics on your WordPress website with just a few clicks, and it takes less than 5 minutes. It highlights the most important stats, so you can easily grow your website traffic and conversions. It has an option to enable demographics and interest reports.
This plugin has a configurable option to track outbound links either as a pageview or as events. It has an option to track internal links with a particular format as outbound links, very useful for affiliate links that start with/out/ for instance.
It also includes e-commerce and goal tracking, so with MonsterInsights, you can easily track your sales, downloads, user searches, outbound links, affiliate links, emails and other custom dimensions.
Alternative Plugin – GA Google Analytics
BJ Lazy Load is one of the best image optimization plugins that is required for your WordPress website. If you have a lot of images on your website, then that might take a minute to load. This might be annoying for the users to visit your page.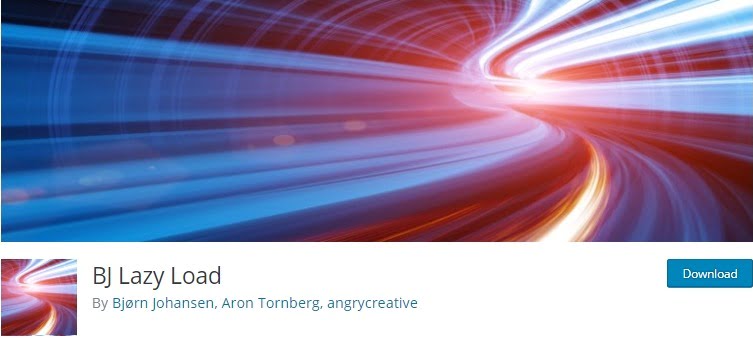 In order to overcome this problem, the best solution is using BJ Lazy Load plugin. This plugin lets you load selected images, including post images and thumbnails, replace content with a placeholder, and gravatar images and iFrames. BJ Lazy Load plugin caters to size-optimized images.
It automatically serves scaled down images in responsive designs. It also has an automatically serving hiDPI images for hiDPI screens. This plugin gives you full control to add features you want. It also doesn't affect the user experience too much. In this plugin, the image is a load inside a noscript tag.
This plugin is great for website performance and SEO. BJ Lazy Load plugin supports Vimeo, videos embedded from YouTube and others because of the support of the iFrame.
Alternative Plugin – Lazy Load by WP Rocket
Broken Link Checker is one of the famous WordPress plugins that help monitor your website for all the broken links. It is essential to check your website on regular intervals using this plugin to find the broken links and fix it at the earlier stage.
This plugin monitors your posts, pages, comments, and other content for broken links and missing images. Checking a broken link is important for SEO because search engines look at and follow your links. When this plugin finds the broken link, it will send you a notification via email or on your WordPress dashboard, allowing you to go in and fix the broken links.
The key features of this plugin include such as automatic link monitoring on a post, blogroll, missing images, detection of links, redirects, comments, email and dashboard notifications. With this plugin, you can directly edit the broken links from the plugins page.
This plugin has a search and filter function for URLs and anchors text. The SEO agencies will charge you hundreds of dollars to fix the SEO related issues like finding the broken links and fixing them, and here is a top quality free plugin which will do that job for you.
Alternative Plugin – Xenu's Link Sleuth(Windows Only Software)
The most popular redirect manager for WordPress is redirection plugin. You can easily manage 301 re-directions, keep track of 404 errors, and fix loose ends. With the help of this plugin, you can automatically add 301 redirections when a posts URL changes whereas you can also add 302, and 307 re-directions manually for a post.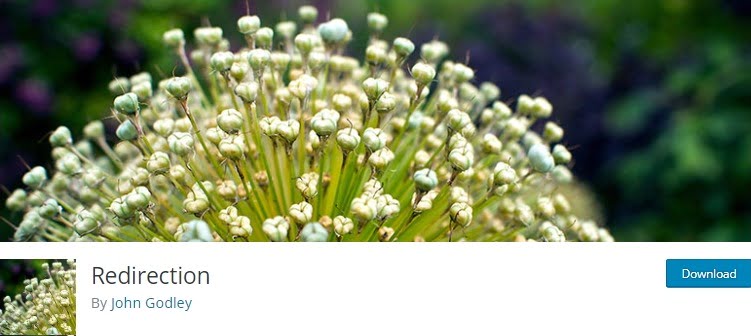 It helps to improve your site ranking by reducing errors. Redirection is designed to be used on any size site, from a few redirects to thousands of redirects. You will be able to redirect all the URLs and also have full logs for all redirected URLs. For over 10 years this redirection plugin is been used in WordPress and it is free.
This plugin includes features such as conditional redirects, full logging, redirect manager, Track 404 errors, Apache & Nginx support, and import & export. This plugin is useful if you are migrating pages from an old website or changing the directory of your website installation.
Alternative Plugin – SEO Redirection Plugin
OptinMonster is one of the most leading and powerful conversion optimization and lead generation plugin. This plugin is very easy to set up and use. With the help of this plugin, you can gain more subscribers for your mailing list.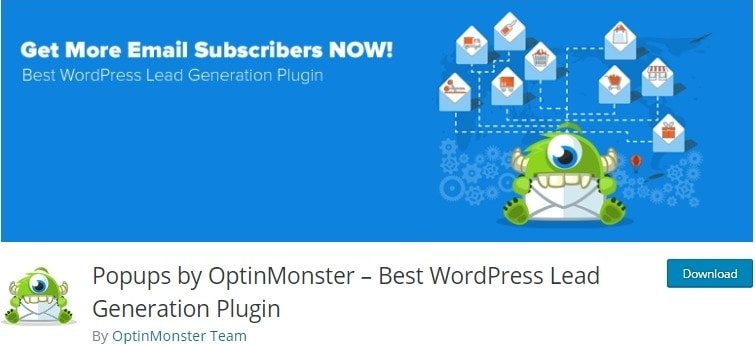 It is one of a great way to increase subscribers. It includes features such as adding in a specific cookie duration, setting a delay time for the popup optin to display, and even choosing a redirection page to take users to after they successfully complete the optin form.
This plugin is integrated with all the major mailing list providers to make it easier for you to add your account and start getting more subscribers. This plugin supports constant contact, Getresponse, Madmimi, MailChimp, Aweber, Campaign Monitor, Infusion Soft, and iContact.
OptinMonster includes a great reporting section where you can see views, clicks and conversions rate on a daily, weekly, monthly, quarterly or yearly basis. This plugin includes features such as beautiful form designs, A/B testing, exit-in testing, built-in analytics and reporting, unlimited forms for use on your website and much more.
Alternative Plugin – Icegram
Monarch is one of the best social sharing plugins for WordPress website. This plugin gives you to the ability to display over 35 social networks and profiles. It gives you modern options to show social sharing buttons on your website. It increases the number of share count of your website dramatically.

This plugin provides you options to customize buttons and widget appearance. In this plugin, you can change the background color, button colors and much more. Monarch gives you tons of options related to design and placement of share buttons. You will be able to track how good the widget is working with the help of Monarch statistics area.
In addition to knowing the total number of shares for a lifetime and last 7 days, you can also filter a total number of shares for different area widgets. Social signal is one of the ranking factors for any website and this plugin helps to gain that ranking with its appealing buttons.
Alternative Plugin – Simple Share Buttons Adder
Disable comments WordPress plugin is mainly used to globally turn off comments on all posts from a single click. Considering that all the pages/ posts are not likely to accept user comments, the plugin provides an easy solution for disabling comments on post types, pages, and attachments.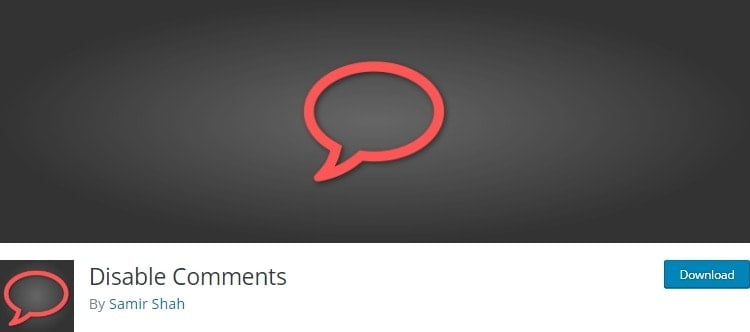 This plugin removes all the comment-related fields from edit and quick-edit screens. This plugin is very useful for a long-established blog, as WordPress has no option out of the box to just make it impossible for people to comment forever and ever.
This plugin provides features such as all comments links are hidden from the admin menu and admin bar, the discussion settings page is hidden, the X-pingback HTTP header is removed from all pages, outgoing pingbacks are disabled, all comment-related widgets are disabled and much more.
Alternative Plugin – Disable Comments
WooCommerce is one of the best eCommerce WordPress plugins. This wonderful plugin allows you to sell anything. This plugin gives complete control over the developer as well as the store owners.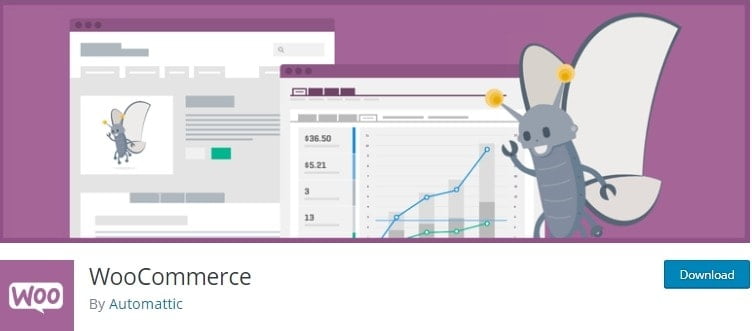 WooCommerce has numerous features and its very flexible. It allows you to access hundreds of free and premium WordPress extensions. With this plugin, you can sell both physical and digital goods in all the shapes and sizes.
It offers product variations, multiple configurations, instant downloads to shoppers, and even sell affiliate goods from online marketplaces.  This plugin comes with the ability to accept credit cards, PayPal, bank transfers, and COD. WooCommerce is capable to integrate virtually with any service.
Alternative Plugin – Ecwid E-commerce Shopping Cart
Is your WordPress/WooCommerce site or the one's of your clients need a ready-to-use tool to help with the GDPR cookie compliance?
This cookie consent plugin would be just what you need. It comes with features that make the management of both first and third-party cookies on your website easy and as per the guidelines.

This plugin comes with both free and pro versions. While the free version gives you access to features such as automatic cookie scan, automatic third-party plugin cookie blocking, fully customizable cookie banner, privacy/cookie policy generator, etc., the pro version offers a few more advanced features.
With the premium version of the plugin you can auto-block cookies added by many popular and common third-party services on your website such as Google analytics, Facebook pixel, Hotjar analytics, and more.
You can also enable Geo-IP based cookie consent notice and keep a cookie consent log on your website with the plugin.
Final Thoughts
Plugins play a major role in any WordPress website. It is important to make a note of these WordPress plugins for your website. In order to improve your sites performance, speed, and ranking, it is just to concentrate on plugins you choose for your website.
Hope you got an idea on these must-have best WordPress plugins for your website. If you have any queries please feel free to comment us. You can subscribe us at Facebook and Twitter.