Are you in search for the best WordPress SEO plugins to increase your ranking? In this post, we will share with top best 7 WordPress SEO plugins. In order to rank at the top of search results, you must make sure that your website is optimized for the search engine spiders and crawlers. The search engine is an important source to gain traffic for your website.
It is like a website with top rank in Google or other search engine gets a huge number of visitors. If your website traffic increases actually your online business increases. As you know the WordPress framework is designed with SEO friendly with various search optimization tools, but these tools alone not enough to handle the optimization.
Though your website has great content, if it is not SEO optimized, it will definitely push you down. In order to avoid those situations, WordPress comes with plenty of SEO plugins that help you to gain higher ranking. The plugins handle internal settings and this will improve your website visibility.
But here the point is there are numerous plugins in the WordPress repository. Finding the best SEO plugin for your website will be quite tedious and time-consuming. To cut down your time and effort, in this post we have made a collection of best WordPress SEO plugins for you to make use of it.
What is SEO?
SEO stands for Search Engine Optimization. SEO is an effective method for making your website accessible to the users as well as search engines. If there is no SEO your website may be invisible to the organic visitors. Many website owners don't understand the value and use of SEO and they never care about it. But to make sure your website is visible and to gain higher ranking SEO plays an important role. It doesn't play any tricks on Google.
Actually creating a website that comes with optimized content and formatting makes it easy for the search engine to identify your website for a particular topic. So when a person searches for a particular topic in a web which you have written, then your content is optimized will appear higher in the search results or SERP page and many people may click your website.
Latest SEO trends and ranking factor
Keyword in Title, Description, and Header tags

Good High-quality Content

Page speed

Accelerated mobile pages(AMP)

Structured data markup

Image optimization

Internal links

Sitemap

Robots.txt

404 errors monitoring

Facebook Open Graph, Twitter Cards

301 redirection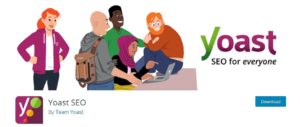 Yoast SEO comes top in the list and it is stated as the #1 WordPress SEO plugin. This plugin has been installed by millions of users and all are very much satisfied using this plugin. This plugin helps you to increase your visibility and handles all the technical factors. It takes care of everything from optimizing your text, implementing meta description, right keywords, and much more is done by Yoast SEO plugin.
It a freemium plugin, but then even the free version gives you tons of features. This plugin is inbuilt with page analysis tools that help you improve your content. The plugin comes with functionalities such as XacrossML Sitemaps, title and meta description templates, full site breadcrumbs control etc. This plugin integrates the latest Facebook open graph and Twitter cards which helps your website to be social friendly.
The plugin is used by many major websites and gain an advantage. The plugin sets you limitation for the page title and meta description. If the character counts cross the limit, it indicates with a red line and allows you to change the page title and description. Notable features of this plugin include breadcrumbs, multi-site compatibility, XML sitemaps, RSS optimization, edit your .htaccess and robots.txt file, snippet preview, meta and title tag optimization, social integration, website SEO analysis etc.
The premium version of this plugin includes powerful features such as multiple focus keywords, automatic internal linking suggestions, video SEO, local SEO, News SEO, WooCommerce SEO extensions, dedicated support, and much more. In premium version it lets you add up to 5 keywords for each page and can get Google, Facebook, and Twitter previews.
With the premium version, you can set a primary category for your post, and determine the taxonomy for every page on your website. The premium version avoids duplicate content by setting the canonical URLs. One of the most required and useful plugins for WordPress users.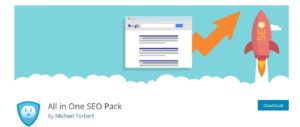 All in One SEO Pack is yet another powerful WordPress SEO plugin. As the name implies, this plugin will take care of everything to optimize your website. This plugin nearly has 3 million active installs and widely used all over the world. This plugin offers canonical URL function, sitemap and Google analytics integration, easy automation of meta tags etc.
It has a special bad bot blocker feature which prevents the dangerous bots from slowing down your website. This plugin comes with custom settings that enable/disable features according to your needs. All in One SEO Pack offers a free and pro version. This plugin will optimize your site title, description, keywords, meta nofollow, meta no index for search engines.
In case if you want to change some settings then you can in do it in All in One SEO Pack in the admin panel. This plugin will automatically optimize your website for search engines and makes the search engines crawler to easily identify your website. This plugin will save your time and effort and avoids the duplicate content.
In case if you forgot to add the meta description for your post, then this plugin will automatically take the first paragraph of your post as the meta description. This plugin is completely integrated with WooCommerce plugin for those using online store. This plugin is available in 57 languages and gained trust by many of WordPress users. All in One SEO Pack is very easy to use even for the beginners and supports advanced features and an API for developers.
This plugin includes features such as keyword generator, duplicate content checker, per post/page tweaking, fine-tune page navigational links, nonce security, support for CMS style WordPress installations, file editor, backward compatibility is possible with many plugins like auto meta, ultimate tag warrior, social media integration, robots.txt etc. The premium version of this plugin comes with additional features such as video screencasts, video SEO module which is effective for producing own videos, and much more.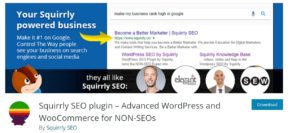 SEO Squirrly is a best user-friendly plugin and it is specially designed for non-SEO experts. This plugin has nearly 2 million active installs and users are very much satisfied using this plugin. It helps you to write an effective content in order to get higher ranking for your website. When the items are implemented correctly, you will be indicated with a green light.
This plugin will suggest your headlines based on your current posts primary keywords. This plugin will monitor your progress on weekly basis and also gives you recent tweets related to your primary keyword. SEO Squirrly plugin works real time that you certain recommendations will pop up when you are writing the content. This plugin is fully compatible with other WordPress plugins and it will never override any SEO settings.
Working with this plugin, it will optimize your website to have better content, ranking, and analytics. This plugin is available in both free and paid version. It comes with wonderful features such as site audit, keyword suggestion tool, weekly stats reports, social integration, optimized SEO live assistant, briefcase, Google snippets previews, E-commerce SEO strategy, XML sitemap for Google, excellent customer support, integrated Pinterest rich pin validator, and lot more.
This plugin is actually a lot with more tools, knowledge, and guidance that takes your website to the next level. If you want additional features apart for this then you need to opt for the premium version. It is a great plugin to use even if you are aware of SEO ranking. It will handle all the process and makes your website gain ranking.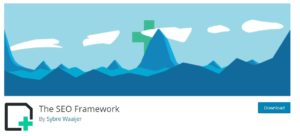 The SEO Framework is very accessible, fast, user-friendly SEO framework plugin for WordPress. This plugin is helpful for both the beginners and advanced WordPress users. This plugin is available for both free and paid version and this plugin has nearly 70k active installs. The SEO framework plugin comes with highly customization settings and you will be able to edit more than 100 website settings.
It comes with functionalities such as social media integration, custom post types, canonical URLs with full domain mapping, clean interface, subdomain, hardcore caching, HTTPS support, and lot more. Incase if you want advanced features like multiple focus keywords, local SEO, uptime and statistics, SEO optimization, spammer checker, dedicated customer support, active comments, support for incognito mode, integration of an AMP plugin etc then you have go for the companion plugin "Extension Manager".
This plugin comes with an On-Page SEO status bar that will indicate the state of your posts directly in the post dashboard. The SEO framework plugin lets you control title, description, breadcrumbs, Google sitelinks, visibility(canonical, nofollow, noindex etc), and much more. This plugin helps you to share your pages through social media sites and it shows how to improve SEO with a beautiful SEO bar.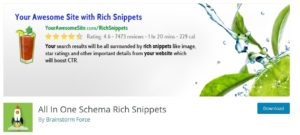 All in One Schema.org Rich Snippets is yet another powerful WordPress SEO plugin. This plugin helps you to get better rich snippets for your focused keyword. It increases your Click Through Rates(CTR) by embedding elements such as photos, price, author, star ratings into search listings.
This plugin will give only the important and precise information to the search engines. This plugin offers a variety of schemas like an event, product, review, people, recipe, video, software application, articles etc to make your task simple. Rich Snippets plugin is compatible with all major search engines like Google, Yahoo, Bing and with social media like Facebook, Twitter etc.
This plugin helps to drive more traffic to your website and increase your overall ranking. This plugin is completely free and easy to set up.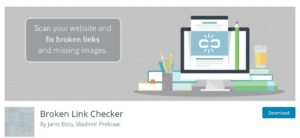 Broken Link Checker is yet another popular SEO plugin for WordPress website. This plugin will monitor all the links on your website. Broken Link Checker is available for free and comes with nearly a million active installs. This plugin will check all the blog posts, pages, comments, and other blog contents for broken links and also will check for the missing images on your website.
Once when the plugin finds the broken links, missing images then it will notify you in the dashboard or through an email. This plugin is very important because the broken links will result in the loss of valuable clients. The broken links and missing images lead to an unprofessional website and that may push your website down the ranking.
No one wishes to see content with broken links and missing images. To avoid this situation, this plugin comes into existence.  It is important to figure out this problem and fix it. Broken link checker will take care of this. Once a link is broken, it will direct you with the message 404.
404 is not but the dead ends for search engine spiders. So it is highly recommended to fix this links problem. This plugin includes features such as automatic monitoring, search, and filter, direct editing, email notification etc.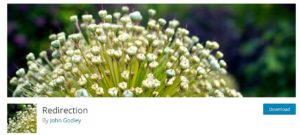 Redirection is another best WordPress SEO plugin that lets you manage all the 301 redirections and keeps track of 404 errors. Errors and redirection may cut down your rankings and may be invisible to the people. This plugin will tighten up all the loose ends of your WordPress website. The plugin is very useful if you are changing the directory of your WordPress or migrating pages from an earlier website.
It helps to handle all the broken/dead links, broken pages, error pages etc. These errors not only makes your website unprofessional but also creates a bad impact and completely drop down your rating. With the help of this plugin, you can fix all the issues, increase your ranking, and works without any hassle. This plugin will handle all the 404 errors and 301 redirections.  
 This plugin comes with a feature "Pass through" redirection that allows you to pass through a URL to another website, page, or file. Redirection plugin has redirection statistics that gives you complete information about how many times the redirect has happened and when was the last redirect took place etc.
All the settings can be managed directly through the WordPress dashboard. It includes features such as fully localized, redirects index.PHP & HTML, complete regular expression support.
Conclusion
SEO serves as an important tool to manage your website and increase your Google ranking. In order to improve your content and ranking, SEO plugins have been introduced. There are hundreds of WordPress SEO plugins available on the market. All the mentioned plugins are very effective in increasing your ranking and it is best suitable for all the WordPress bloggers.
All these mentioned plugins can be handled by both beginners and experts of WordPress. The mentioned plugins come with great features and functionalities that help you to increase your ranking. These plugins are capable of resolving most of the issues and very easy to handle. But make sure you don't use too many SEO plugins because that might affect your ranking and will slow down your website loading time.
So just check with  SEO plugin is very effective for your website and deactivate the rest of plugins. Hope you got an idea about the best WordPress SEO plugins. If you have any queries or if you find any other best SEO plugin please feel free to share with us. So that it will be helpful for the upcoming readers. You can subscribe to us at Facebook and Twitter.