WordPress gives every piece of content on your site its own unique ID number. This helps the website to keep track of all the different pieces of content on your site. When a WordPress needs a content, then it uses this ID number to find each specific content. That means if you want to query/target a specific content, it can be handy to know how to find WordPress post ID. Here we will explain you the methods to find the post ID. 
Basically, there are two methods to find post ID in WordPress, one method is you can find it manually and another method is you can find it by using a WordPress plugin. 
Method #1: Find Post ID on edit page
Login to WordPress blogs dashboard

Go to Posts>All posts

Click "edit" on the blog post for which you want to find the ID

You can see a number in the URL

For example, you can see a number like 1234 in the URL, that is your post ID 
Method #2: Find using Reveal IDs WordPress plugin: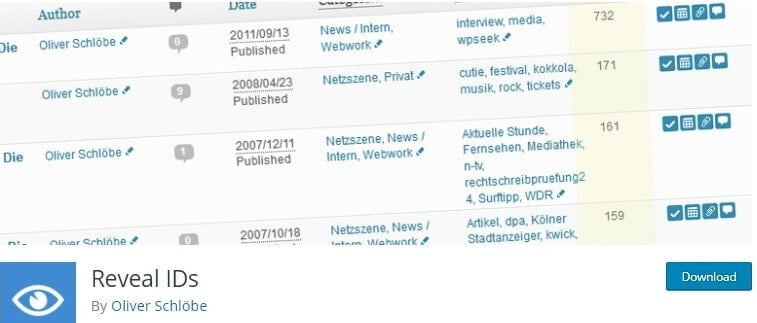 This method is very simple. You can easily find the ID by using reveal IDs plugin.
Log in to the WordPress dashboard

Go to Plugins>Add new

Search for "Reveal IDs", click "install " and then click activate

Now go to Posts>All posts, you can see the IDs listed. 
Recommended Reading What is the Difference Between WordPress Page Vs Post?
We hope this article helped you to find the post ID in WordPress. We are waiting to receive any comments or queries for this article. You can subscribe us at Facebook and Twitter