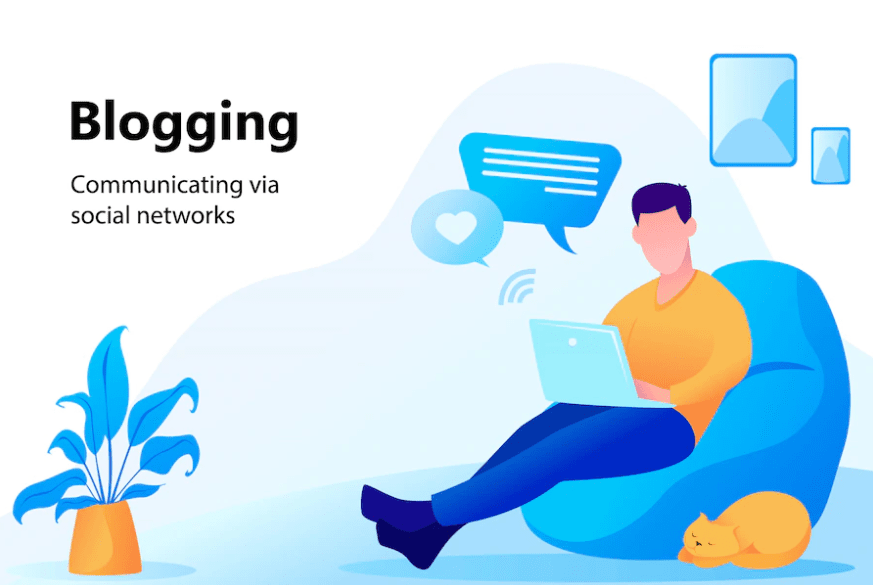 Undoubtedly, it is impossible for a blog to stand out without quality content. If you want to rank higher on search engine result pages and retain your audience then you need to display highly informative, well-written, and exceptionally engaging content on your blog. 
We will be more than pleased to tell you why quality content is important in blogging and how you can create it with ease. So, stay with us and read this article thoroughly. 
First of all, let me explain what we mean by quality content, and then we will move forward to discuss the rest. 
What is Quality Content?
The content that provides users with valuable information; sparks their interest, and responds to their queries in a structured and appealing manner is called quality content. 
The content including text, images, and videos that you display on your blog must be useful and usable for your readers. Keep in mind that your blog is the key to generating more leads and turning visitors into users. 
This is why your content must reflect your expertise, authoritativeness, and trustworthiness. For sure, this can be done only if your blog delivers a great experience to the users. 
Focus on what people need from your blog and you'll know how to make it valuable for them. 
Why Quality Content is Important in Blogging?
We all know that a blog is a major source people use to find the required information. So, would people like to visit a resource that doesn't provide value? Certainly, not. 
If you are running a blog then you must know that the information you display on your blog and the way you present it, is crucial to maintaining the quality. In simple words, no one will read your articles or even visit your blog if your content is ill-structured and unappealing. 
Having only top-quality content on your blog helps to rank higher on search engine result pages, captivate your readers, and boost your conversion rate.
In short, everything that you publish on your blog including text, images, videos, and animations, must be fully optimized and engaging by all means. Or else, you lose your authority, credibility, and reliability. 
How to Create Quality Content?
In order to understand how we create quality content, you need to know what factors mark the quality and worth of web content.
The attributes of quality content include:
Uniqueness 

Readability 

Accuracy  

Relevancy

Marketability  
Your content must be original, easy to read, accurate, and according to the user's requirements. In case your content doesn't exhibit these traits then forget about ranking, traffic, and leads. 
If you are confused then let us help you understand the traits of quality content thoroughly. Keep reading as we are going to discuss how you can create quality content with ease. 
Achieve Uniqueness
Uniqueness – this is the very first requirement of search engines. In order to rank higher on search engine result pages, you need to make sure that your content contains is original. 
It shouldn't be copied or plagiarized from another source because neither the users nor the search engines like duplicate content. 
If you have original ideas but don't know how to present them in a unique way then you can leverage AI content tools. There's a variety of tools including CopyAi, Jasper, and Word Tune that uses AI technology to express your ideas in a unique way and help you write with more clarity. 
However, if you choose to write in your own words (manually), then remember that plagiarism is inevitable regardless of your efforts. There's one thing that you can do to escape duplicity: use a plagiarism detector.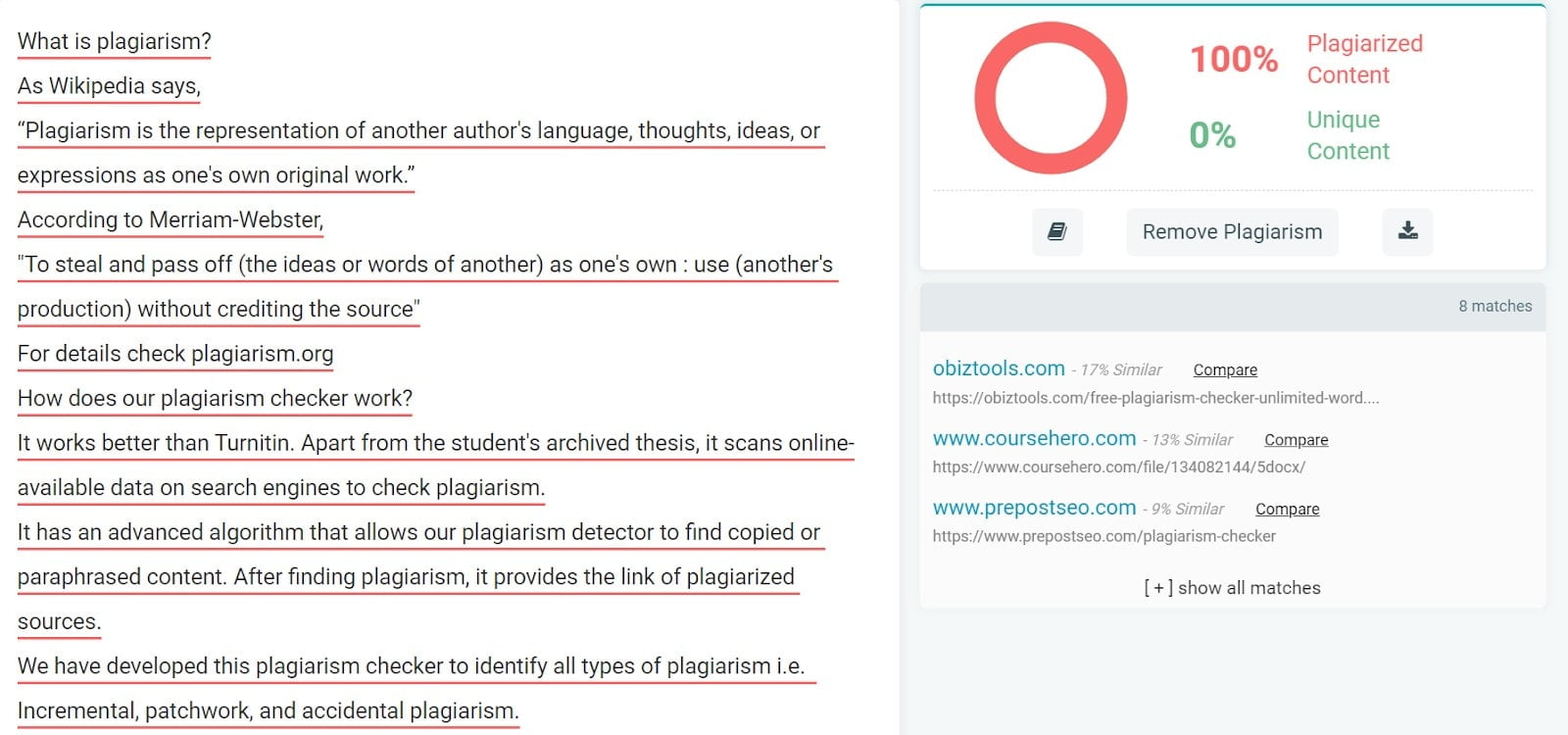 You can leverage one of the most plagiarism detection tools, Prepostseo's Plagiarism Checker. It works the best to find duplicate content and track the sources with which it matches. Just enter your content and see how it takes only a few seconds to tell you whether your content is unique or not. 
Maintain Readability
Think yourself – if your content is not easy to read then will it be able to provide value to readers? The answer is no.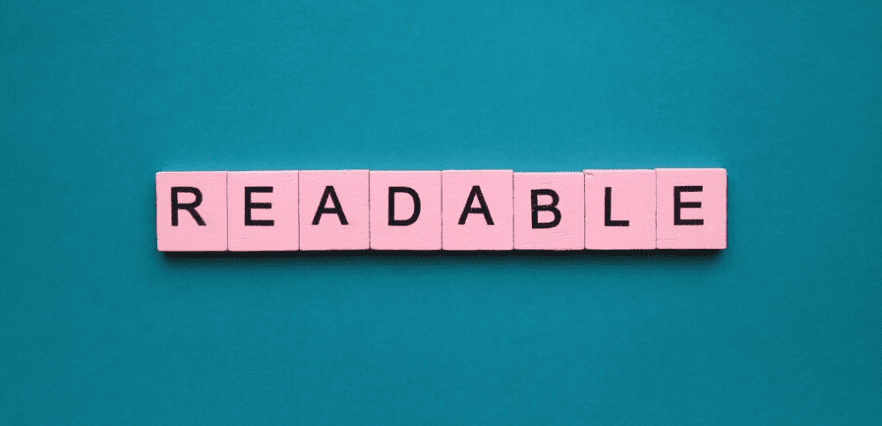 The content you publish on your blog must be well-written, well-structured, and well-organized. Or else, no one will bother to go through it. 
In simple words, you need to create your content in easy-to-understand wording that accurately highlights the intent and provides the required information concisely. 
Follow these tips in order to make your content readable and valuable for your readers:
Use easy wording 

Keep the sentences short 

Avoid passive construction 

Don't make consecutive sentences 

Segment the content into short paragraphs 

Lead with catchy headings 

Organize the information in a hierarchal way 
Be Trustworthy
The information you are displaying on your blog must be authentic, valid, and reliable because trustworthiness is the key to success. 
There's no doubt that people can believe anything more readily when it comes from an expert. Therefore, you need to ensure that the content you produce is written and structured by a professional.  
The best way to show your trustworthiness is to include quotations from industry experts. For instance, if you are writing a blog article about digital marketing and search engine optimization then you can mention recent search engine updates and quote famous SEO experts to support your point. This way you can easily validate your content and prove your reliability. 
Keep it Relevant 
This is the most important trait of quality content because without relevancy your blog can never rank on search engine result pages. 
You need to make sure that the content you publish on your blog is related to the specified niche. In simple words, you should include the right and relevant keywords for highlighting the content intent and ensure relevancy. 
You should keep in mind that all relevant content must be more authentic and reliable. Therefore, your content including text, images, and illustrations must be relevant to your topic and entirely match the search intent.  
Bottom Line
Quality content engages the users, turns prospects into clients, and boosts profitability. Therefore, keep in mind that your content must be unique, readable, authentic, and relevant but most importantly, it has to be marketable.