In general, I think a lot about visual content used on my WordPress website but where can you find the image of high quality.  But the fact is that using visual content will improve your website quality on all sides.
In reality, you may find more difficulties in searching stock photos on the internet. So this article provides some free and premium stock photography websites for your WordPress site. I hope, this article will help you identify the photo stock websites whether it is premium or free.
This article doesn't order the website as per the ranking, it's just a number for ordering the website. Then why should you wait, just explore this article to get your favorite free stock photo sites? 
Pixabay.com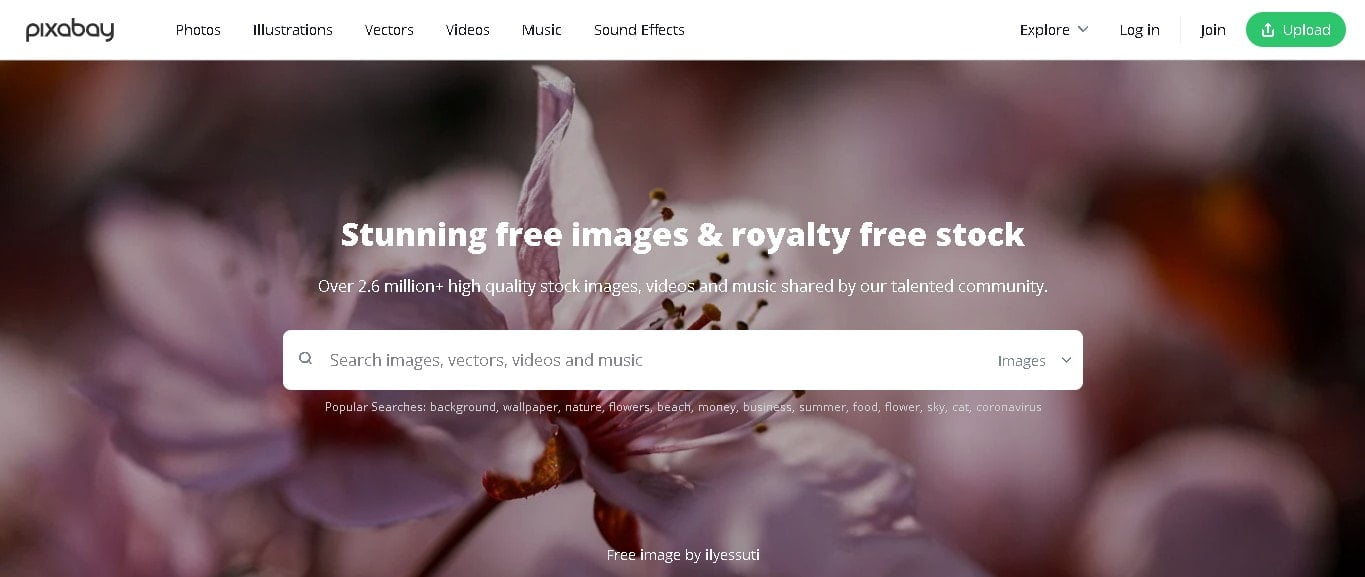 Pixabay is one among the community providing free creative photos, sharing images, videos, and graphic content which is copyright free.  Pixabay applies for a CC0 license on all content. So, it doesn't create copyright issues and the content could be used on all websites. As of now, Pixabay has more than 10 lakhs of visual content. 
So, in order to get access, the user should sign in using a valid email address. Then you can use the content for free.
Vecteezy

Vecteezy provides millions of photos for free but some content will be available for the cost. However, it doesn't require any sign-in process to download your favorite content. 
Vecteezy allows the way to review the free resources but the quality is not compromised even for the free resources. If you need to bookmark or favorite any content then you should sign in, rather it doesn't require sign-in. 
Unsplash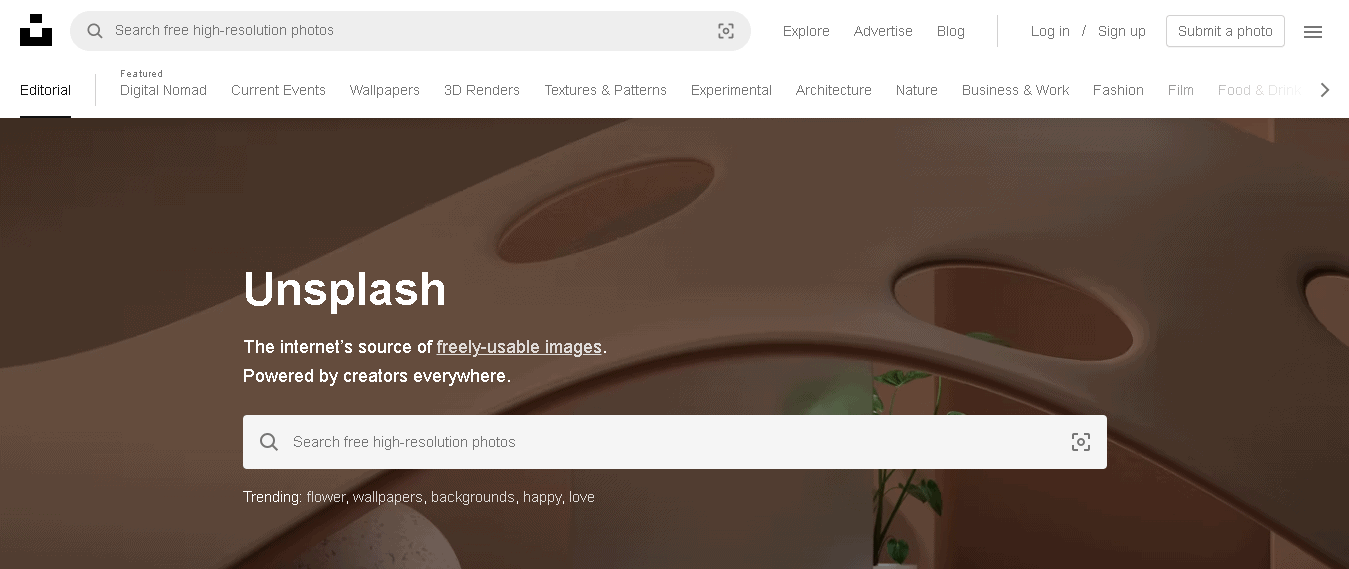 Unsplash looks more attractive in the case of photography resources where you could find more the 2 million of content available for free. Surprisingly, the Unsplash has more than 41 thousand photographers in a community to collect the photographs. 
You could search the images through your own terms but you should sign in to use all these contents. 
RawPixel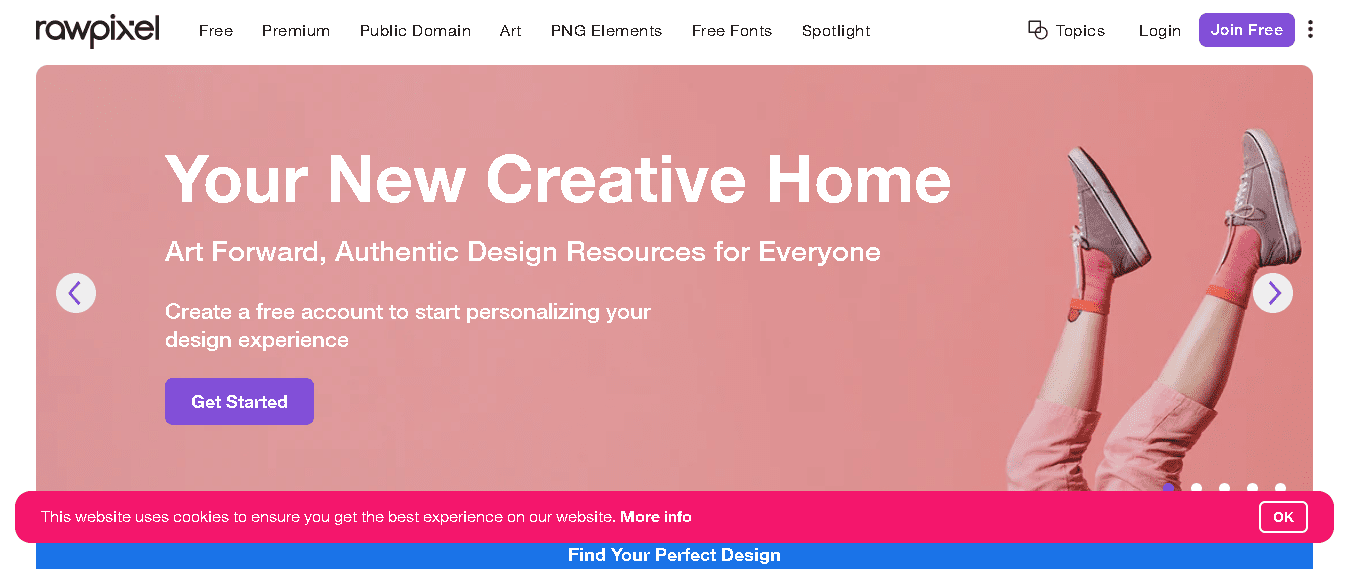 RawPixel is one of the content providers to the website Unsplash but RawPixel has even more photography content for free. All you need is to create an account and sign in. This website provides various categories of photos like vectors and PSDs. If you need more photos then you should get a premium account where you can get additional 20 thousand content. 
PicJumbo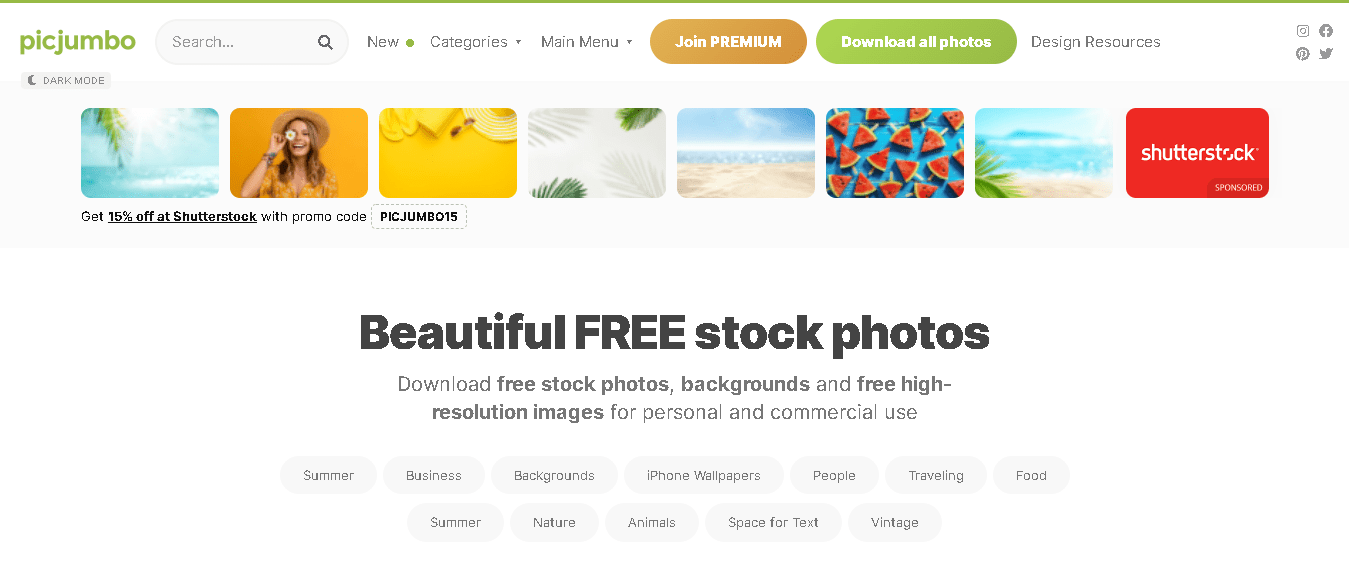 PicJumbo is a free stock photo that was created by Victor to share his own images. Now it increases to share many photos shared by many creators. As of now, there are more than 1500 free photographs available, if you need more then you should go for the premium version. The premium version provides more than 30 photographs each month. 
Pexels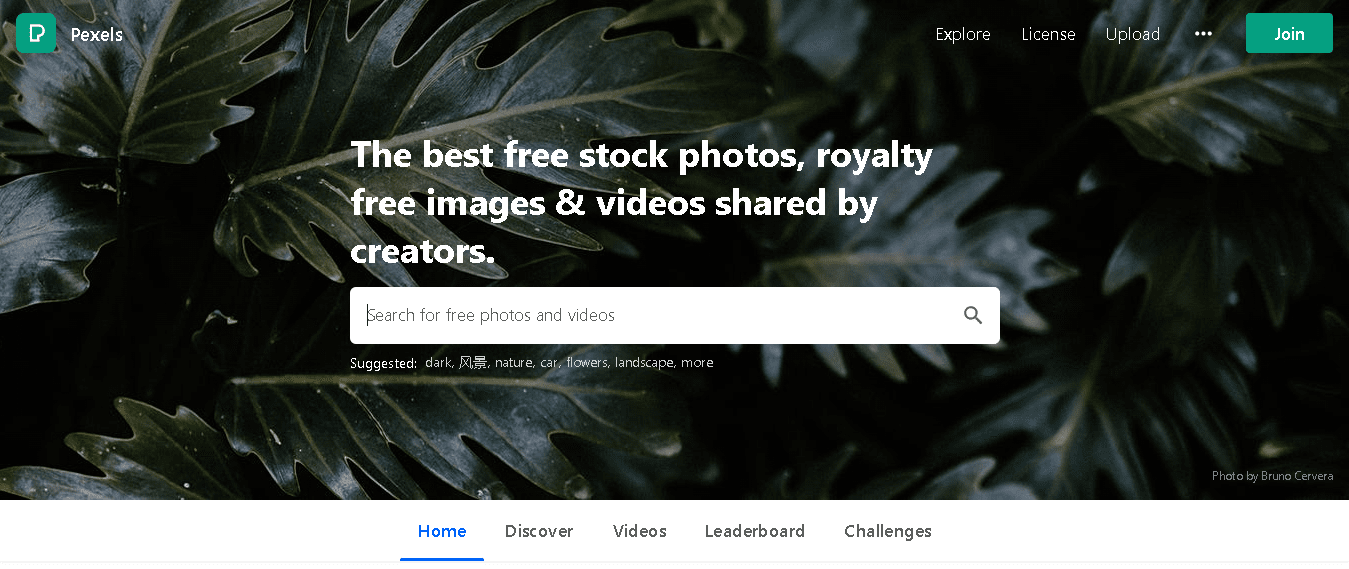 Pexels helps in downloading the photographs for free with a CC0 license which can be used for both commercial and personal purposes. It currently provides more than 30,000 photos also the providers upload more than 3000 photos every month. 
If you get bored then you can download, edit, modify and upload the images. The images are available in various sizes and custom sizes. 
Icons8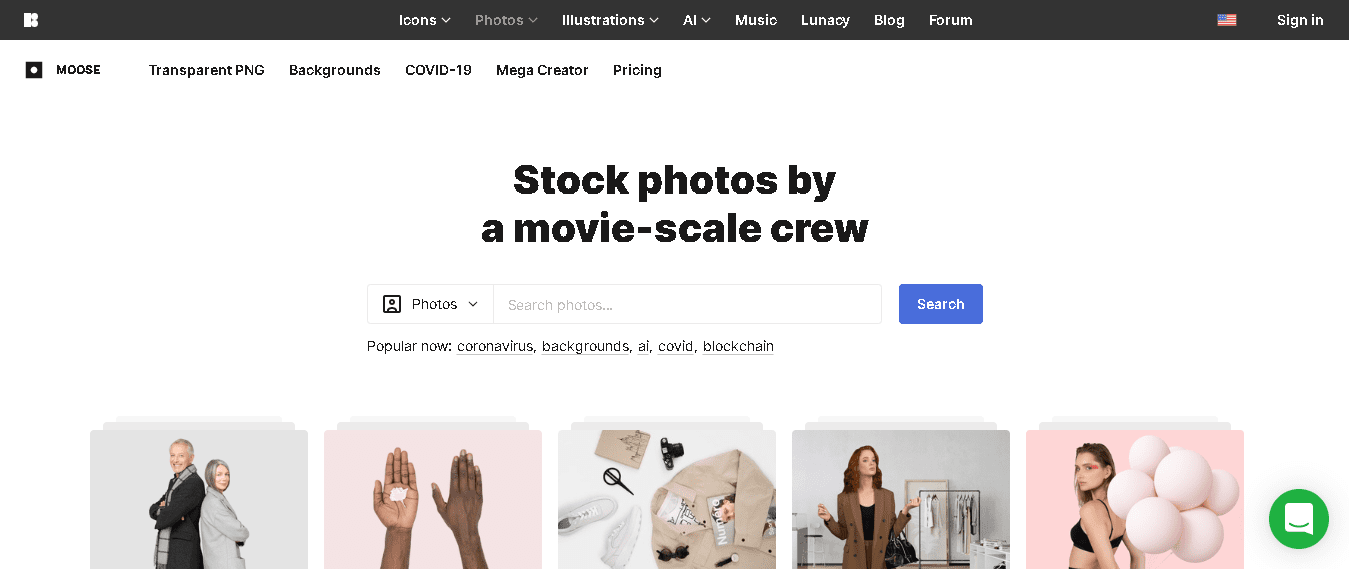 Icons8 provides tons of free photos which are all organized into categories. It doesn't have only photos, it also has music, icons, etc. The only need is to provide a link back to the Icon8 website while using the free resources. Else, you can subscribe to the premium plan which costs $13 per month for 50 downloads. 
EveryPixel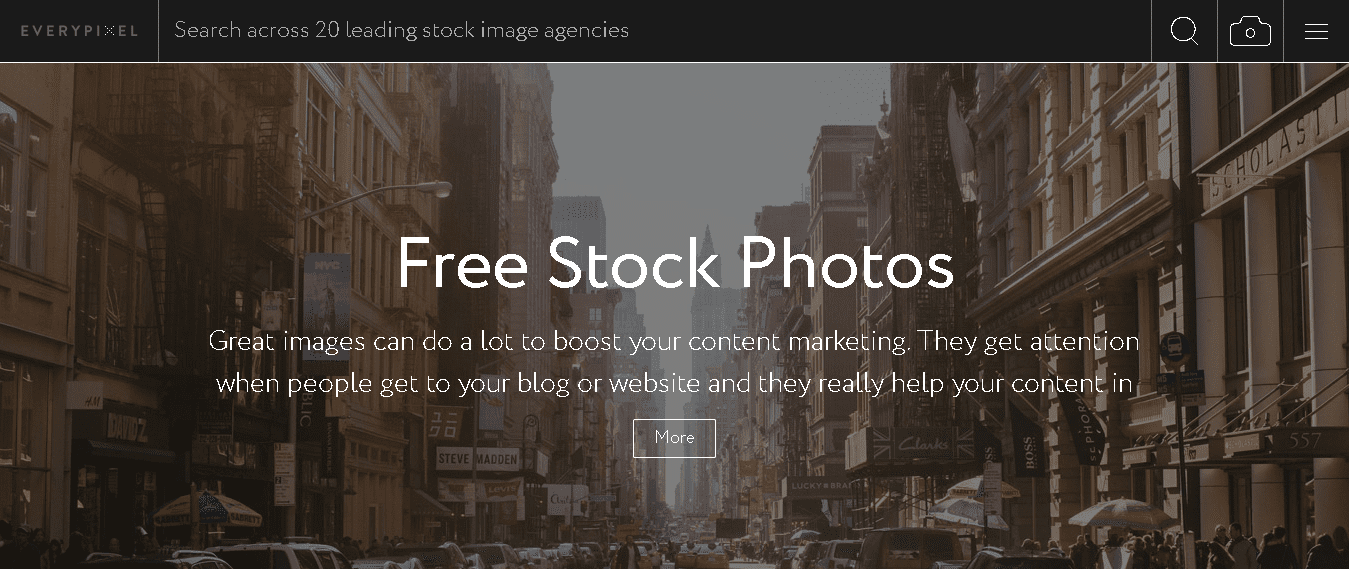 EveryPixel is a search engine that connects to the 50 paid and free stock image websites and allows the user to search through the database for the stock images within a second. 
In advance, the EveryPixel uses an algorithm based on a neural network that helps in distinguishing the phots from the stock images. 
Burst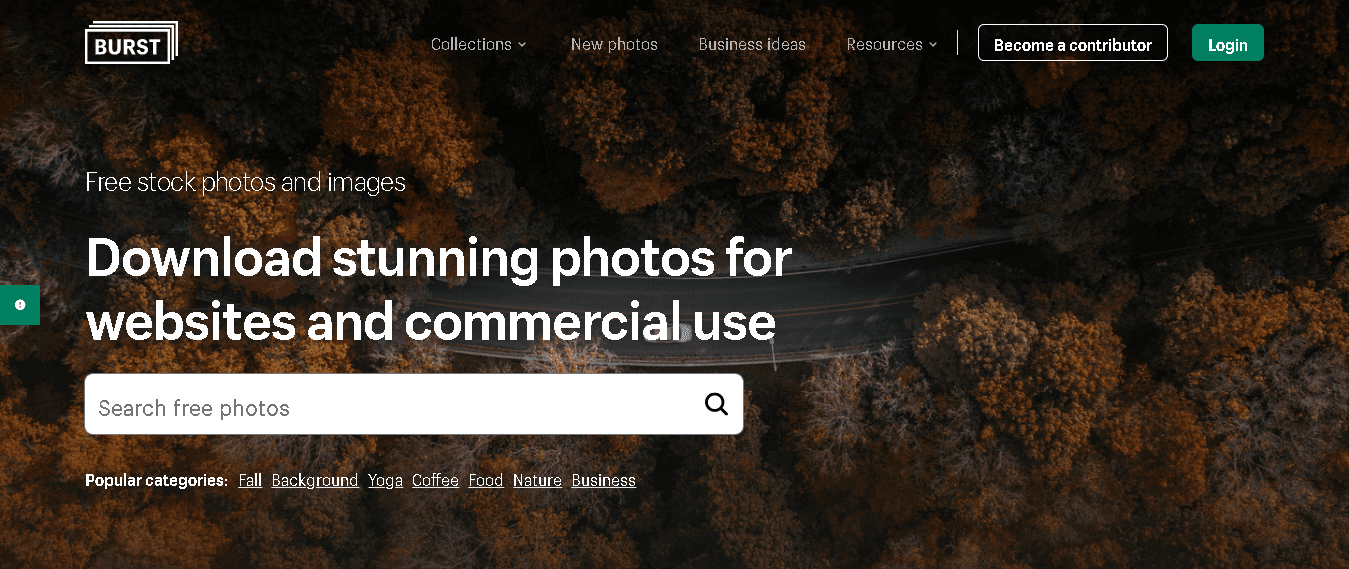 Burst is a free stock photography website that is powered by Shopify. It has huge collections of photographs which are categorized into high and low resolutions. It also provides the option to create a new website using the image chosen which brings the idea for the users to implement a website. 
FreeImages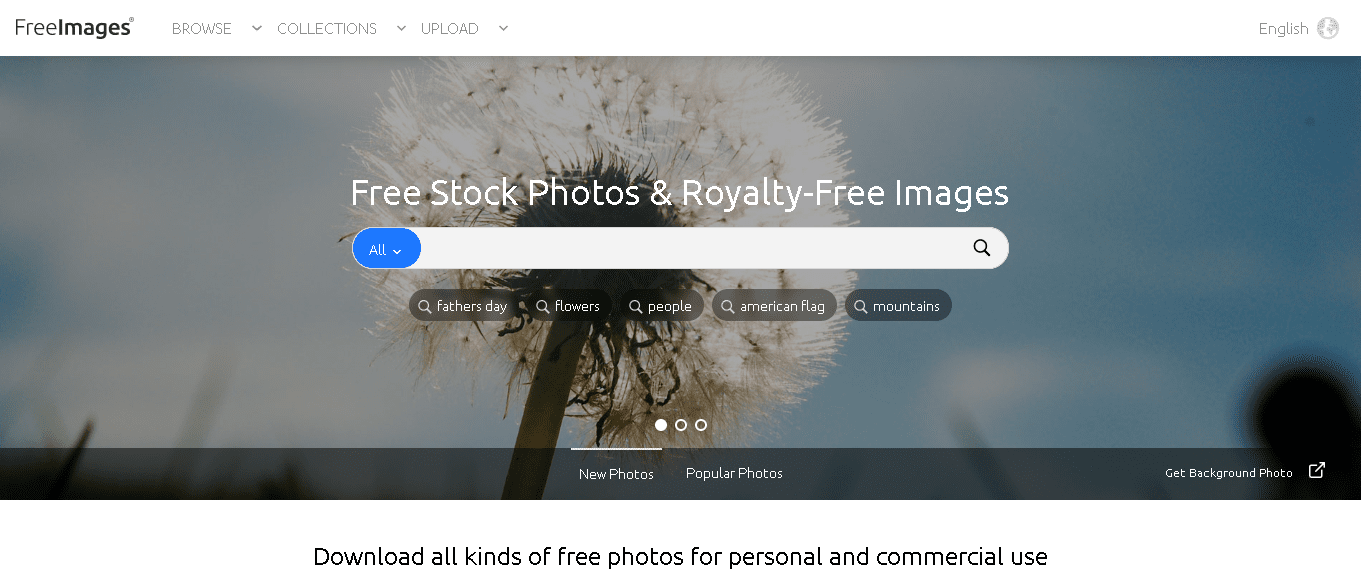 FreeImages has a lot of collections that are all organized in many categories and have options to search images using any keywords. In total, the website looks simple with collections of many photographs sorted under many categories. It has two categories of collection which are premium and free.
FreePhotos.cc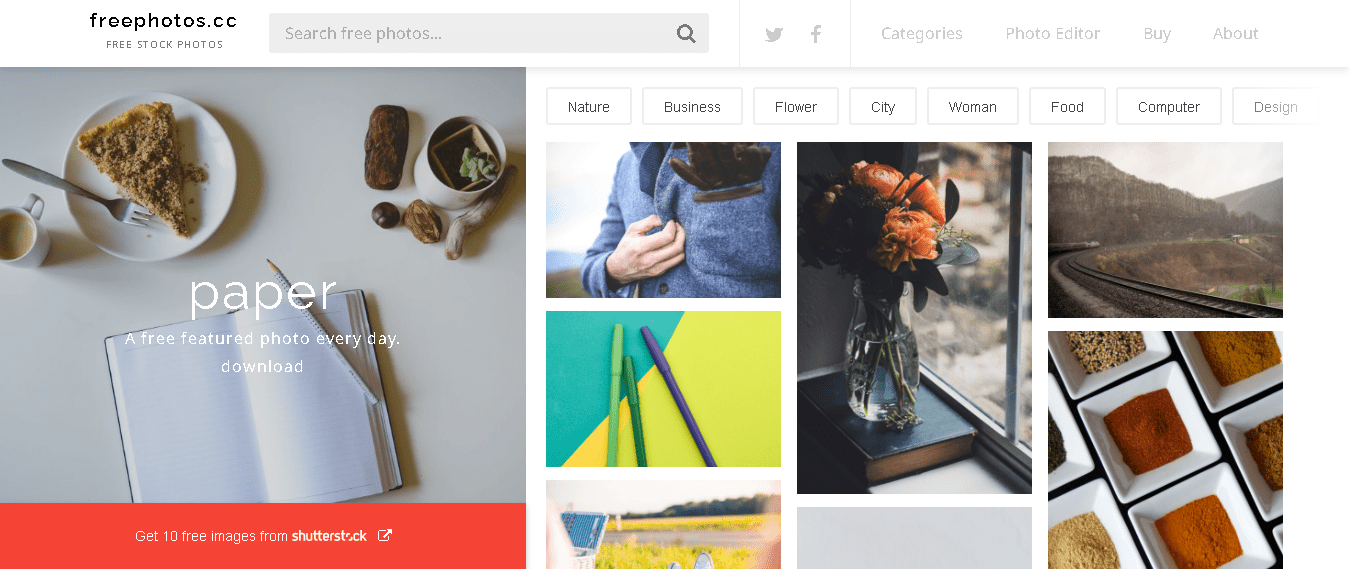 FreePhotos.cc is a free resource that provides the standard creative photos for your website. Also, it has a search box to get the photo by using the keywords. 
Foodiesfeed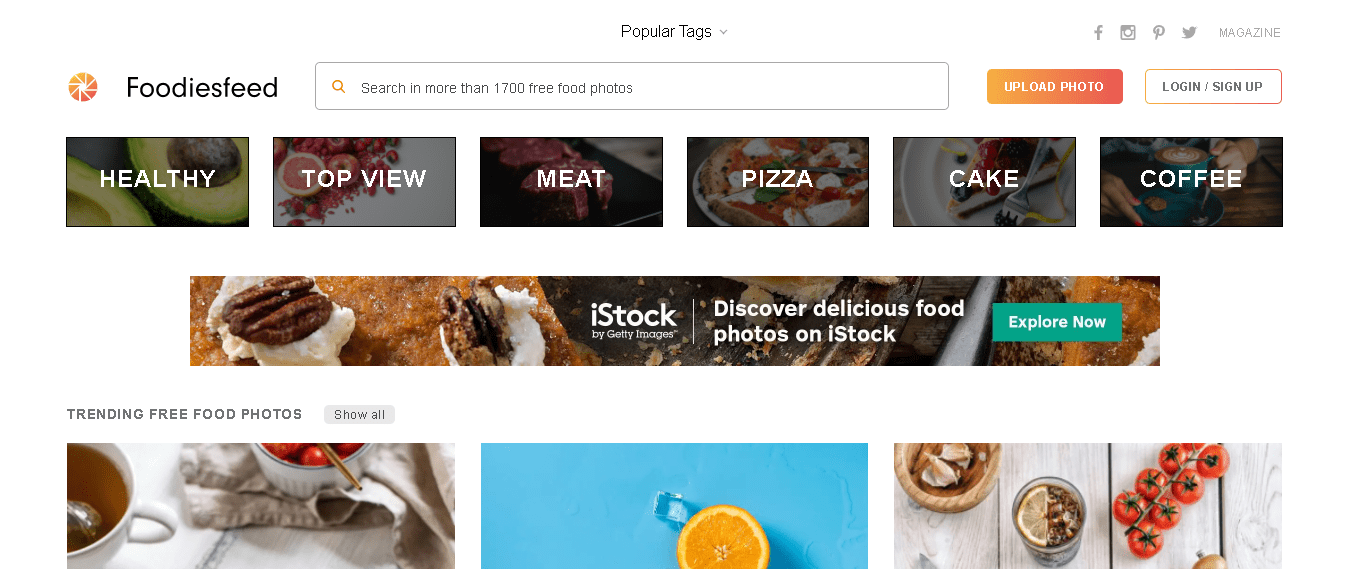 Foodiesfeed is a website mainly for people who love foods. This website stocks many photos in many categories. FoodiesFeed has more than 1700 free photos.  
JayMantri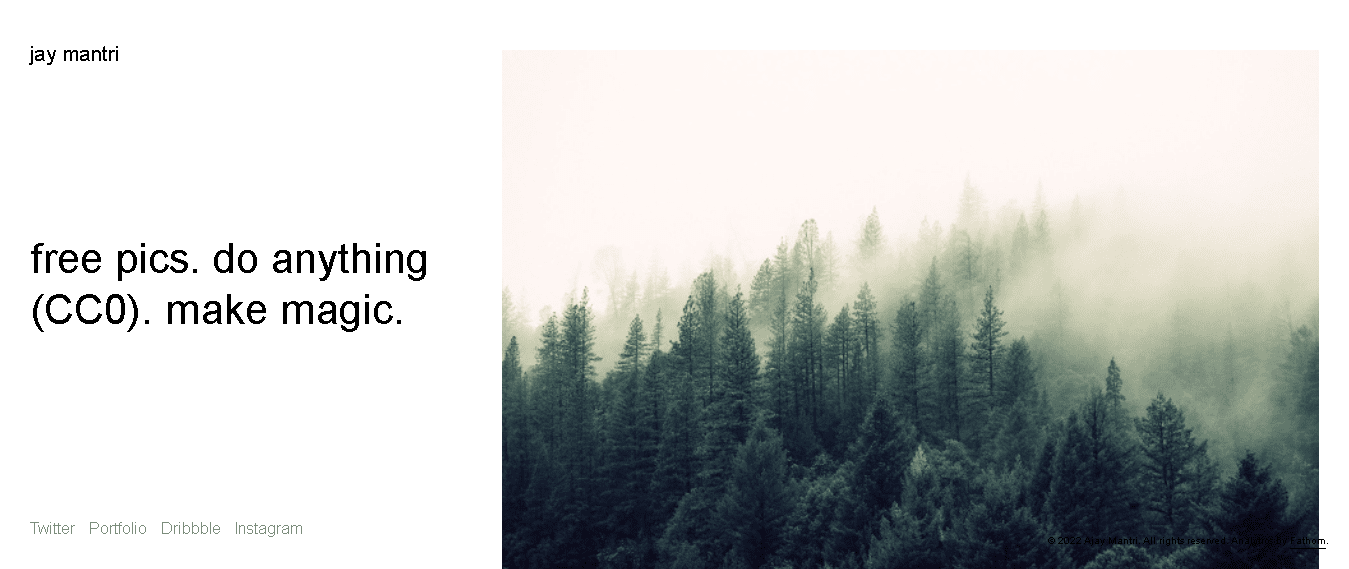 JayMantri is the same as other websites, it holds many photos which are all for free. Along with that, the website provides CC0 photo certification for all images.
Gratisography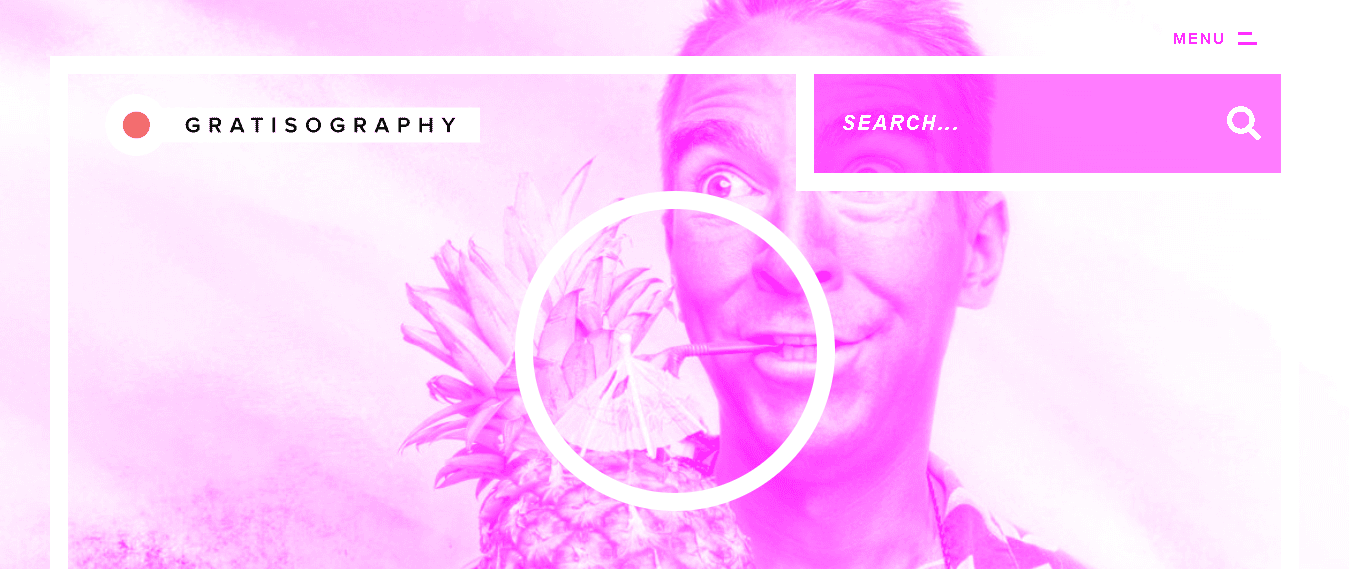 Gratisography has many high-resolution images that are all categorized into 9 and also has 8 collections of photos. 
Freestocks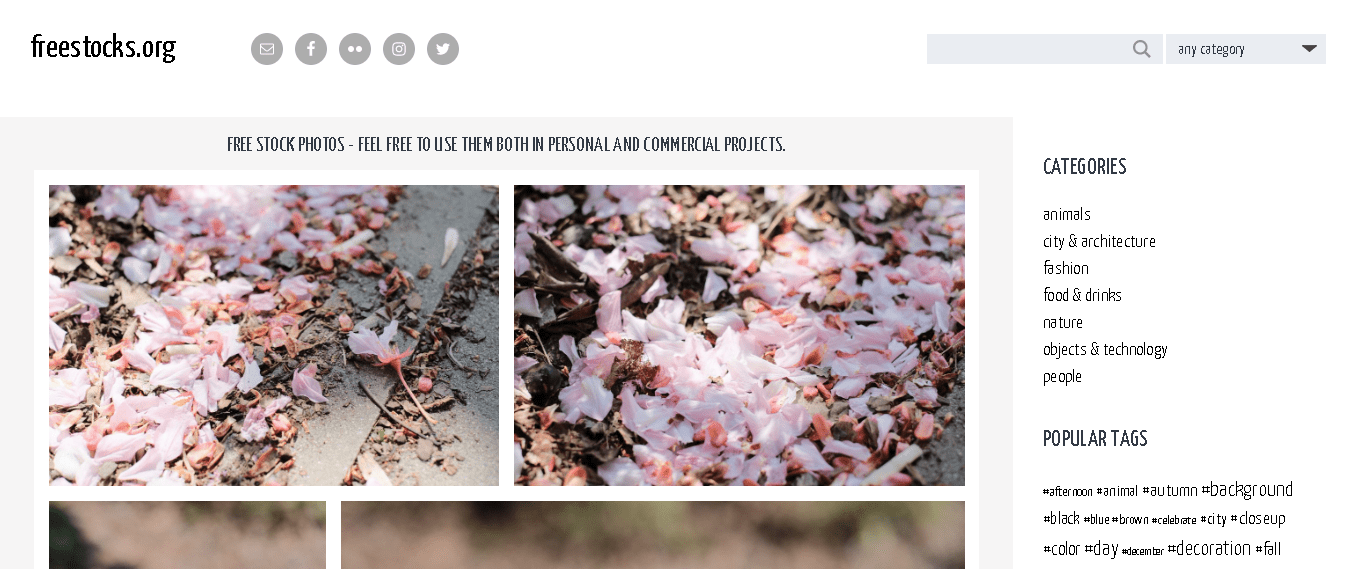 Freestocks has a high resolution of free photographs which are all categorized into the main seven points. Those are categorized as a city, fashion, architecture, etc. Also, the website has displayed some popular tags which look easy for the customer to search. 
Kaboom Pics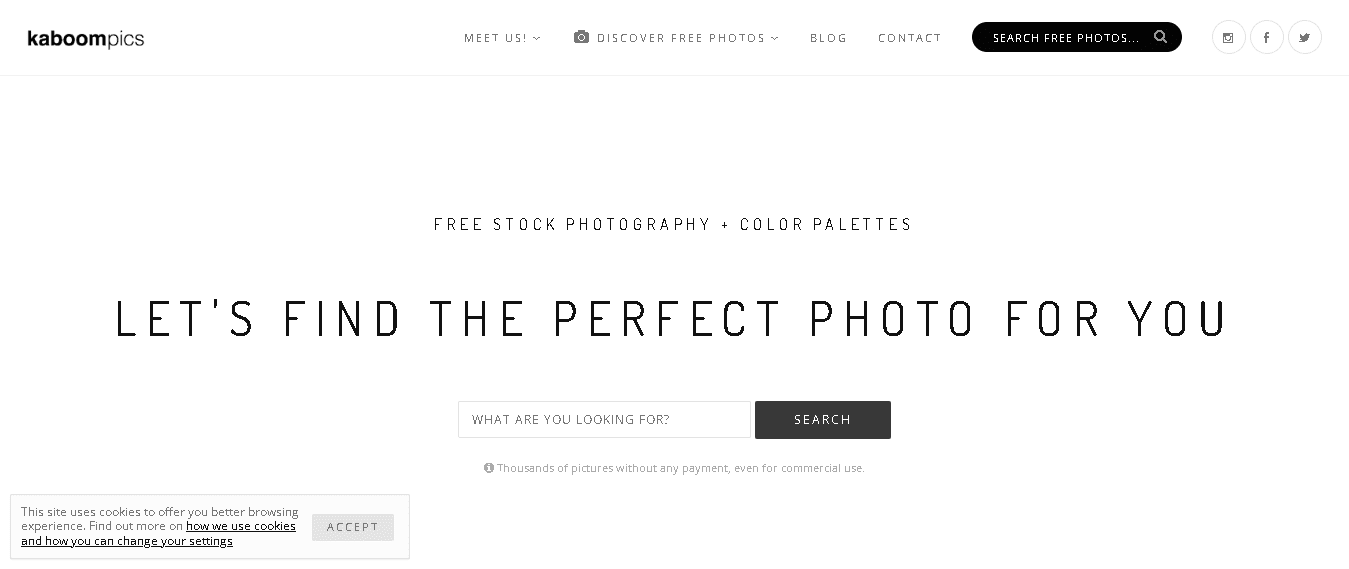 You could find many thousands of photos without any payment, also it can be used for commercial purposes. Kaboom enables users to search using color palettes. Also, you can discover free photos and photoshoots. 
IM Free
IM Free has many high-resolution free photo stocks which are hand-picked. So, it will give you a nice experience in picking the images you required. They categorize the photos into many categories like B&W, ambient, etc. 
Magdeleine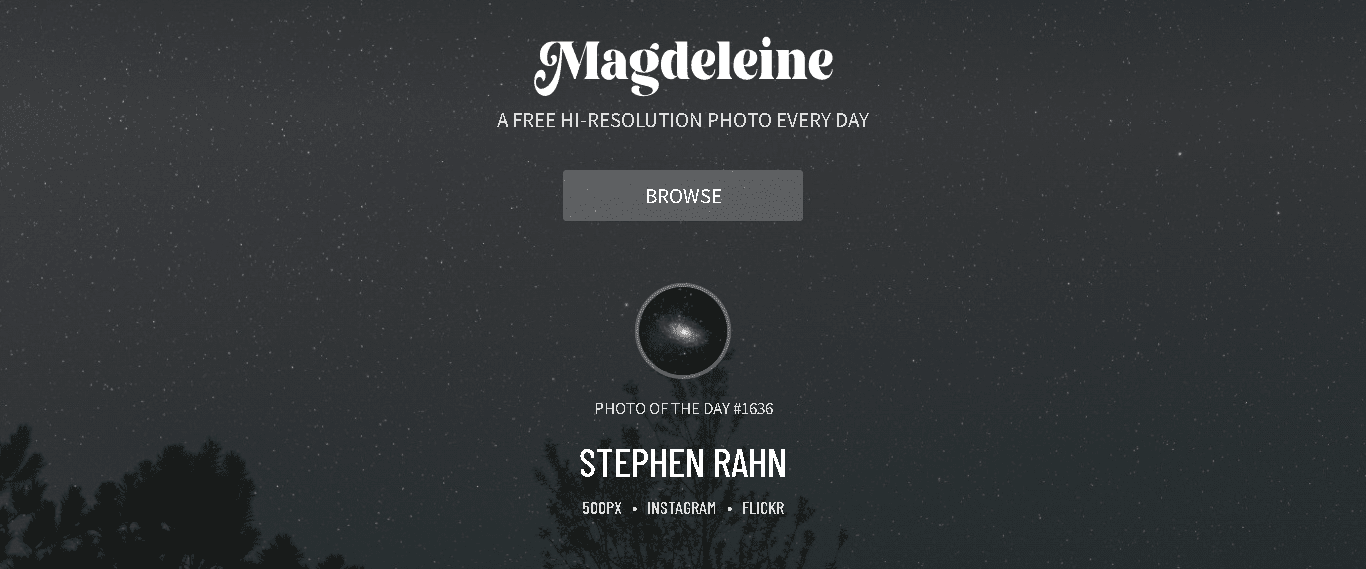 Magdeleine offers hand-picked photos which are ordered into 8 categories. The photos can be searched using the dominant colors and popular tags. All those images are still categorized into license types like CC0 – public domain and Attribution required. 
MorgueFile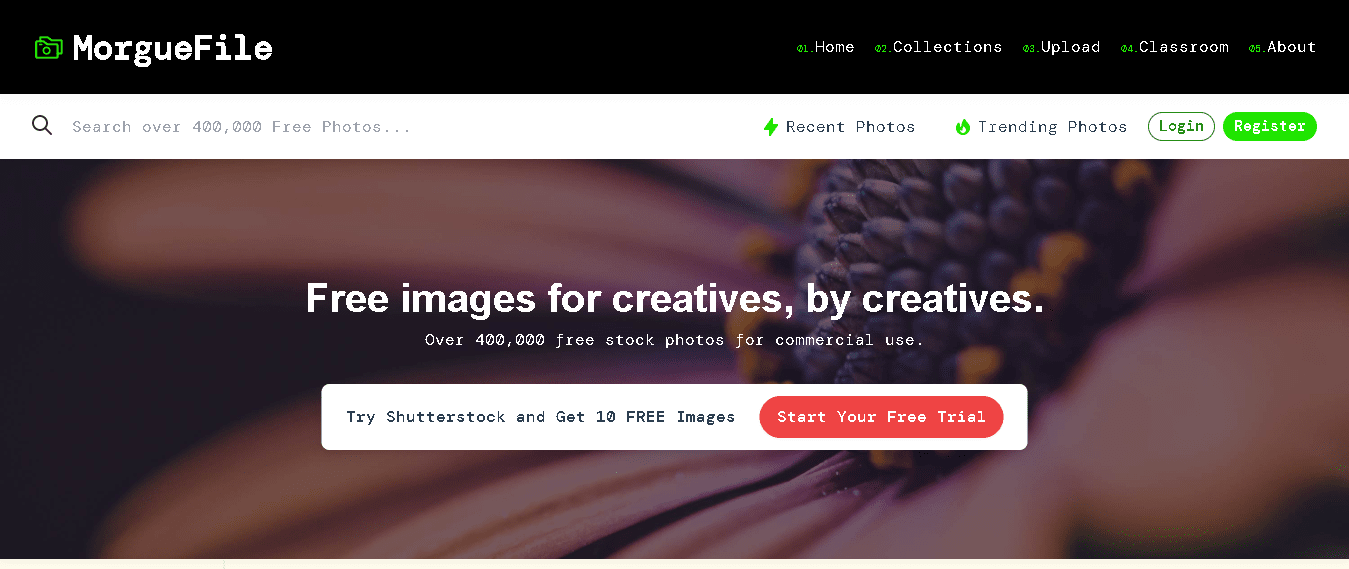 Morguefile website has more than 3 million free photo stocks and it also has videos, vectors, and templates. All photos are categorized in a list of names and also it shows trending hashtags to make viewers' search easier. 
Moose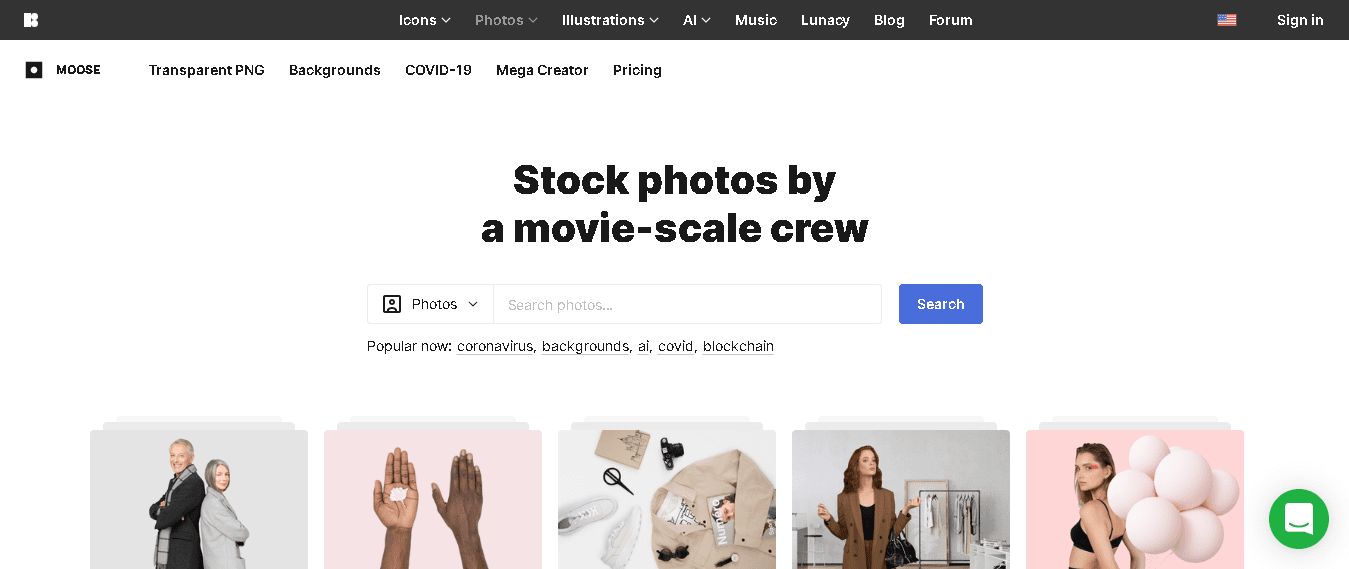 Moose has many free collections of free photos which are all of the isolated backgrounds and those could be applied for social media posts and featured images. The website provides licensed under CC BY-ND 3.0.
Little Visuals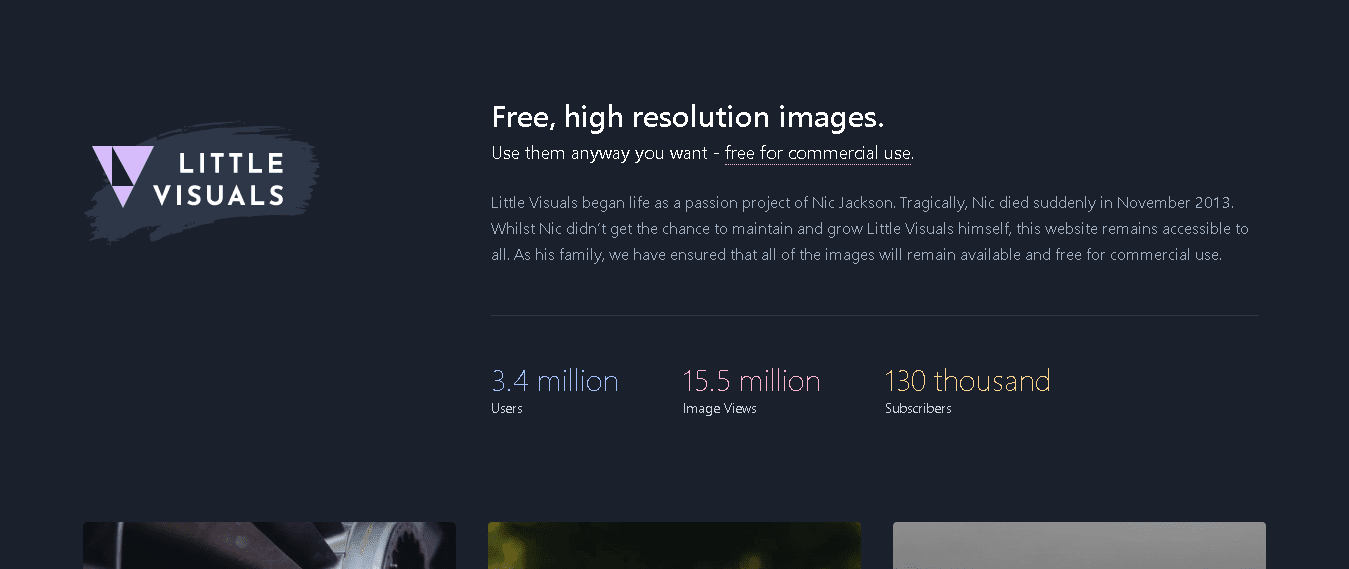 Little Visuals found by Nic Jackson. It's a free tool for commercial use, all images have high-resolution quality. There are millions of users and thousands of subscribers using this platform. When scrolling down the image, it looks like zoom in and zooms out when clicked.
Life of Pix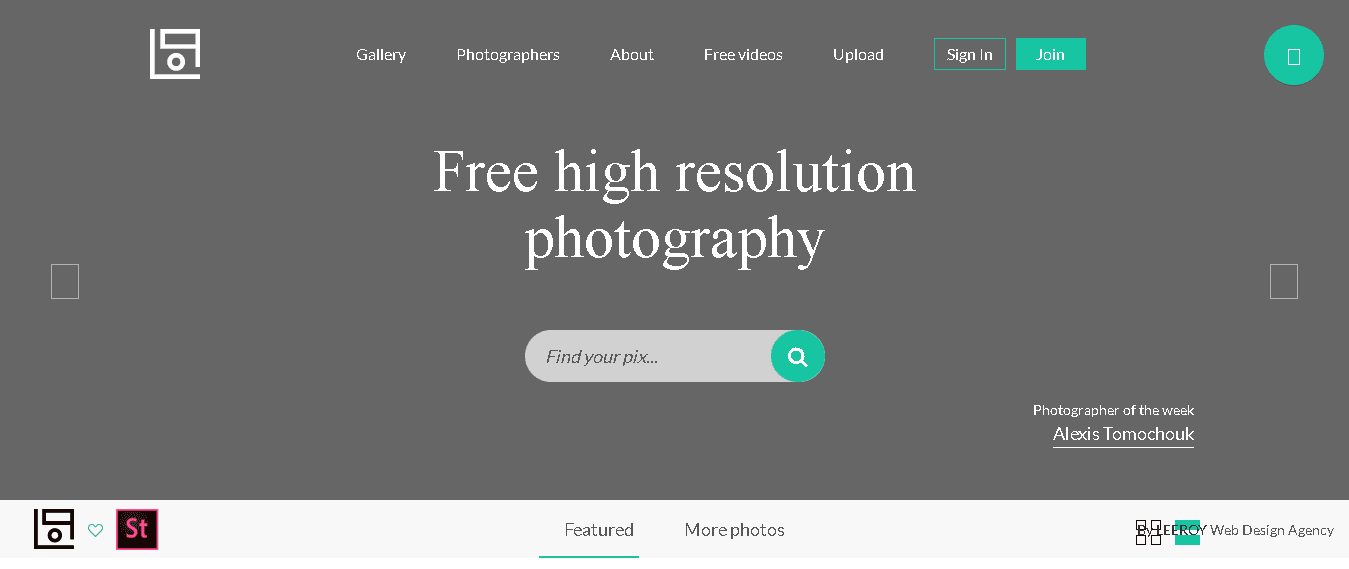 Life of Pix has free and also premium photos. The photos are listed in high resolution, there are no copyright restrictions. They are a partnership with Adobe Stock, the Leeroy advertising agency from Montreal that publishes photos. New photos are added to the public section every week.
Snapwire Snaps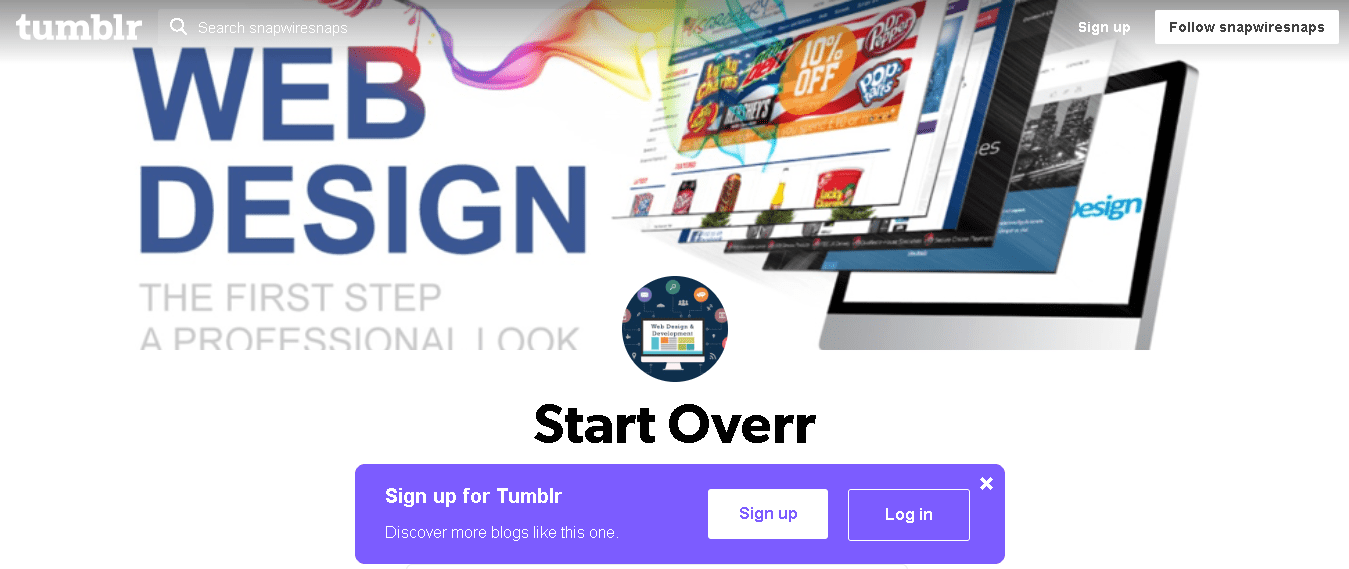 Chad Newell and Ryan Dewane are the founders of Snapwire Snaps. These photos are free, with no copyright restrictions and also no attribution required. All high-quality photos and videos are published by talented creators. They provide financial freedom for new photographers. Snapwire performs a calculation and selects the quality and unique images. Talented photographers receive awards and also get money.
ShotStash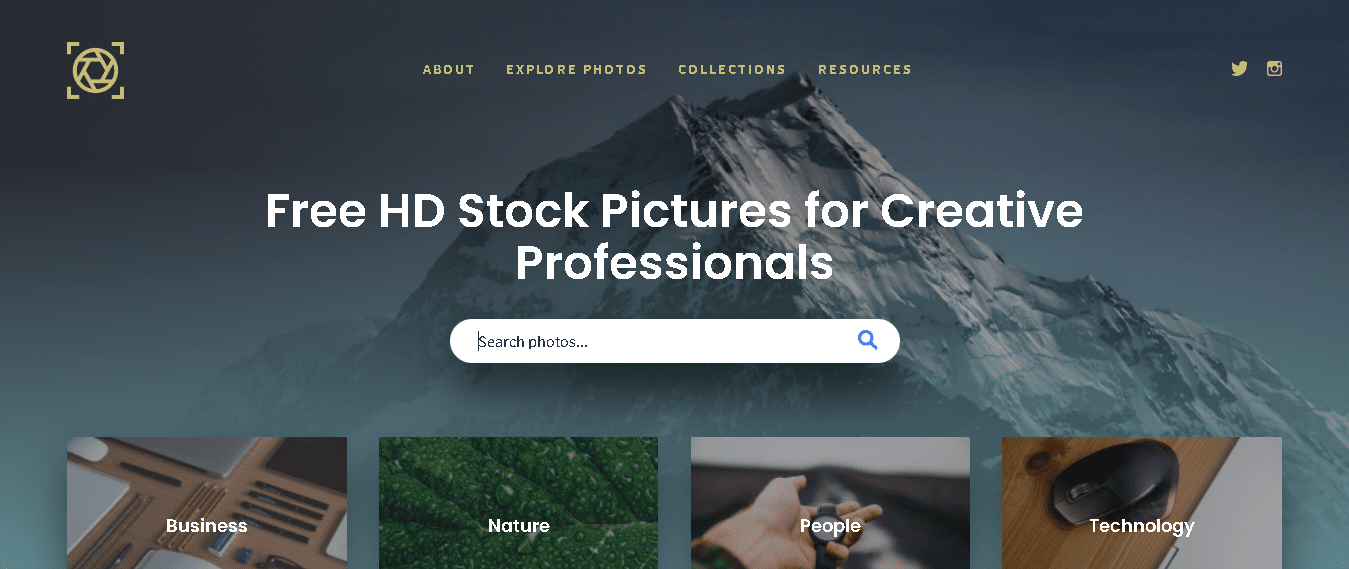 ShotStash gives all high-quality photographs completely free for personal or commercial use. There are no restrictions on the CC0 license. Users can select and then use, copy, edit or share CC0 photos. You give attribution to the creator of the work and get popular images in different categories.
Public Domain Archive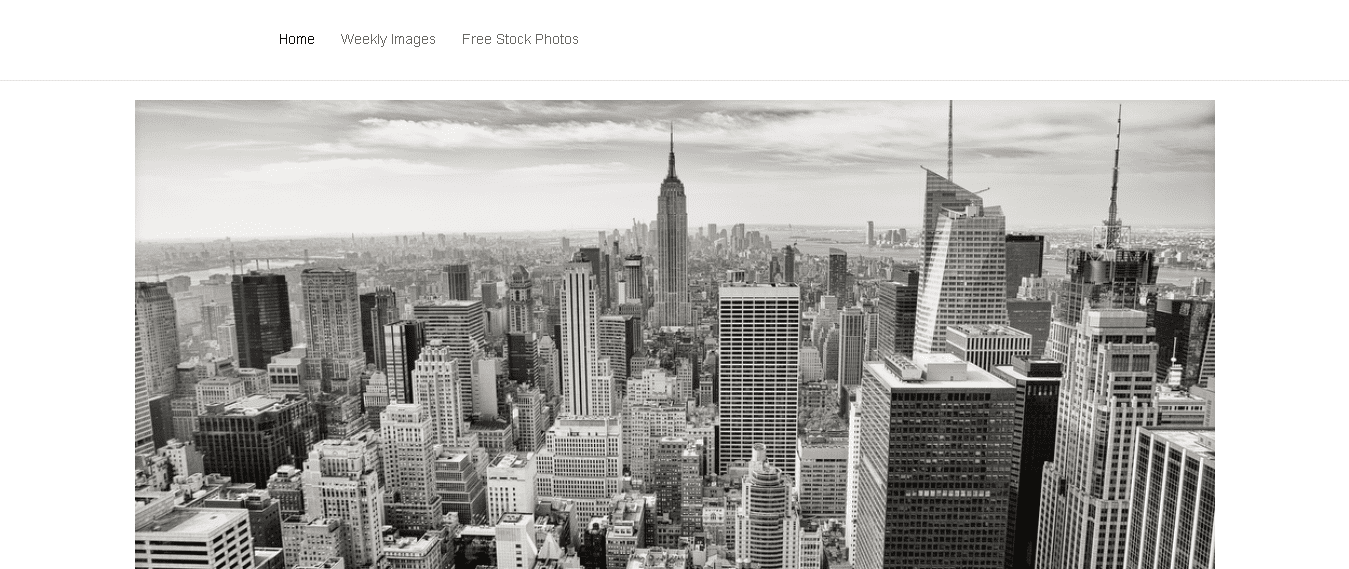 The Public Domain Archive (PDA) is a book of images celebrating ten years of successful photography field journey. Totally 500+ images in PDA. When Public Domain Review content is held by enormous content of books, movies, and also audio materials. It's a free public domain used by millions of users.
Picography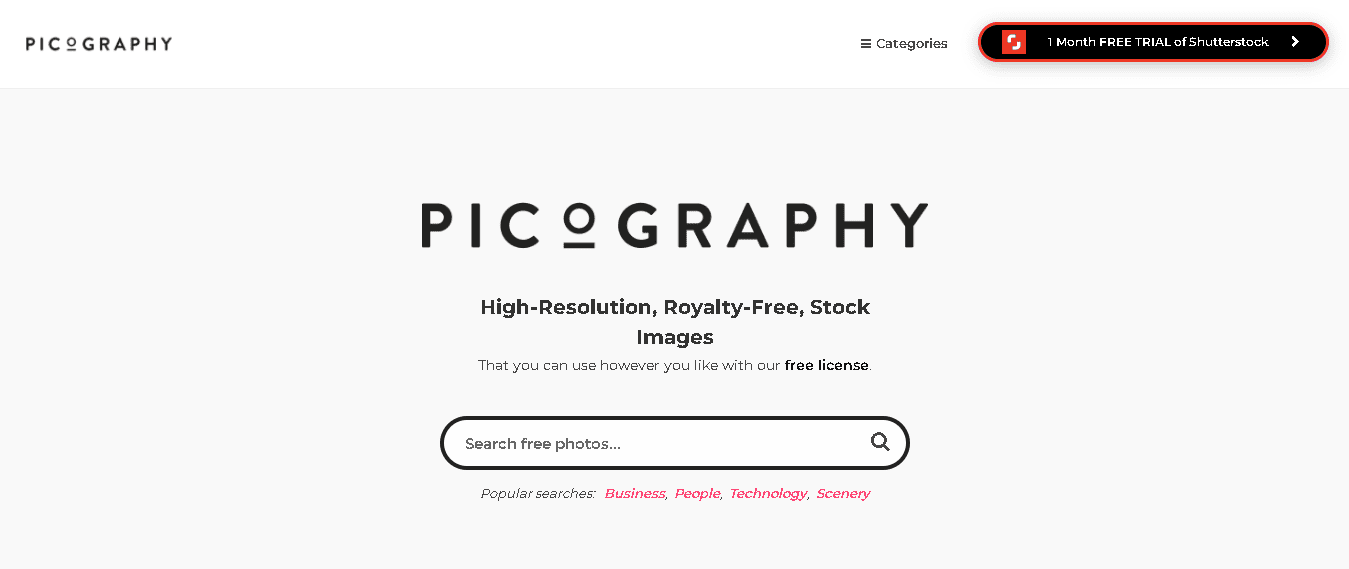 Picography was developed by Kohlmeyer in 1970. Pictography and the name also show a way to use the data with pictures. When pictures, symbols, and icons are whole information what they are given. Pictography donates emoji in digital form. Each picography pictures have a certain number of calculations. Pictographs are also used as pictograms in mathematics concepts.
My Stock Photos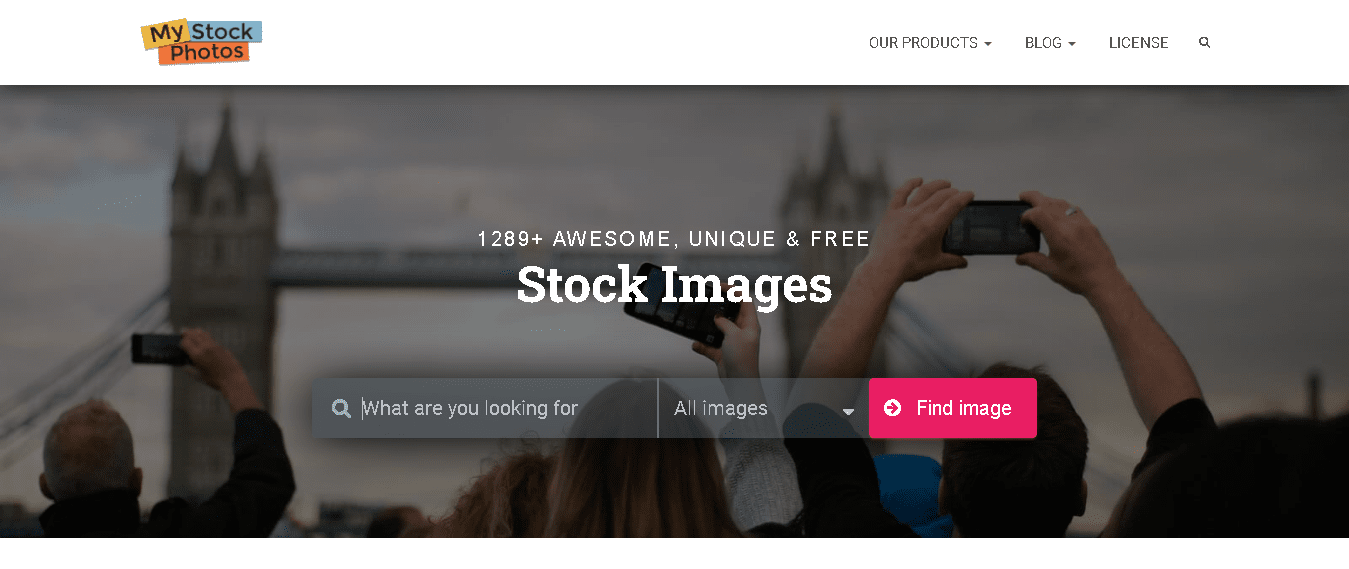 My Stock Photo was founded in 2009, as a leading blog in the Microsoft Stock Photo industry. They appreciate stock photographers in the photography field and lead the stock photo game. It's royalty-free, 129 stock photos, vectors, and illustrations images are put on my stock photos website. Users can easily share selected images on social media also copy any image link for our convenience.
ScatterJar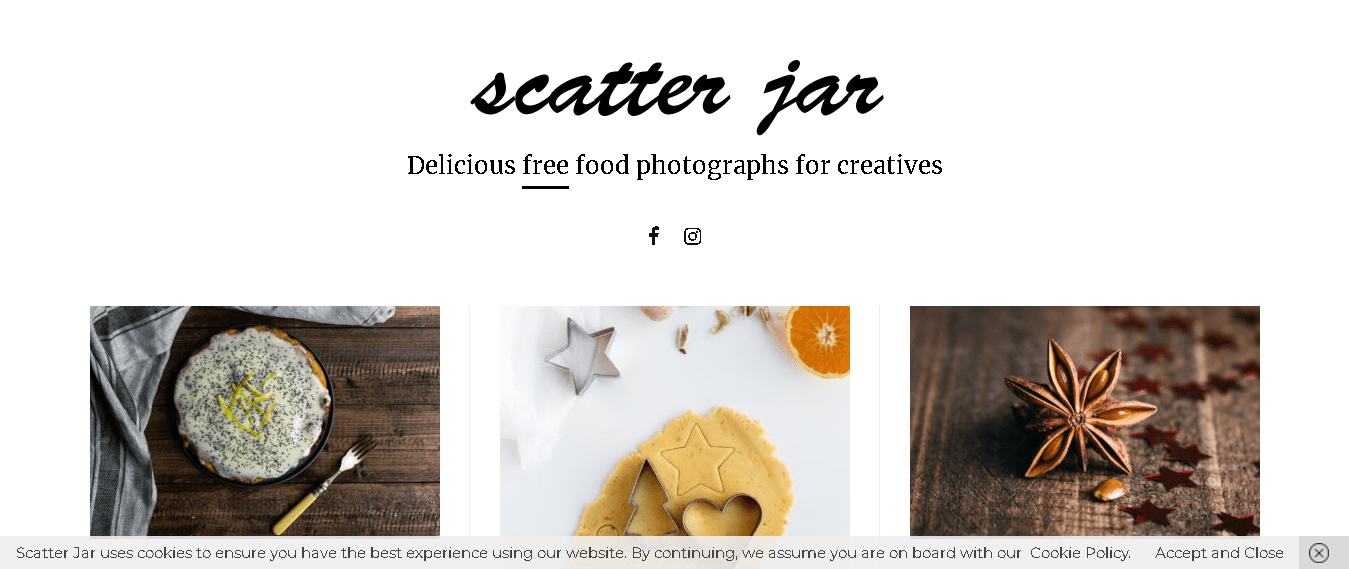 ScatterJar is a free photography tool for personal or commercial use. Mainly high-quality food photos are published on this site. Popular ScatterJar photo categories are drinks, eggs, fruits, healthy food, herbs & spices, kitchenware, street food, sweets, and veggies. Everyone wants food photography for their own use to enhance blogs, posters, e-books, and also social media sites.
Skitter Photo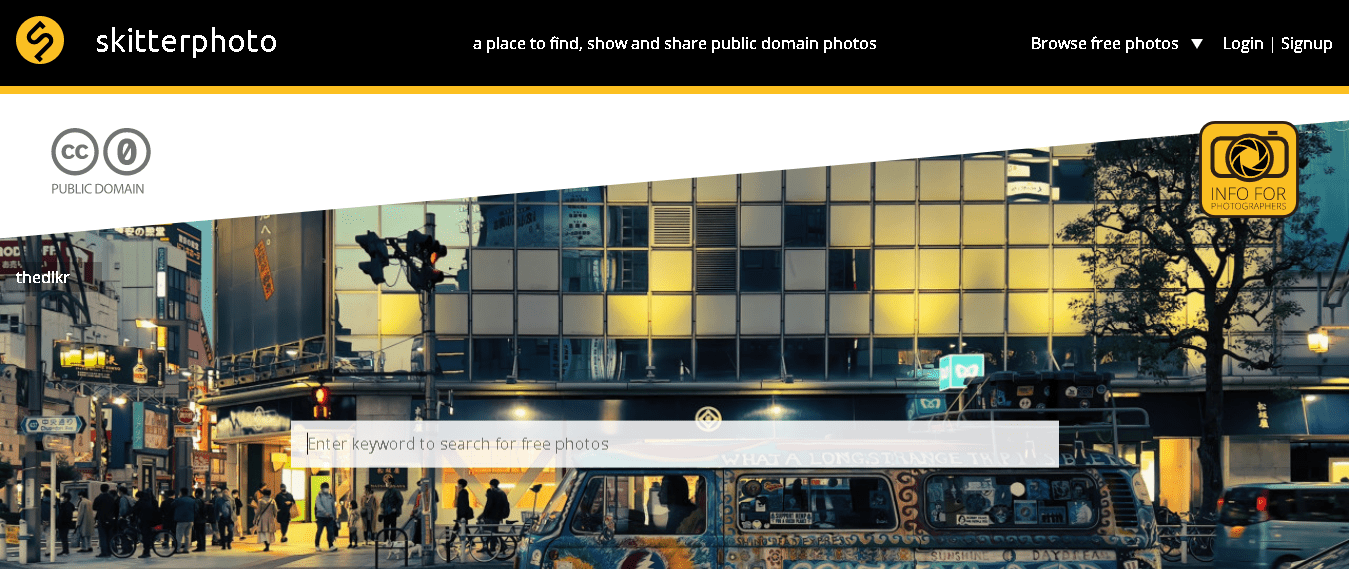 Skitter photo was launched in 2014 by Groningen and Drenthe. Worldwide, Skitter photo is used in all corners, 1.5 billion views & 4th rank. It discovers free photos and personal photography portfolio management. There is no registration and payment requirement for Skitter photos. The public can easily upload their general photography. For example, public domain websites are Pexels, Unsplash, Pixabay, etc.
MMT Stock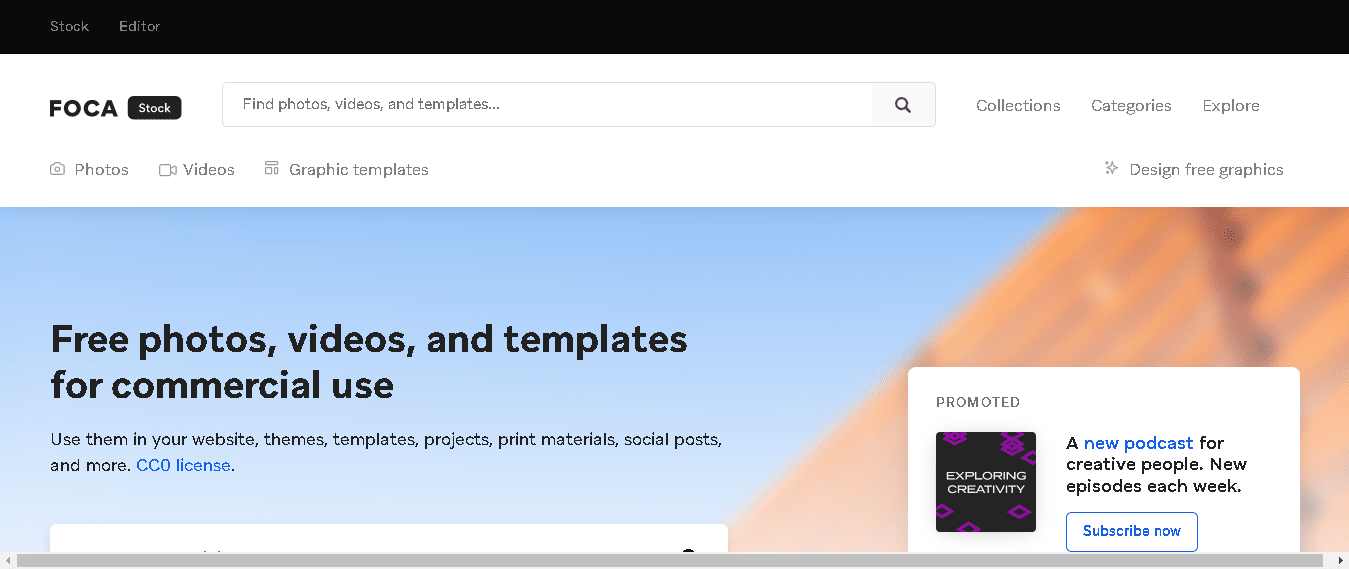 MMT has many licensed free stock images which can be used for commercial use. So, it can be transferred for personal use or commercial purposes.
Super Famous Images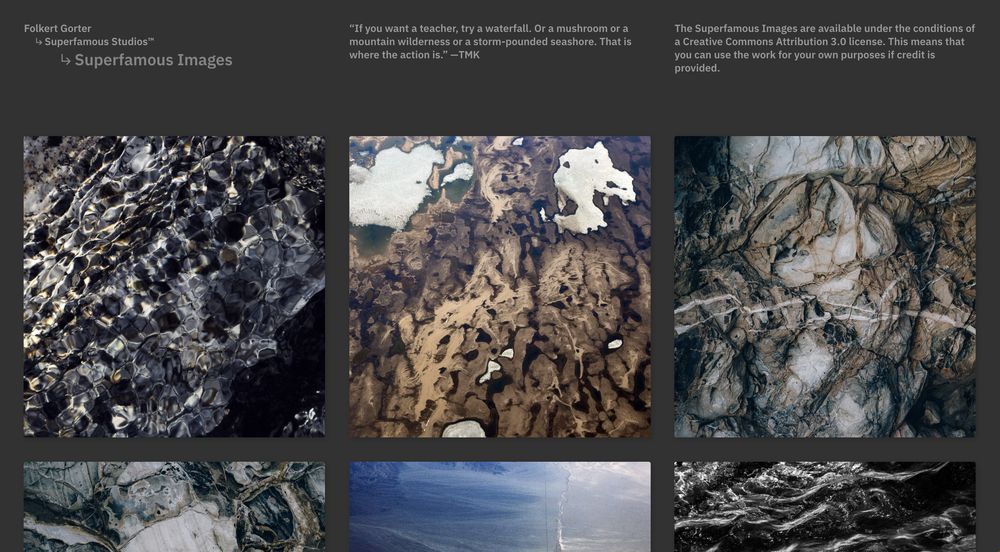 Super Famous Images designed by Folkert Gorter, US. The digital collection of stock images and photo collections of world war lead to public domain images. It has a variety of collections like Nature, environment, earth, and culture. For study and personal purposes, users can allow reuse, redistribution, revision, and a remix of their images. Images used under Creative Commons Attribution 3.0 / CC BY 3.0
StockSnap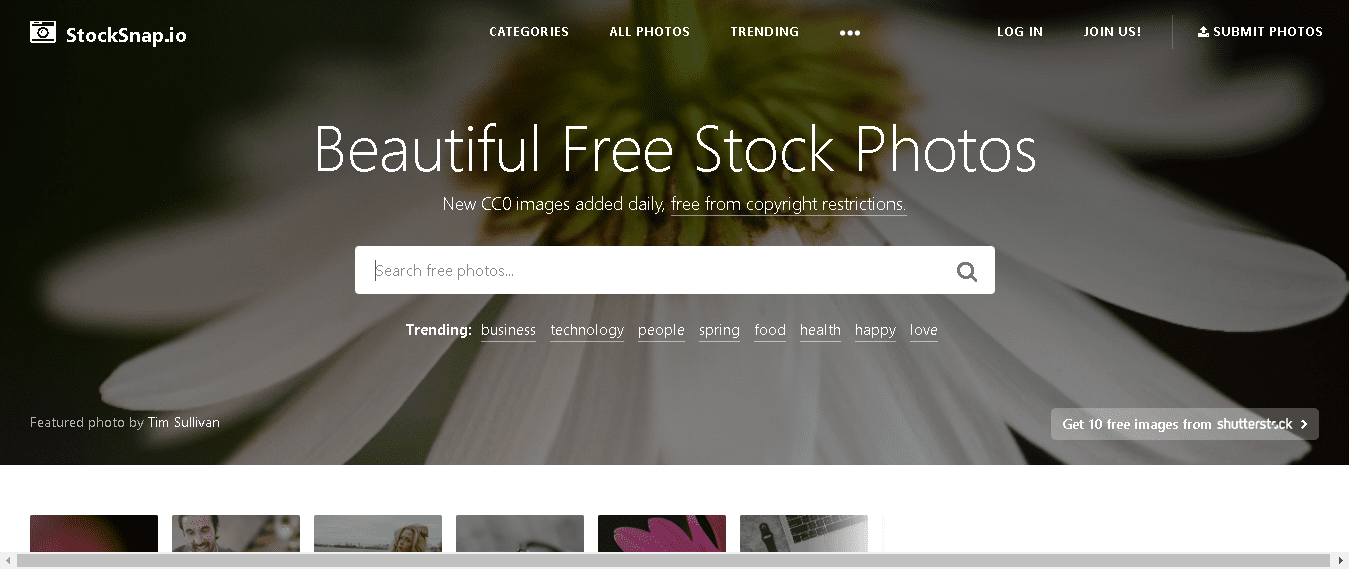 StockSnap is a collection of beautiful free stock photos, CC0 license without attribution, and free from all kinds of copyrights. When the photos are completely free to download, if you want, you can easily edit the images for both commercial and non-commercial projects. Each image is high resolution, in the category-wise arrangement. Users can easily find what they need photography in StockSnap.
Best Stock Photo Free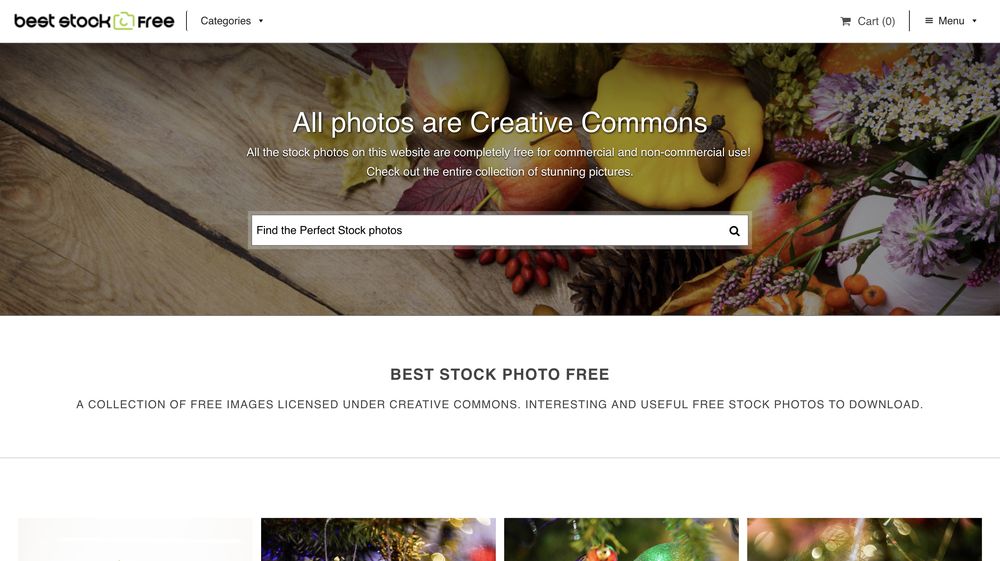 The best websites for free stock photos are Vecteezy, Freepik, Morguefile, Pixabay, Stockvault, Pexels, Picjumbo, Pikwizard, Rawpixel, and Reshot. On these ten websites are high-resolution images and free stock photos.
PikWizard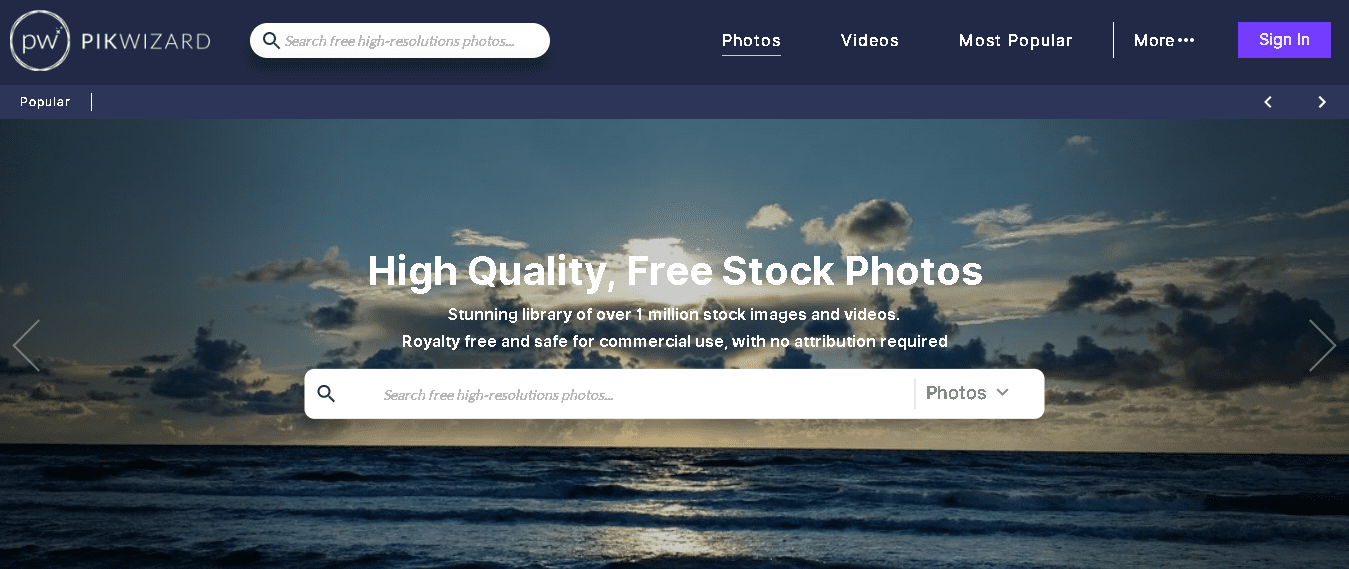 In PikWizard included videos, a blog, a free e-book, an image editor, and a design wizard. PW has 1 million stock images and videos. High-resolution stock photos are royalty-free and can be conveniently used for commercial purposes, no attribution is required. PW Photography has a standard license (Free) or extended license (Paid) type.
The Pattern Library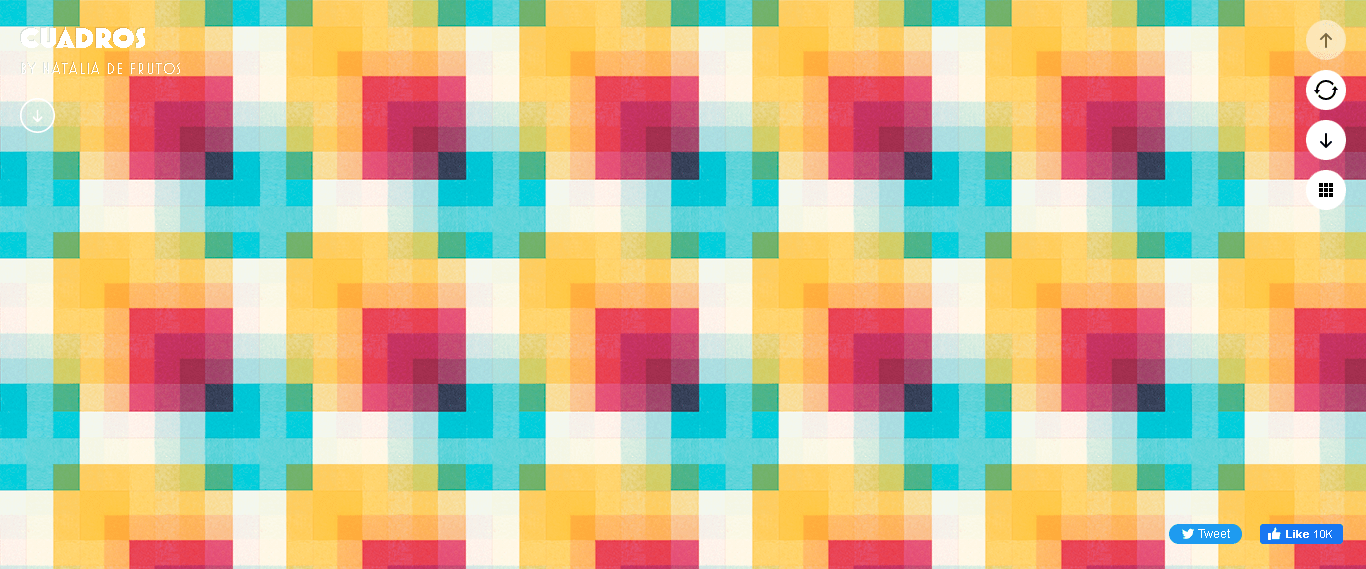 The pattern library is nothing more than a library of user interface patterns that designers use to develop digital products and problems. It contains reusable elements such as colors, icons, and the layout of an app. 
StyledStock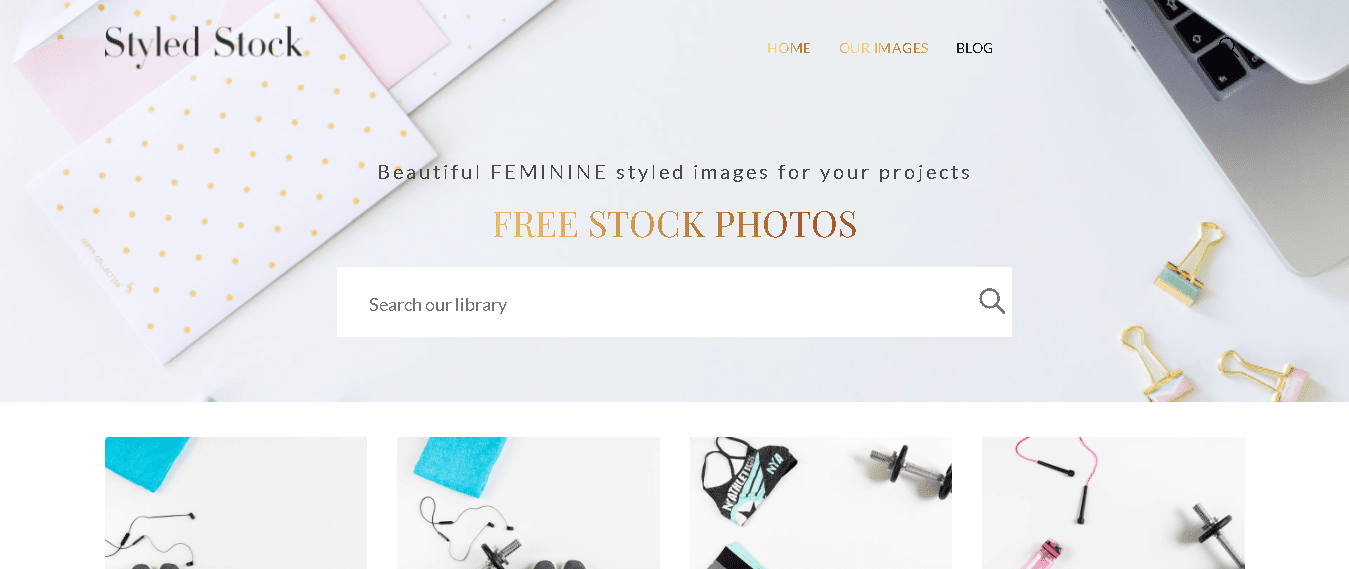 StyledStock is a feminine style photography website where you can get stylish photography for your Blogspot and ads. 
Roven Images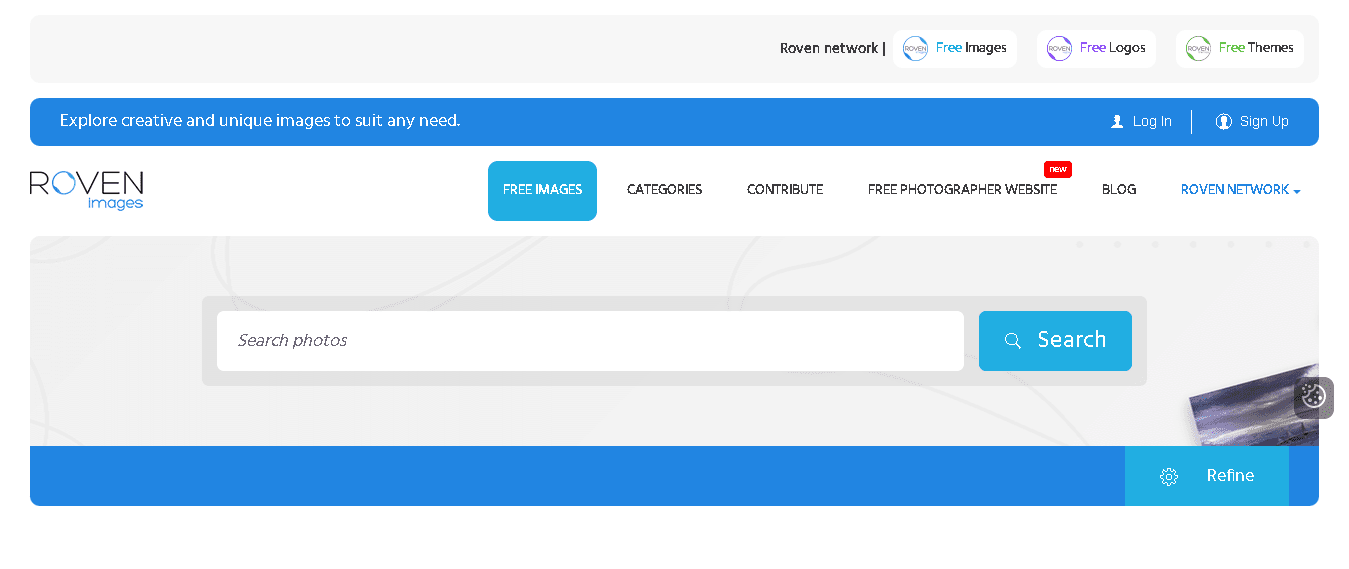 Roven Images has many photographs for all categories of people. You may be a designer, graphics designer, or photographer then you will get images of your choice. Here you will get many photographs for your upcoming projects. 
Bigstock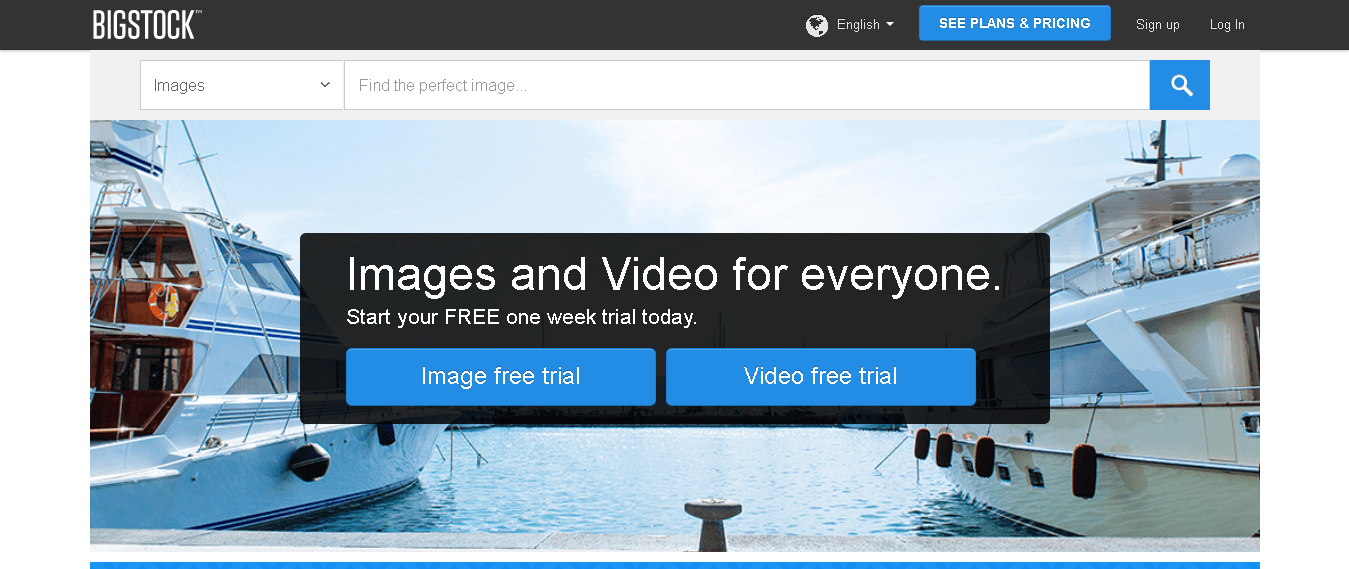 Bigstock from the name you may come to know, has 57 million photos, videos, and vectors for you. The website has royalty-free photos and can be used for all purposes. 
Freepik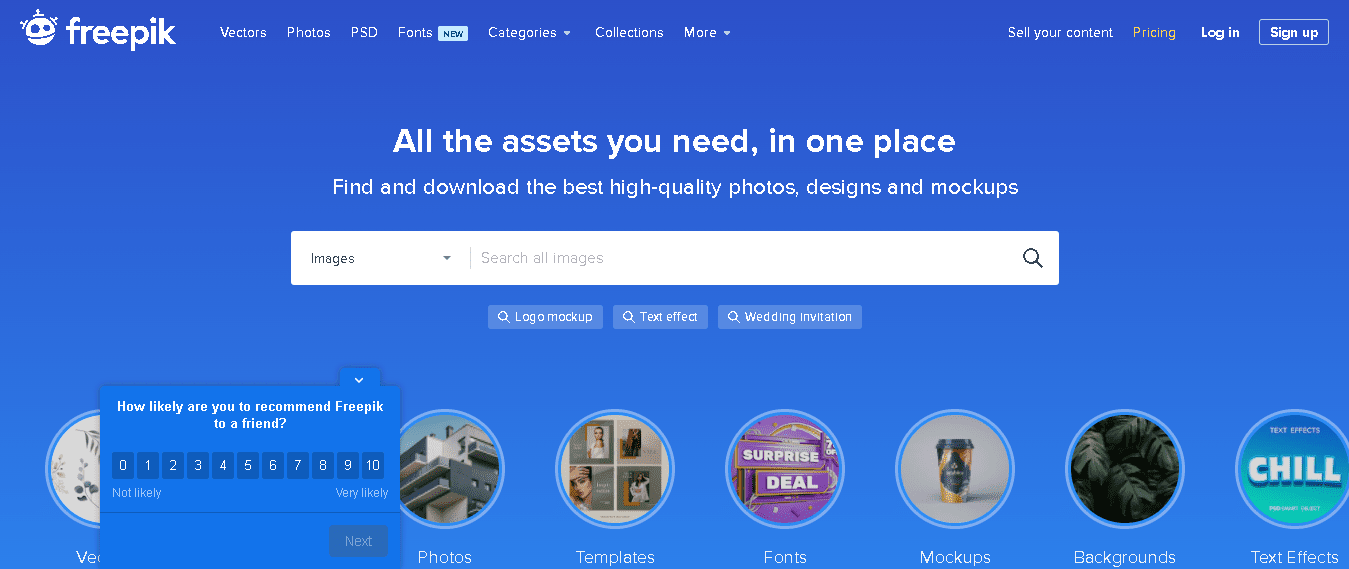 Freepik gives the opportunity to choose free photos, icons, and PSD files.  
SplitShire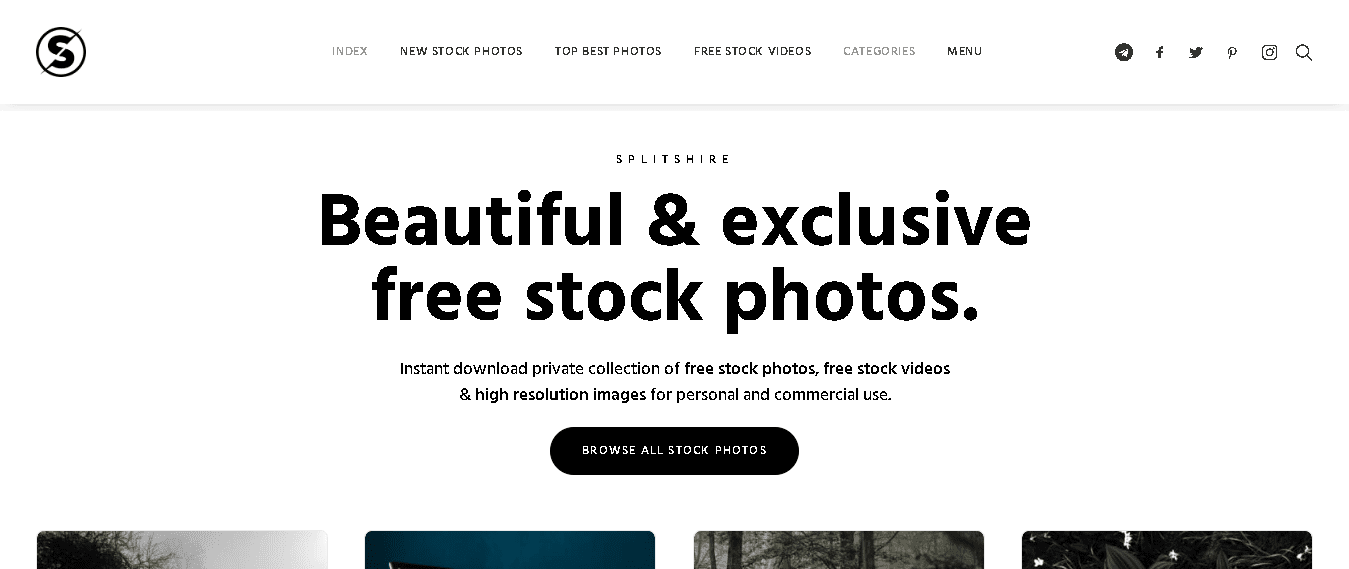 SplitShire is developed by a one-man and has more than 1000 high-resolution images. 
Final Thought
So, this article would help you in exploring more websites where you can get free stock of images. Still, I recommend you to go with premium versions with some websites which may give you additional and trendy images on your hand.