Is there any small business, or even a medium scale business that don't need a website? No right, no matter what type of business you need a website to promote your business. But Thankfulness to Brizy page builder plugin for WordPress, now everyone can build the website of their own.
But cost to build a single website it becoming heftier and it is not much affordable for a new startup. This is where website builder comes into play.
Brizy Page Builder Features:
Brizy isn't just drag-and-drop website builder, you can even export HTML from it. I haven't seen any builder provide raw HTML to download from builder directly!
You don't need to be a full stack developer to use Brizy. It is much simpler than that.
Brizy has two versions :
1. Brizy
2. Brizy Pro
Seems like the most builder, we can make a landing page only. With Brizy we can make not only landing page but make all type of responsive webpage for all your needs.
Brizy Features:
Instead of me saying how good it is, why don't you check it out its features it is as follows. Bear in mind this is simply a free version of Brizy. If you want to check out its features check-in Brizy features.
1. Smart & clutter free
Most page builders are jammed with options which we don't even need. Which make is troublesome, as we lose focus what are we trying to make. Brizy is smart and it shows what we need while editing instead of bombarding us with options all the time.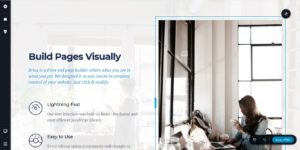 2. Intuitive drag & drop
Just grab and drag elements, columns or rows and place it where you want it to be placed as simple as that. Nothing complicated, even kids can make it as simple as that.
3. Over 150 pre-made blocks
Each and one of the blocks look stunning. It is premade and u can just add it to your page and its ready to use. Here are some of the categories of blocks.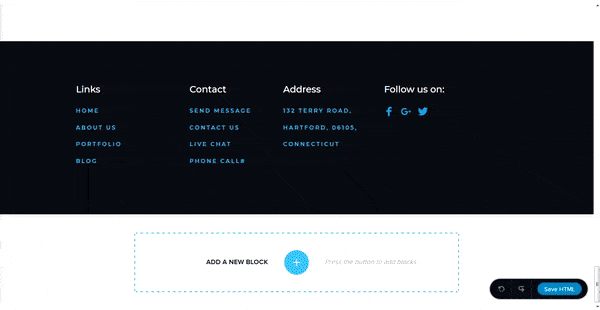 Header, footer, feature, call to action, team, testimony, contact, map, slider, project, device, news, service, pricing, forms, social, gallery. You name it Brizy has all.
4. Global Styling
With Brizy you can have lots of customization. You want a Google font, done! You want to change color customization, done! We haven't even started talking about rest of features. Alignment, padding, and margin all sides.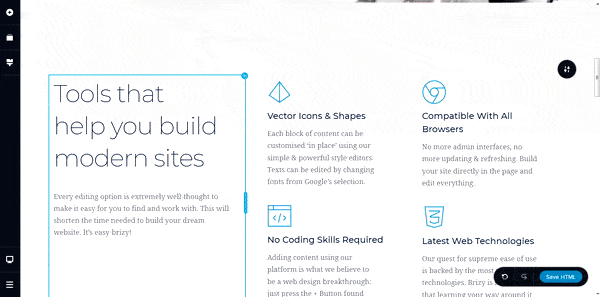 5. Mobile Friendly
You can switch to Mobile View Mode in an instant, just a click away. Each setting you change stays with that mode itself. This gives more control to designers over your page design and optimizes it.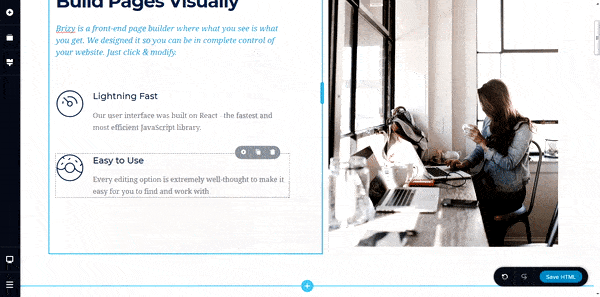 6. Images Edit
Brizy gives more control, comparing to other website builders. This is a huge plus, you have full control over your website images. Upload, focus, zoom and resize all make it seems effortless.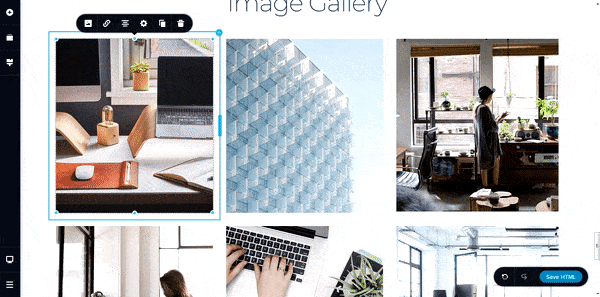 7. Content Adjustments
I was wowed by this fine-tuning of how easy it is to adjust content with just mouse drag, you will be surprised by how easy and intuitive it is. And perfect placement it very welcoming trait.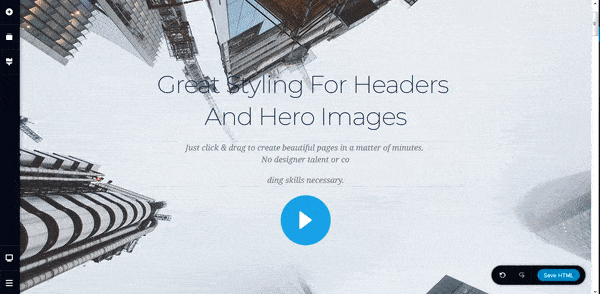 8. Resize columns
It is never been super easy as it is. Just drag how much column space you require and its done.
9. Over 4000 icons included
Both Outline and Glyph version of the icon which meets you all your needs. If you want you can use filtering to sort out icons for a quicker search.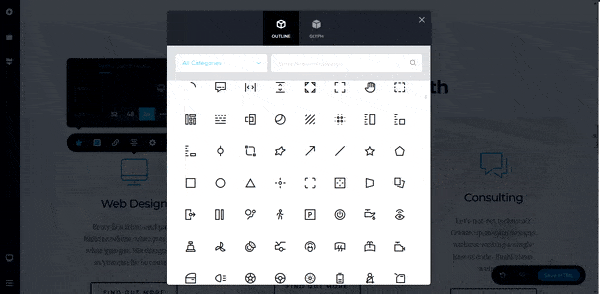 10. Design Elements
I was on cloud nine when I saw design elements. Brizy has lots of elements compared to lots of website builders.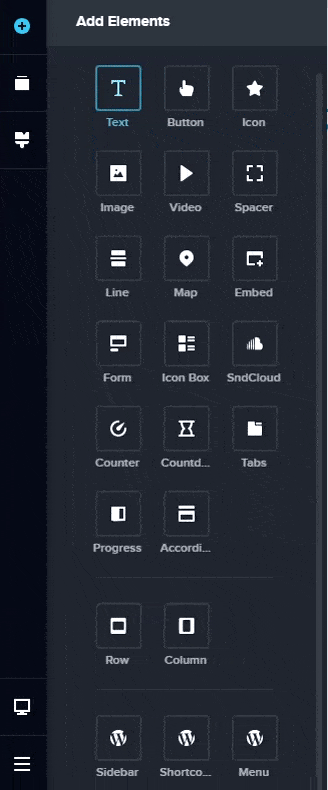 Elements are:
a. Text
b. Button
c. Icon
d. Image
e. Video
f. Spacer
g. Line
h. Maps
i. Embed
j. Form
k. Icon Box
l. SndCloud ( SoundCloud )
m. Counter
n. Countdown
o. Tabs
p. Progress
q. Accordion
r. Row
s. Column
t. Sidebar
u. Shortcut
v. Menu
11. Cloud auto-save
Well, the name gives it away. It has autosave feature so you don't have to worry about your content getting deleted or not saving.
12. Video Backgrounds
You can set the background for your block with YouTube or Vimeo link, also set loop if you need. A good feature to have it around. Not only video you can set image and maps as backgrounds too.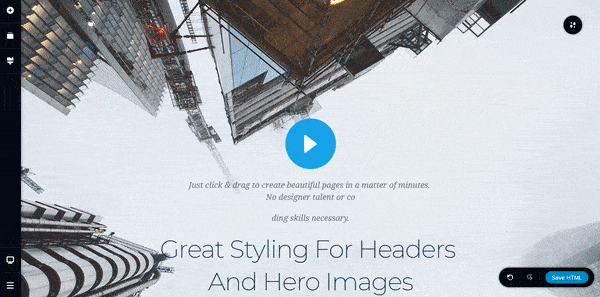 13. Paddings & margins
You can change padding and margin of all the elements, click setting and sidebar will pop up from the right side and show styling. There you can change padding and margin auto on all side or manual each side by side.
14. Reorder blocks
If you need to reorder block it is as easy as drag and drops it in reorder block. No need to worry when you reorder it will not get moved to some other unknown places. You can find Reorder Block just below Add Elements.
Conclusion :
Just like Apple phone, Brizy has lots of small hidden feature when you add those elements you will find out. Small thing matter when you are trying to make a website.
What makes Brizy attractive is that its minimalistic view and more in-depth tweaking functionality. Don't go thinking it has fewer features just because of the minimalistic view, it packs a lots punch. It has lots of features our typical builders ignore.
One of most noteworthy features I came to like is in Video element, in typical builder you can place video element and keep it there. No other customization possible. Buy with Brizy, you can align, resize video, change the cover of the video, you can adjust padding and margin of video in settings, well you can add animation to the video element too. Its a nice touch to it.
SoundCloud link can be added is a great plus to those who love to add music to there website.
Some small things are what matter more in Brizy, like how easy is to make a button and even faster to copy that button and placing it a fun thing to do.
This feature will make joy to all people, you can save the page in as HTML and download in your system in a zip file. You can then use those code anywhere.
Brizy is a new best thing which can happen for WordPress. Not all are proficient in developer skills or design skills. It has lots of features which make even paid website builder to shame.
Look forward to Brizy Pro Article. It has lots of features and you can't miss those once in a lifetime deal.