Tired of using old web hosting services and waiting for new hosting which satisfies you? Here you have a new web hosting service, "HostArmada". HostArmada review – Is this satisfies your hosting needs?. Let's see.
HostArmada is one of the most powerful web hosting services introduced among the many popular hosting services in the market. The difference is that HostArmada is easy to use for both beginners and experts.
The overall functionality is similar to the existing web hosting programs available in the market, but HostArmada offers you a highly personalized package where everything is at your hand. It has many useful features, which is the reason why 2 million users are currently accessing this web hosting.
HostArmada Review
HostArmada was launched in 2019 and offers 99.9% uptime and 24/7 support for 365 days. It is a cloud SSD platform that is gaining popularity due to its features, support, and affordable price. It has a total of 9 data centres around the world where it provides a wonderful experience to its customers.
You can start any kind of website with a reasonable budget, and there is good customer support with live chat. Moreover, HostArmada offers a free SSL certificate and a free domain name.
HostArmada uses SSD (Solid State Drive) cloud storage, an emerging technology in web hosting. This is because SSD uses flash memory that does not heat up when stored, so your data is safe. SSD technology is faster than other traditional storage methods because it reads directly from memory and does not use rotating heads. The data is backed up and consumes less power.
HostArmada's Pros and Cons
Like all web hosting services, HostArmada also has pros and cons on its own. It is healthier if you purchase a web hoster after reviewing its pros and cons. 
Pros
99.9% Uptime Guarantee: HostArmada uses KVM virtualization technology to ensure 99.9% uptime for all websites. It also ensures that no data is lost due to hardware component failure.
Performance: HostArmada is specialized in optimizing your website. Actually, it works on individual websites to improve performance during peak time. The reason is that HostArmada tests the optimization of the website while they are in peak time.
Security & speed: HostArmada gives firewall features in multiple levels which give higher security to your website from hackers. Also, it provides higher speed and the best customer services since it has many centres around the world. 
45- Day Money-Back Guarantee: HostArmada gives you 45 days to evaluate the performance of their hosting service. If you are still not satisfied, you can get your money back without incurring any cancellation charges.
24/7 Support: HostArmada has the best technical support team that responds to your queries within 10 minutes. The support team takes care of any kind of support case and gives detailed and helpful answers. They provide most of the services that the customer needs and the customer can avail the support for website, domain, email, SSH, Free SSL, and cPanel.
Price: HostArmada is available at an affordable price where it offers good services at the lowest price. While compared to other hosting providers, HostArmada alone gives you the free domain for their customers. SSD storage is included in all types of plans.
Cons
LiteSpeed web server: If you need a LiteSpeed webserver then you should go with the Speed Reader plan because LiteSpeed improves your site performance and speed which is popular in the industry. 
Subscriptions: No other plans in HostArmada have monthly subscriptions and this may look odd for the companies who always subscribe for monthly plans.  
Pricing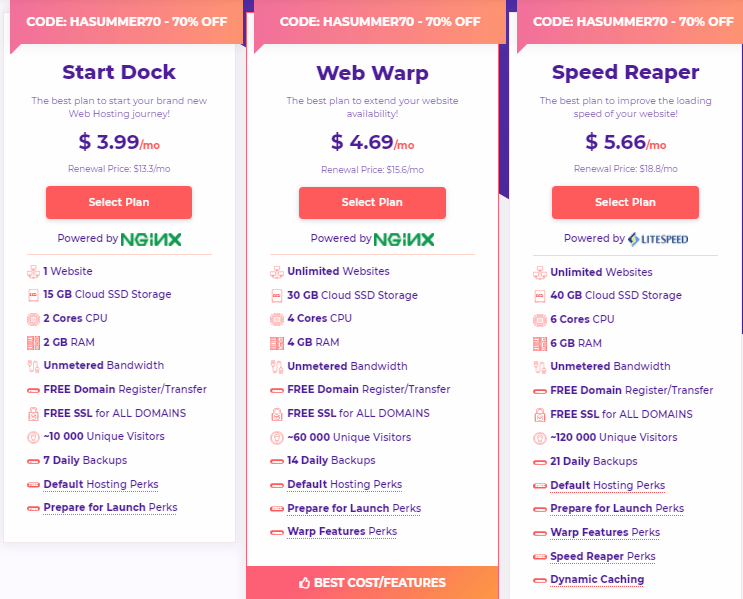 Hosting Plans
The following are the hosting plans provided by HostArmada to their clients. They are,
WordPress hosting

SSD shared hosting on the cloud

SSD VPS hosting on the cloud

Dedicated CPU server Hosting

Opensource Hosting

Development Hosting
All HostArmada plan provides secure and fast cloud SSD hosting packages where SSD technology gives you faster I/O and reduces redundancy than traditional magnetic media. The benefits of using WordPress Hosting plan are,
HostArmada provides a low number of clients than other web hosting service providers.

Using cloud SSD technology for 99% uptime where read and write time will be fast.

Separate technical team for 24*7 days.

SSD cloud storage

cPanel for free

High security
Demonstration
Now we proceed to the demonstration. We will start by exploring the dashboard. The dashboard provides everything you need to host your website. HostArmada provides its customers with a new type of dashboard that includes the entire process of payment, hosting maintenance, ticket creation, and more.  
Dashboard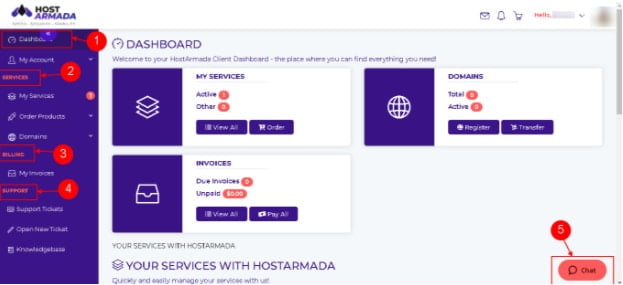 HostArmada's home screen shows the general functions in the dashboard. From here you can get to all the features like My Services, Domains, Invoices, etc. On all pages, you will find a live chat icon that allows you to speak directly with support staff.
My Account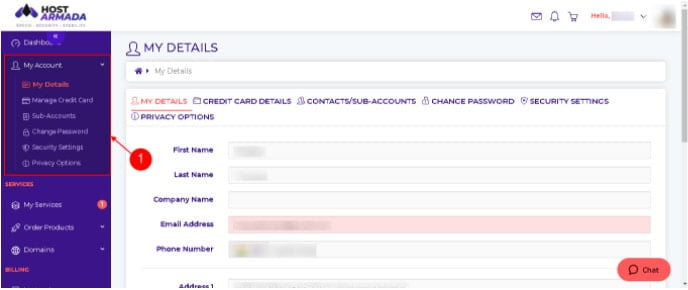 In the My Account section, you will find information about your personal information, credit card details, sub-accounts, password change, security settings and privacy options. On the My Information page, you will need to provide your personal information such as name, email address, phone, and address.
Security Settings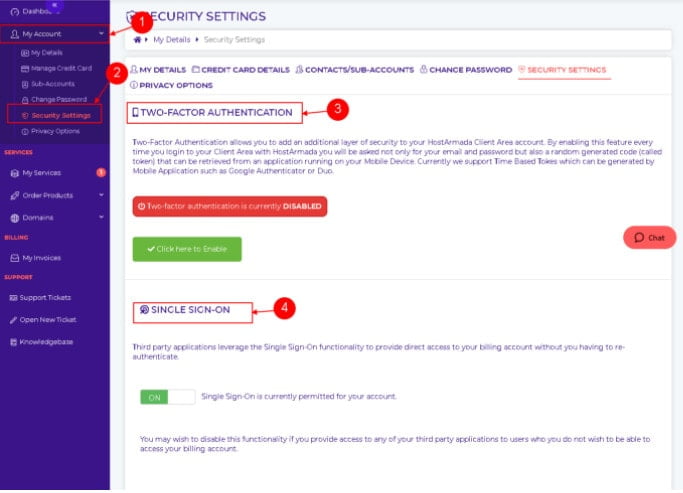 The Security Settings option provides two different security options such as two-factor authentication and single sign-on.
Two-factor authentication – It provides two levels of security to protect your customer area.
Single sign-on – It provides direct access to your billing account without re-authentication.
Privacy option

Here you can ask HostArmada to delete your collected data. You have the right to say so by simply clicking the button.
Also, you can export your personal data from HostArmada by using the option under "Export your information".
My services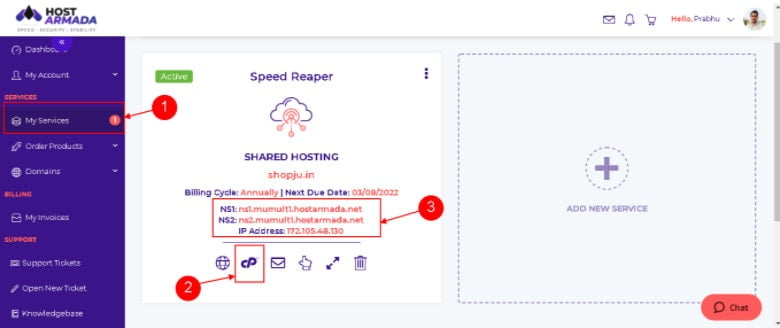 In the My Services section, you will see the services enabled for your domain. You can also add new services to your hosting domain. The link given in the name of ns1, ns2, and the IP address will help in linking your website with this hosting service. You just need to add any link on your website to connect to HostArmada.
From the dashboard, you can go directly to the control panel (cp) by clicking on the control panel icon under the Service Details section. (See the last section)
Order Products
Hosting Services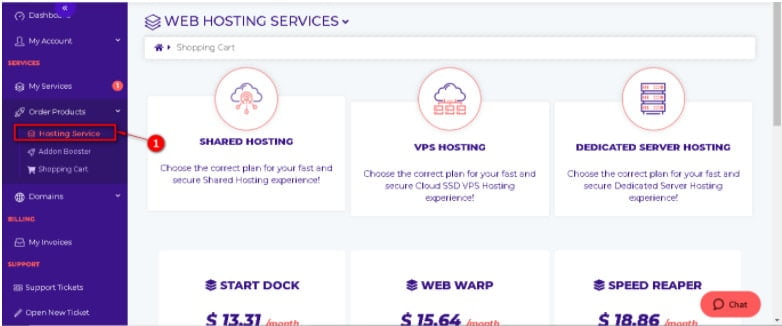 You can afford any web hosting services provided where you can buy through the dashboard itself. You don't need to switch between the screens for payments. As already discussed, there are 3 different hosting services.
Addon Booster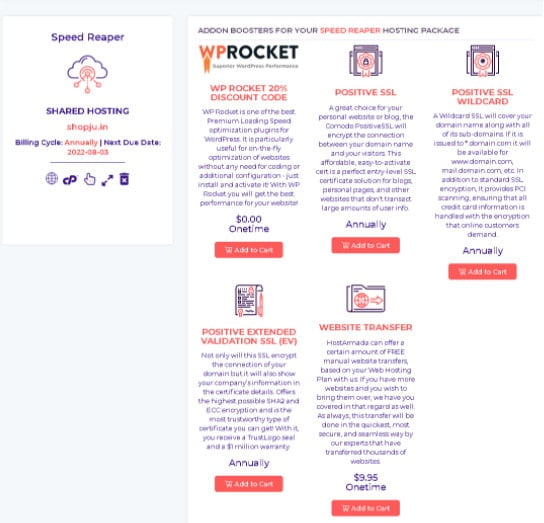 There are many add-ons available for you in the "AddonBooster " section. You can see many boosters along with the price list.
Domains
My Domain
My domain section shows the list of domains registered in the dashboard. It shows the current status of the registered domain.
Register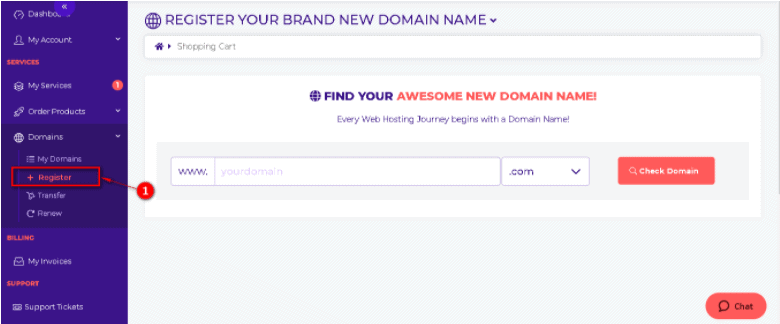 You can now register for a new domain if you need.
Transfer

The transfer section gives you an option to transfer a domain from other hosting services to HostArmada hosting service.
My invoice

The invoice section shows the actual amount to be paid or already paid. This section shows a detailed view of the invoice status whether it is paid or cancelled or refunded.
Support
Support Tickets

If you have any issues with hosting services then you can raise the tickets also you can see the status of the ticket already raised. It gives a clear view of the ticket status.
Open New Ticket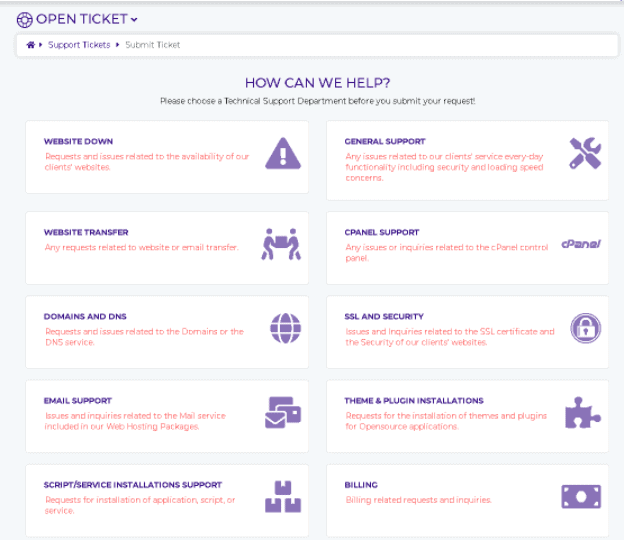 If you are raising a new ticket then the "Open Section" screen will guide you in creating the ticket based on the issue you experienced.
Control Panel

As already mentioned, HostArmada holds a direct link to access the control panel. By clicking on the icon "cP" you can get the control panel in your hand.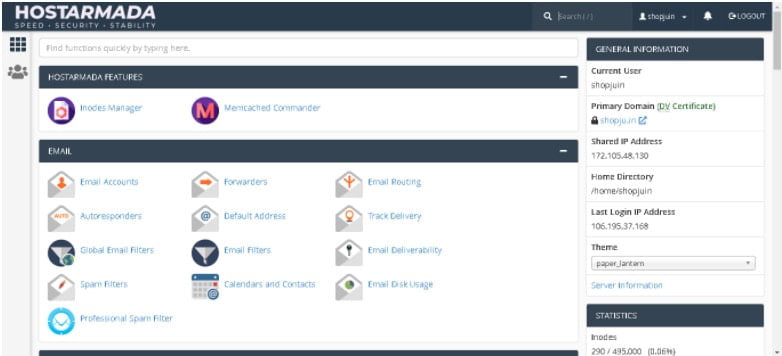 Yes, this is the control panel. This can be accessed with a single click.
WordPress in Control panel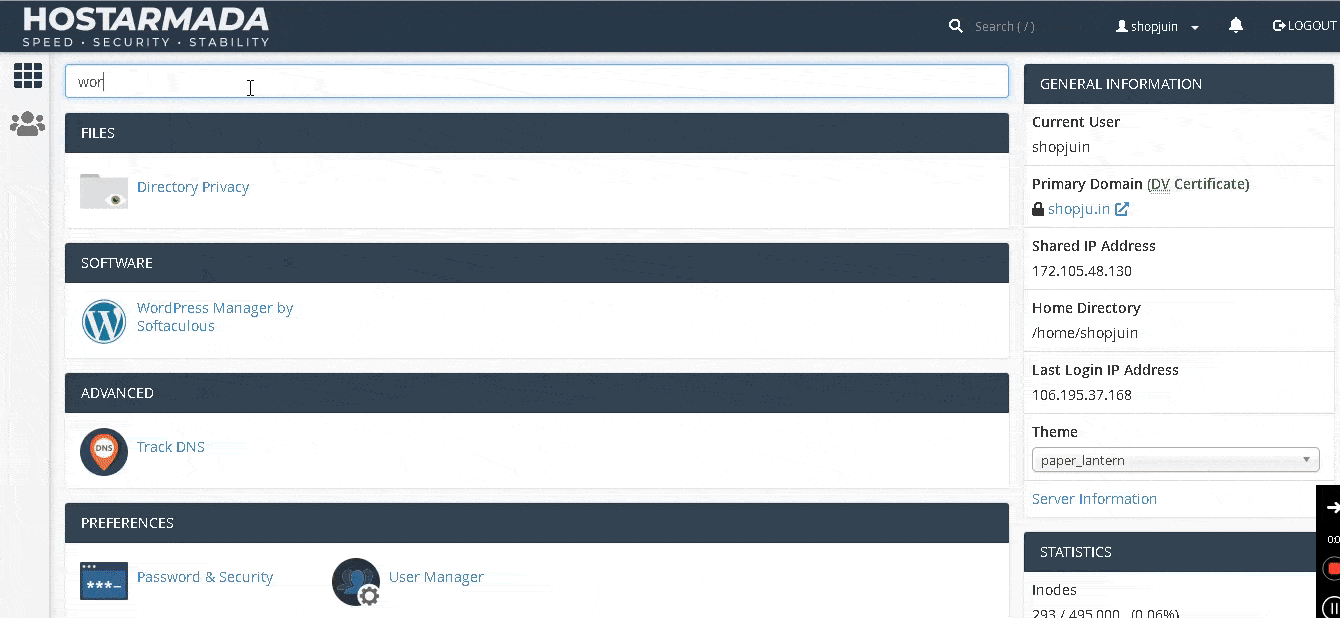 Through the control panel, you can install WordPress also the available themes, etc.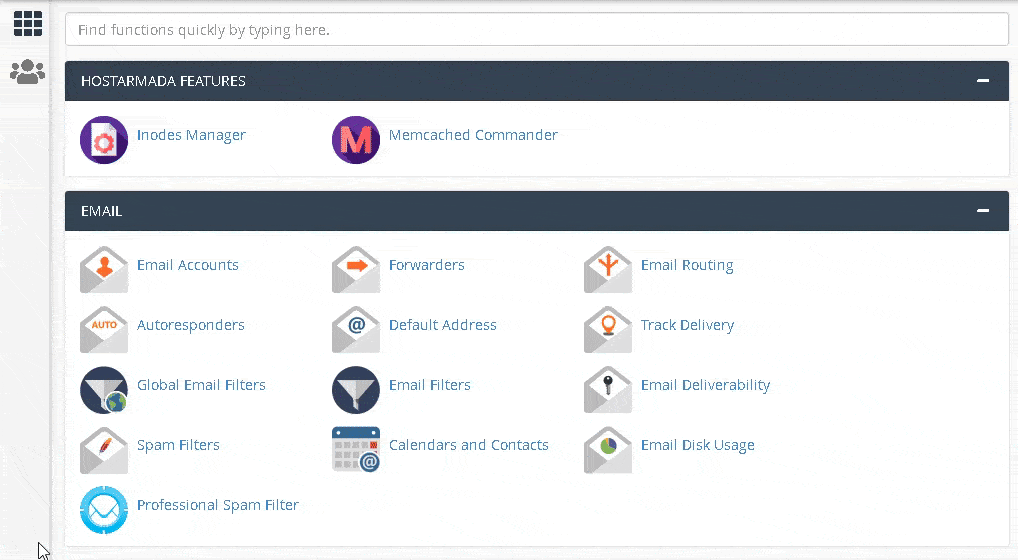 In the "My Service" section, you will need to paste the link or IP address into your website code as mentioned. Once this is done, you can see the file "hostarmada.html" in your folder "public_html". It indicates that the website is correctly linked to the hosting service.
Final Thought
HostArmada is an established web hosting provider that offers its hosting services quickly and securely. It offers web hosting services along with 24*7 support for all 365 days. Compared to other hosting providers, HostArmada offers the services at an affordable price with extensive hosting features like web hosting, free domain, SSD storage, etc. Try HostArmada's hosting service, you will surely like it.
Hope you like our post, HostArmada review. You can follow us on Facebook and Twitter to get the latest updates.
Prabhu Ganesan provides his web development and WordPress services independently. He is the founder of WPBlogX. He is very much involved in WordPress as it becomes second nature for him. You can get in touch with him by visiting his website – WPBlogX.com and you can also find him on Twitter @gprabhucbe.