This is going to be a simple article that will give you a quick but knowledgeable recap of what author boxes are, why we use them, and a review on an amazing plugin that can be beneficial to you. So, considering this, let's not waste any more time and get right into it. 
It's actually quite simple. When you scroll to the bottom of a blog post, you have probably seen a box with some information about the author. That is basically it. It is biographical information mostly at the end of a blog post. This way, the readers can get a firm idea of who you are and get to know a little more about you. 
It gives you an opportunity to enhance the credibility and gain authenticity for your WordPress site. By not adding an author box, your page is simply not complete. How can you achieve this in a simple way where coding is not involved? With a plugin, of course!
Simple Author Box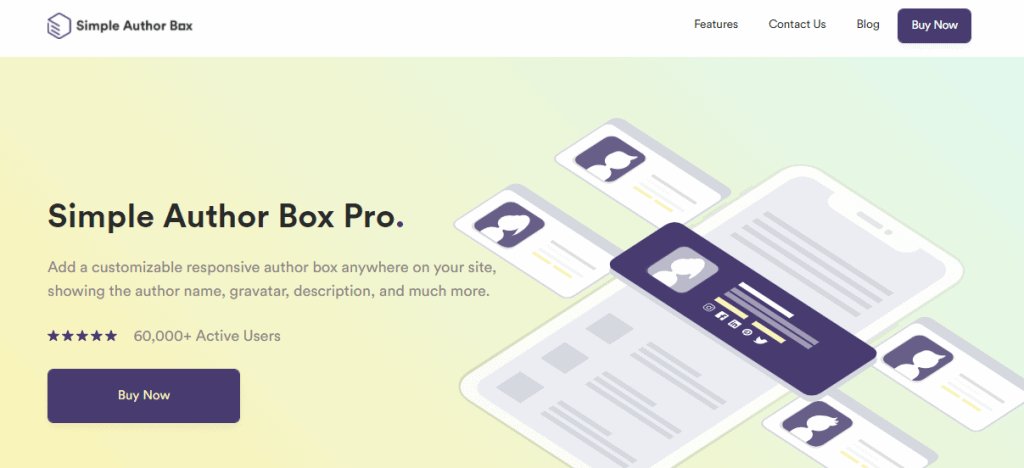 Simple Author Box is an amazing plugin that gives you the ability to add an author box anywhere on your site. It has quite many remarkable features, such as:
Over 50 options that will help you make your author box fit in with your site. There are templates that can do the job for you and make it stand out.

You can use any font type or size, whichever suits you best.

When hosting a

guest author

, you can simply assign the post to them, which will make your work ethics a lot easier. 

As we mentioned above, you can easily add multiple authors, giving credit to everyone. (In the case where you don't hand out proper appreciation to the author, you can easily create distress, making them automatically less interested in the blog posts they make.)

With the Gutenberg block, you can easily edit any author box

Links in the author boxes can open in new tabs or have the nofollow link attribute

Gain full control over how your box looks like

Promote your best authors and their social media

Simple Author Box plugin has over 60,000+ users. Be one of them! It is rated with 5 stars, which lets you know that the plugin is legitimate. It has a 7-day money-back guarantee and its yearly annual plan a starting price of $39 a year. For more details about the special prices and details, be sure to check it out. 
Conclusion 
As we gave a quick run-down about what author boxes are, we can clearly see the importance they hold. Just imagine you working your brains out and gaining no recognition about your work. Use author boxes and avoid that from happening.
Hope you like our post, Simple Author Box Review. You can follow us on Facebook and Twitter to get the latest updates.

Prabhu Ganesan provides his web development and WordPress services independently. He is the founder of WPBlogX. He is very much involved in WordPress as it becomes second nature for him. You can get in touch with him by visiting his website – WPBlogX.com and you can also find him on Twitter @gprabhucbe.