Here I listed the best WordPress Plugins nobody told you about
. Each of those plugins is used by thousands of user. We should first need to know the terms what is WordPress and WordPress plugins. 
The 
WordPress is a free online website creation tool and you can create a variety of websites and blogs with WordPress. It is an excellent
open source
content management system(CMS) in the world.
A plugin is a piece of software that contains a group of functions. You can install them on your WordPress dashboard. The WordPress repository has thousands of free plugins you can install those plugins at any time with a simple one click. 
The WordPress 
plugins are written in PHP language.
List Of Best WordPress Plugins Nobody Told You About
WordPress includes different types of plugins to enhance its experience. Each plugin provides you different functionalists and features. Here I listed few best WordPress plugins which will help you in many ways.
WordPress security plugins provide you different vulnerable functions. So that you could have fast and safe accessing of WP websites. The security plugins protect our websites from
being hacked
. And also makes them protected from the attack of various malware.
Here, we are providing you some of the security plugins that will help you to protect from hacking. 
WP-SpamShield is an AntiSpam protective WP plugin. This enables you to remain protected from various online spams. 
This plugin protects you from comment spam, contact form spam, registration spam, trackback spam, Pingback spam, and every other type of WordPress spam
. 
It provides two layers of spam blocking to your site. That is JavaScript/ Cookies anti-spam layer and algorithmic anti-spam layer. 
This plugin doesn't create inconvenience to your site visitors by asking type CAPTCHAs, challenging questions
.
This plugin works in the background of your website like a firewall. This ensures the security of your website from the ongoing online spams.
WP-SpamShield works by blocking the spam at the front door of your website. And does not allow it to enter inside the WordPress databases.
This Plugin enables you to track various users activity of the website by following them.
It is a very lightweight plugin. This provides you easy and fast accessibility of your site. And too without affecting the working and performance of the admin of the website.
The Active log plugin enables you to remain always in touch by sending notifications through email to admin
.
Content Management Plugins
As the name indicates, those plugins
are designed
and developed to manage the content of your websites in an innovative way
. 
Popup maker is the plugin which enables you to create various popup messages. You can create various popup messages from different themes and positions.  
PopUp maker is free plugins which are
extremely
versatile and flexible.
Elementor Page builder is a content management plugin.
This plugin provides you high-end page designs along with advanced capabilities which you ever had before
.
It is a lighter and faster plugin tool for WP websites.
This provides you instant drag and drop, instant live edit, instant page load facilities to the users
.
It also offers you a huge template library from where you can
easily
select the desired models which are necessary for you
.
Optimization plugins of a WordPress site enable you to
quickly
optimize your website and speed up your site for users and search engines. 
Autoptimize is a fantastic plugin of WordPress websites which lets you the easy accessing
. It works by aggregating, minifying and caching the scripts and styles sheets of your site.
Moreover, it also enables you to inject CSS in the header of pages by default.
And move the Java scripts to the footer
automatically
which helps your site main content loads faster
. It lightens up your website by minifying the HTML code.
As the name indicates, Optimize Images Resizing WP plugin is an amazing plugin which helps you in resizing your images
easily
. And this plugin lightens your website and enables it for fast accessing. 
Now your site pages load faster. Hence your site ranking will improve on search engines like Google and Yahoo. 
Google gives more preference to fast loading sites into the first-page ranking.
Building a website is a time-consuming job. If you want to reduce the timing for each task you must need tools and plugins. I list few plugins that will help you to finish your task soon.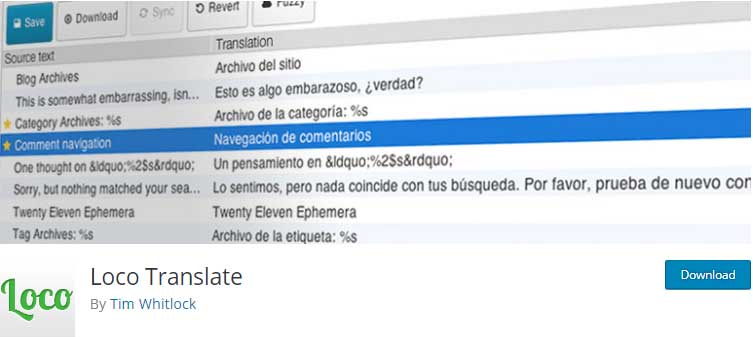 Loco Translate is a good plugin you can use this to translate plugins and themes on the plugin settings dashboard
. 
You can translate any text from this plugin dashboard. This plugin allows you to update language files in your theme or plugin.
This is the simple plugin you can create child themes
easily
on any theme with a single click. You can't change CSS code on the original theme files. If the WordPress theme files
are updated
your updates will
be destroyed
.  
I recommend you to use Child themes whenever you need theme file modification.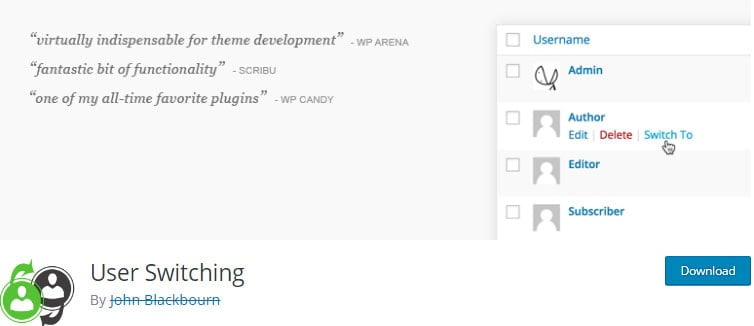 User Switching plugin enables you to swap between the user accounts in WordPress website in a single click
. 
This is a wonderful tool for the administrators. And this needs to have switch into many accounts during the developmental process. 
You should need social media plugins that help your site visitors to share your content. As a result, you will get free traffic from social media. Here I will share best social media plugins for your WP site.
As the name indicates, better click to Tweet is enabled you to create various tweetable content for your readers
. It does not include any tough or hard-coding content. Instead, it includes a simple shortcode, You can select a text that is Tweetable by the user. 
This WordPress Plugin enables you to get an enough amount of traffic to your site by using social media.
More than eighty thousand people installed this plugin. Admin can customize the title, description, and the image of the post for better sharing.
It is a perfect tool which gives you to share, auto-post, re-publishes, re-post, and schedule your blogs on various social media websites
. 
This plugin shares your post or pages
automatically
at the best time which helps you to drive more traffic from social media sites.
WordPress is the best well-known content management system in the World. More than 27.5% of worlds websites
are managed by
WordPress. The WordPress plugins help you to add extra features and functionality to your WP site.
I hope this article helped you to learn more about best WordPress plugins you've Never Heard before
. Each plugin adds different functionality to your website. Finally, install the plugin if you need a special function for your website. Otherwise, uninstall the unwanted plugins. Because if you have more plugins it will take memory and also affects the loading speed of your site. 
If you have any questions, leave a comment below.