E-commerce is the best business in the world if you have a good product and a great website to sell it. The market of e-commerce is booming and many new people are entering the industry daily. The reason why they are entering it is because of the ease with which they can make their own business online with an e-commerce website.
There are plenty of e-commerce plugins that can make the work of an e-commerce website easier. Check out our list of the best 9 WordPress e-commerce plugins that are specifically designed to create a beautiful online store with ease. 
E-Commerce Plugins
E-Commerce plugins help you build an online store for selling physical or digital products. You can sell multiple products at once from different vendors, manage inventory, and create payment methods. They can increase sales, make you money, and help you with running a business in a more efficient manner.
E-commerce plugins that can help you build an online store in minutes. These WordPress e-commerce plugins make it easy to create a fully functional e-commerce site with an online storefront and a shopping cart. The e-commerce plugins featured here are best known for their ease of use and ability to customize.
Some are free, some are premium, but each one helps you sell in a way that is suitable for your business. They can be used to make an online store, but they can also be used to create a full-fledged website without having to learn or code. 
Best WordPress ECommerce Plugins
WooCommerce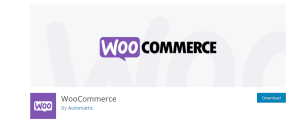 WooCommerce is the leading e-commerce plugin for WordPress and is completely free to use. It's easy to set up, and even easier to use. It allows you to add products to your site easily and quickly. It helps you to sell products by giving us a lot of tools like the ability to add a blog post to our product, the ability to add images to your products, and many other things.
This plugin also has a lot of other features like creating an online shop, a wishlist, and more. You can sell anything on WooCommerce including clothes, books, food, gadgets, electronics, and even real estate. With its easy-to-use interface and a lot of add-ons, WooCommerce Plugin is able to turn your WordPress website into an e-commerce website.
It works like any other WordPress plugin. You can install it on your website, and then add products. You can add products by uploading them to the website. This plugin allows you to customize the look of your website and add widgets. It also has built-in features such as categories and tags. 
It has a built-in payment system and an admin panel for your store. You can add products, customer information, shipping methods, and even integrate other plugins. 
Easy Digital Downloads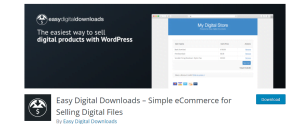 An easy digital downloads plugin helps you to create a digital download site on your website. You can use this plugin to create your own website or sell digital downloads. The Easy Digital Downloads plugin is designed to make it easier for users to download products onto their website. Products are given their own individual pages on the website where they can be downloaded from.
A user can be directed to this page by a link on the homepage of the website.  The Easy Digital Downloads plugin allows you to create a store on your website with multiple products. You can easily add products like books, videos, apps, etc., and even let customers buy them directly from your site. 
This plugin is easy to use and really helps you to sell your products quickly and easily! Once you install the plugin, you can set up your store easily and have a professional-looking store in just a few minutes. It is a free plugin that makes it easy to create a downloadable file on your site. In addition, it integrates seamlessly with your blog and helps you increase traffic. 
Easy Digital Downloads Plugin allows you to create a downloadable file, such as an ebook or an audio file. This plugin is simple and easy to use. It has a drag-and-drop interface, so you don't have to edit any code.
Ecwid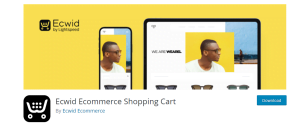 An ecwid plugin is a way of connecting an e-commerce website with an ecwid platform. It enables a store owner to integrate their website with ecwid, allowing them to display their products on ecwid's search results page. This is an e-commerce web platform for creating online stores, which can be managed by users who don't have any technical knowledge of programming.
It provides all features necessary to create a fully functional online store. Ecwid helps to add our products to their catalog and to enable buyers to purchase them. You can list all of your products and also sell them. And you can also add some additional information such as reviews or ratings, special offers, etc. 
This plugin will help you to manage your ecwid store from your website or from anywhere on the internet. You can also add products, categories, descriptions, tags, images, etc. from your website and sync them automatically to your ecwid store.
The plugin allows importing products from different websites, for example, Amazon, eBay, Etsy, and others. It also allows displaying different prices, sizes, colors, etc. for different types of products, such as books, cars, electronics, etc.
WP Simple Pay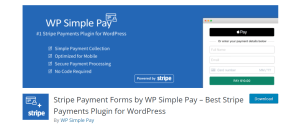 WP Simple Pay is a payment gateway plugin for WordPress websites that helps you collect payments from your customers on WooCommerce. It's free, and you don't need any programming knowledge to use it. A WP Simple Pay plugin helps your customers pay for their purchases.
WP Simple Pay plugin allows WordPress users to offer a simple checkout experience without leaving the site. It is really easy to set up and customize.  This plugin allows you to add subscription options and automatically create payment information for different accounts or subscriptions.
This will give you an easy way to set up subscriptions, and allows you to customize the process of creating payment information. You can create an unlimited number of payment methods, even multiple ones for each order. You can choose from different payment gateways, including Stripe, and PayPal. It has many useful features like SSL encryption, PayPal support, Google checkout integration, and more. It has a nice user interface and it is compatible with the WordPress REST API.
BigCommerce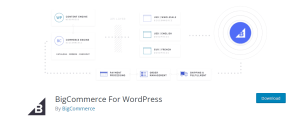 A BigCommerce is a special WordPress eCommerce plugin that runs inside the store on your site and helps to control various aspects of your store, such as payment, shipping, inventory, order status, customer information, etc. It is a popular e-commerce plugin that allows customers to buy items from you directly from your website, which is very convenient for you. It's free to download and easy to use.  
The BigCommerce WordPress plugin allows you to manage products in WordPress easily. The plugin provides a very powerful interface that can be used to create new products, edit existing ones or add new images, descriptions, and categories for all your products.
This plugin allows users to create e-commerce websites in minutes. You can also manage all of your orders, customer accounts, products, and inventory with the plugin. This plugin allows to configure pricing settings for each of their products, including minimum prices, and set their own tax rates.
The best part of this plugin is that it allows using WordPress to create a shopping cart. This plugin has the most features because it also allows us to sell our products and set up payment gateways, shipping methods, coupons, and discounts.
WP Store Locator

The WP Store Locator WordPress plugin helps you create a store locator for your online business. The WP Store Locator plugin for WordPress lets users search for products on your website in real-time through Google Maps. You can provide directions from anywhere in the world, and let users see the location of businesses near them in a convenient way.
You can even show their ratings on your website. A WP store locator plugin will be very useful for any business or website. It will show the exact location of the store on the map. A WP store locator plugin helps website visitors find your business. It lets them enter their address and it automatically searches for businesses that match it. You don't need to manually enter any information, it does all the work for you.  
This is a free plugin that shows a map with all the stores you are in on it. People can click on the marker and they will be directed to the store's website or location. It also has an options page that helps you configure the different parts of the plugin like map, categories, location search box, and more.
Wholesale Suite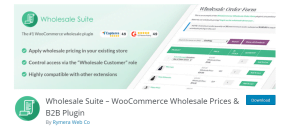 The wholesale suite of WordPress plugins is designed to help wholesale companies to sell their products. The wholesale suite plugin is for businesses that need to manage their inventory of products, from managing orders to tracking stock levels. 
A wholesale suite is a set of products that work together. For example, if we have three plugins, a plugin that allows you to create a shop, a plugin that helps you display all the products on your site, and a plugin that helps you add categories for each product, that's called a wholesale suite.
This plugin allows you to import data from other websites and create custom posts on your site. It also has many different widgets for displaying the information that we want to share with our visitors. It's easy to use and affordable to purchase.
A wholesale suite plugin allows you to sell products to multiple retailers at one time. The plugin also includes an affiliate program, which allows you to earn commissions from each sale of these packages. The core features include a shopping cart, email management, inventory management, reports, a blog, and a customer relationship management system.
SearchWP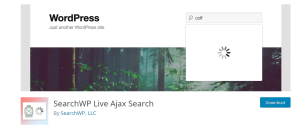 SearchWP Plugin lets you build an easy search engine for your WordPress website. Just type in the search box on any page of your site and it's done. SearchWP is a WordPress plugin that helps you find anything on your website using keywords or tags.  It is a free plugin that helps users of WordPress to search the whole database from a single page instead of going to each page one by one.
This allows visitors to find exactly what they are looking for on your site. SearchWP is also fully customizable. This plugin is very easy to use and is great for beginners.  It allows you to search for specific topics on Google, Yahoo, and Bing. It is a complete tool to search and filter content in WordPress, even when you are not logged in.
You can install it and use it to search for any post or page, and you can add tags, categories, and custom fields. This plugin allows you to add search boxes on any page of your website. It allows you to search your site for any text or phrase, and return all the posts or pages containing that text. You can also use the plugin to display a list of the most popular posts.
WordPress Simple Shopping Cart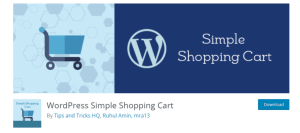 WordPress Simple Shopping Cart is an easy-to-use, feature-rich e-commerce plugin for WordPress. The WordPress Simple Shopping Cart Plugin lets you create an online store or catalog using a simple drag-and-drop interface. The WordPress simple shopping cart plugin is an easy-to-use plugin that makes it possible for users to add and delete products from their shopping cart. You can download the WordPress simple shopping cart plugin from the WordPress Plugin Directory. 
This plugin allows website owners to add and manage their online stores through the use of a shopping cart-style interface. WordPress Shopping Cart makes it easy for visitors to add items to their shopping cart and then go through checkout. This plugin also comes with built-in payment options such as PayPal, Google Checkout, and Amazon Payments.
 

Conclusion
When selecting an e-commerce plugin, it is important to consider the following: Is there a trial version available? What are the costs? What's included? Does it have a great support team? Do they have good documentation? 
If you're looking for an e-commerce solution, you'll find some pretty good options available for WordPress. Many of them are free. Others cost a few dollars. They offer various features, so make sure you check out these 9 plugins to help you with your e-commerce business.
Hope you find this article useful if you are looking for an e-commerce plugin to create a great website for your business. If you have any queries or suggestions please feel free to comment.