In recent years, gamification has become an important strategy. It's considered a great technique to boost engagement in rather uninteresting tasks or experiences. Though this may sound like a highly technical method, thanks to the WordPress open-source community, you can use ready-made gamification plugins to make your platform better than ever.
With the help of gamification, you can encourage your audience to invest more time in your website and keep coming back for more. In this article, we'll talk about how to add games to your website and why it's a good idea.
What is gamification?
Gamification is a buzzword today but its roots go back quite some time. It has become a part of the vernacular for a long time and it has been used in many ways – such as in the games industry or marketing.
We have seen companies trying gamification in various ways to motivate their employees, improve their productivity and increase their satisfaction with their work.
But why do we call gamification a buzzword? Because as the name suggests, it involves gaming techniques to make our lives better, easier, or more fun. We use these techniques in all sorts of ways including in education, business, and so on.
Gamification is a great way to get the attention of your customers. It is a technique that has been adopted by some very successful companies. You can use the same techniques to promote your own products and services.
Gamification techniques include badges, leaderboards, points, and rewards. They can be used to increase engagement and retention, improve usability, build a community around the website, and drive business goals. 
Gamification is the combination of game design principles with software to encourage and reward the user in a way that provides an enjoyable experience for users, which in turn drives engagement, adoption, and user retention.
One of the best explanations for gamification is the application of game elements to non-game tasks. This means taking basic game elements and using them to make a task that is either boring or for the purpose of learning feel more like a game.
Gamification can be utilized in many contexts nowadays. From gamifying your eCommerce store to making learning more fun, you can make anything enjoyable. If you have a WordPress website, a few changes to your pages and the addition of elements can help your website become more engaging.
Benefits
Here are a few more benefits of gamifying your website:
      increase in engagement, encouraging users to spend more time on your website.

      Increasing actions by offering incentives for those who click CTAs

      Offering perks for participation creates a sense of personal investment.
So far, you know the importance of gamification. Now, let's move on to how you can gamify your website and offer incentives to your visitors.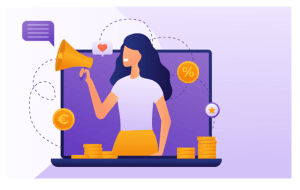 How to Add Gamification to Your Website and Reward Your Visitors?
Add Interactive Modules to Your Site
If you are fairly new to the gamification concept, you can use smaller gamification elements to engage your audience. You can add puzzles, surveys, quizzes, polls, and even actual games to your website.
 In order to actually make these elements work, you can offer rewards for their completion. – like exclusive content. You can use various plugins to add such elements to your website. You'll come across many websites with polls and survey questions on their sidebars or in their popups. According to research, the global survey market is expected to grow at a rate of over 16% by 2026. This means you can also work on introducing more surveys and polls and work in line with the global trend.
Rewards Your Visitors with Badges
With the help of a leading WordPress gamification plugin, you can reward your audience easily with badges to increase their interest. If your website lets users create their own profiles, you can gamify this experience by offering rewards for participation in the form of badges.
Badges are small graphics that are added to users' profiles as a reward for specific actions. You can motivate your user's behavior with such a reward. Here are a few ways you can use badges to motivate effectively:
      rewards a certain badge according to how long it's been since the user has registered the account.

      Offer badges to users who have posted or commented on your posts.

      Reward badges to users who have shown the most engagement in terms of clicking CTA's.
Badges can be a source of pride for your users. This will make them more interested in your website and make them more likely to spread the word about it.
Introduce a Points System
Are you ready to go all out with gamification? If so, then you can transform your whole website into a gaming experience. Introduce a rewards system that rewards points to users for completing various interactions and tasks.
Points can be rewarded for anything, like reading blogs, sharing pages on social media, commenting on posts, and participating in events. You can also integrate this with the first point by offering points for completing quizzes and surveys or answering polls.
As users earn points, they'll be able to redeem them for exclusive offers. For example, if you have an e-commerce store, points can be used to avail yourself discounts on products. Or, if you run a blog, users can get access to exclusive content.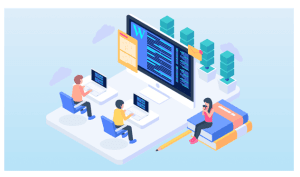 Add a Leaderboard to your Website
Who doesn't love to see their name on top? It's human nature to feel satisfied with having your name at the top of any chart. A leaderboard can encourage your audience to become more active on your website to get more points and lead from the front.
With the help of leaderboards, you can encourage your audience to do whatever you want. You can rank members according to the number of comments, shares, and replies they make. You can also rank authors who are regular contributors by the number of blogs they publish on your website.
This will increase both engagement and content on your WP site. With the help of more contributions, you can witness more keywords getting ranked, giving a boost to your website's traffic.
Leaderboards don't specifically have to be used for people. You can also rank blogs on your website with the number of views, comments, or even according to the date published. With this strategy, you'll always have your key blogs listed on your homepage.
The Takeaway
The gamification of websites is rising. With more and more people discussing this technique online, organizations are beginning to implement game elements in as many areas as possible. You'll even see gamification in HR and corporate training sessions to encourage people at work to outperform. If you haven't added games to your website yet, you may be missing out on a great chance to get more people to visit and interact with your site.