There are many marketing techniques in the WordPress space for eCommerce. Creating a sales funnel is one of them that can be applied to any type of eCommerce business.
An eCommerce business without a sales funnel might miss out on some potential customers. Therefore, creating a sales funnel is the right choice for an eCommerce business.
There are a few steps required to create a sales funnel in WordPress, but no coding skills are needed to implement it.
In this article, you will learn all the details about creating a sales funnel for your eCommerce website in WordPress.
What is Sales Funnel?
The term sales funnel is nothing but the journey of a customer from the first contact with your brand to the purchase of a product. The main process in the sales funnel is to motivate buyers to purchase a product through a series of steps.
Actually, the sales funnel consists of four stages. They are,
Awareness – First, the buyer should become aware of your product through social media or marketing channels, etc.
Interest – If the buyer is interested in your product, he will directly move to the purchase option.
Decision – The buyer will directly add the product to the cart and purchase it.
Action – Finally, the product is checked out by the customer.
Getting a buyer to buy a product is not an easy task because there should be a landing page that is attractive. The page will persuade the buyer to buy the desired product.
So, to make your landing page effective, your page must have an easy theme, fast web hosting, an effective marketing strategy and an eCommerce plugin.
Steps to Create a Sales Funnel in WordPress
Now we come to the steps that you can use to create a sales funnel in WordPress. In total, you only need four steps to set it up.
Step 1: Plugins and product page
First, you should have the WooCommerce plugin in WordPress, if not, install and activate it. 
Remember, when setting up the WooCommerce plugin, you should add the online store details, payment gateways, and shipping options.
Now add your products to the WooCommerce plugin where everything will be displayed for the user on the front end. If you already have products on your landing page, leave them there.
Next, you should install a new plugin called "CartFlows", which is a funnel-building plugin with lots of options.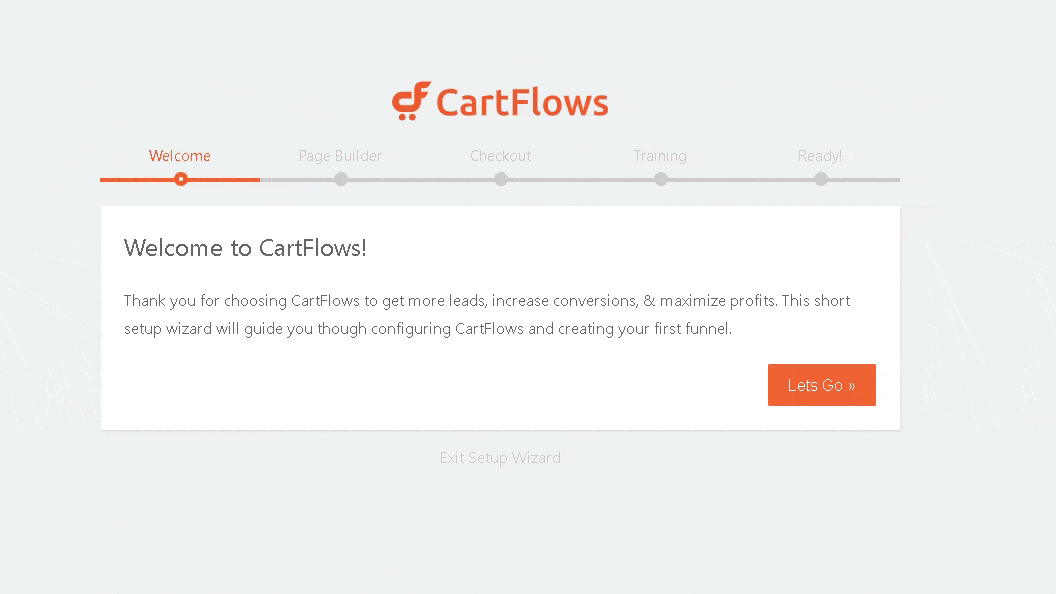 The CartFlow plugin provides you the needed plugins to create a sales funnel.
Step 2: Landing Page
Designing a landing page is the basis for your products. This page should attract your customers and make them buy a product.
The landing page can be created using Gutenberg if you have one, or you can use the default landing pages provided by the Cart Flow plugin.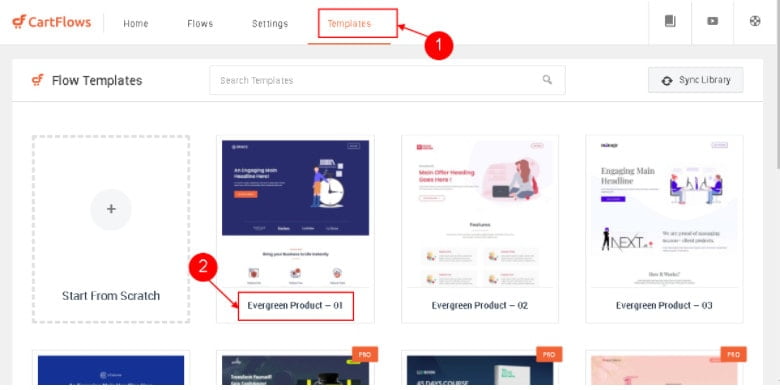 Select any one template and select "Import Flow" to edit the flow editing screen.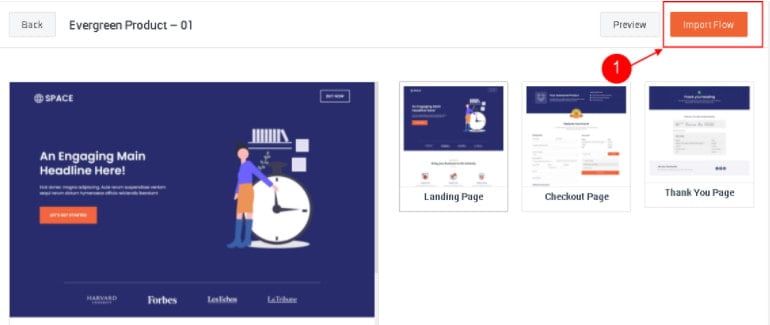 Now the page is ready for editing where you can customize the pages. The below screen shows you the list of pages in the sales funnel also you can add new steps in your tunnel process. 

Step 3: Create Checkout and thank you pages
You can edit both the Checkout and Thank You pages in the same way as described in Step 2.
If you do not have any products in your store, the checkout page will show "No products assigned". The new products can be added using the CartFlow plugin. Click on the "Edit" option to add products and mention the offers for product settings, etc.

Step 4: Live
Now your product is live, and the customer is experiencing the sales funnel process. That's because CartFlow enables the entire process in a predefined funnel. So everything will happen the way you planned it.
You should attract customers to your landing page through marketing. Because marketing alone will make customers visit your page.
Conclusion
If you follow the right strategy in online business, your business will gain a reputation among the customers. Because the concept of sales funnel will not confuse your customers who are in the process of buying a product. So, I recommend you use the "CartFlows" plugin which is more suitable for defining your sales funnel.
Hope you like our post, How to Make Sales Funnel in WordPress. You can follow us on Facebook and Twitter to get the latest updates.

Prabhu Ganesan provides his web development and WordPress services independently. He is the founder of WPBlogX. He is very much involved in WordPress as it becomes second nature for him. You can get in touch with him by visiting his website – WPBlogX.com and you can also find him on Twitter @gprabhucbe.