Since version 2.2, WordPress allows its users to add widgets to their page. This is one of the game-changer because it helps many users to display their requirements using the widgets available. In simple terms, Widgets let WordPress users display useful and eye-catching features on your WordPress sidebar, and also you can add widget plugins into the widget area.
From version 4.8, WordPress had a big update where it provides 17 default widgets to their customers. Still, it looks inconvenient for customers who are willing to add more widgets apart from that. So, this article is responsible for giving you 25 useful widgets needed for WordPress users.
Come on, We can directly move into the core part of this article. The below is the list of widgets, you may have what you need, just pick it up. 
25 Useful widgets for your WordPress site

A simple way to add a map to your website could be possible by using the Google Map widgets. This looks very simple to add a map to your site. Here the users can see your address by just clicking on the map. In addition, the map will get enlarged once you click on the map. This widget will be more useful for your business to display your office address and location.

Some of the popular websites will have many social media followers when showing those counts in their website will increase the credibility of their website. The social count plus widget helps in displaying the social media count in your website in a favorable position. 
This widget helps in displaying the social count from more than 15 different social media companies. The main use of the widget is to display only the follower's count in the particular social media account.

Testimonials will improve your website standard to the next level because the testimonials will indirectly increase the visitor's count to your website. Mainly testimonials will be used in the business websites. 
Testimonial widgets help in displaying the testimonial in the form of text, video, or image format. It has many stylish displays to add to your website.

For a business website, you may get many good posts regarding the services. Good posts should be displayed to other customers to attract attention to your website. The WordPress Popular Posts help in displaying the posts in thumbnail view or based on category. 
The posts can also be categorized by mentioning the traffic generated by the post for the past 30 days or in the last 24 hours, etc. 

Instead of using the media gallery on your website to showcase your products. Just use the social photo feed to display the photos shared on social media. There are many widgets available to display the social feeds to your website but Small Balloon is best among all.
This widget helps to feed many photos from many social media accounts like Facebook, Twitter, Youtube, etc. which have dozens of feed layouts to display.

Contact form is the basic to collect the information from your visitors to your website. There are many ways to create contact forms but WPForms is the best contact form plugin. 
The widget comes with many features like drag-and-drop, ready-to-use templates, sidebar widgets, etc. It is available in both premium and free versions. 

Adsanity is an ad management plugin that helps in adding ads to your website anyplace. It automatically displays ads to your website. If you're planning to go with Google Adsense then this widget will help you in maximizing ad space and increase your revenue. 

Youtube Widget Responsive widgets help in embedding your videos in the sidebar. This widget gives more control over your video where you can decide how your youtube video functions. The controls can be applied like hiding certain parts of the player, autoplay, mute audio, etc. 
It looks very simple to add different social icons to your website through this type of widget. The simple Social Icon widget helps you in configuring the social icons as per your wish. The icon color and background color can also be modified. 
You can alter the size of the social icon for your website. So, overall it looks comfortable to add social icons to your website.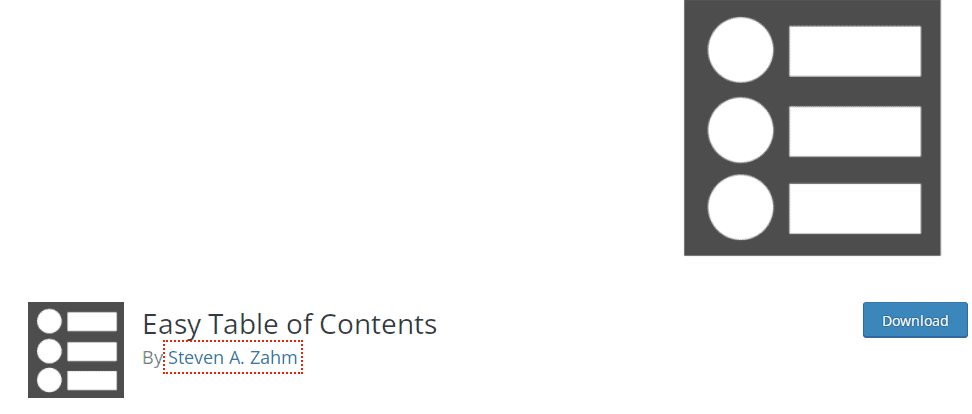 The plugin called Easy Table of Contents can automatically add a table of content to your article. It could be easy for viewers to jump between the sections. 
The table of contents can be added to the article automatically or manually and this widget has the option to display the TOC in the sidebar. 

Post rating system helps in displaying the post rating system to your WordPress website. This process will attract viewers and create trust in your website. The widgets update the ratings instantly on your website. The widget can also display the top-rated content on the sidebar of the blog. 

If you are handling a business website then it is highly needed to have a live chat option to guide your customers instantly. WP Live chat support widget helps to display the live chat at the bottom of the screen. This widget gives the size chatbox design where it can be placed on all the pages. 
The chatbox can be customizable for mobile users and this widget helps in collecting the email list from the customers.

Instagram Feed helps in displaying one or more Instagram feeds to your website and adding colors to the grid helps in attracting more customers to your website. Also helps in putting a responsive mobile Instagram feed. This widget is available in both free and premium versions.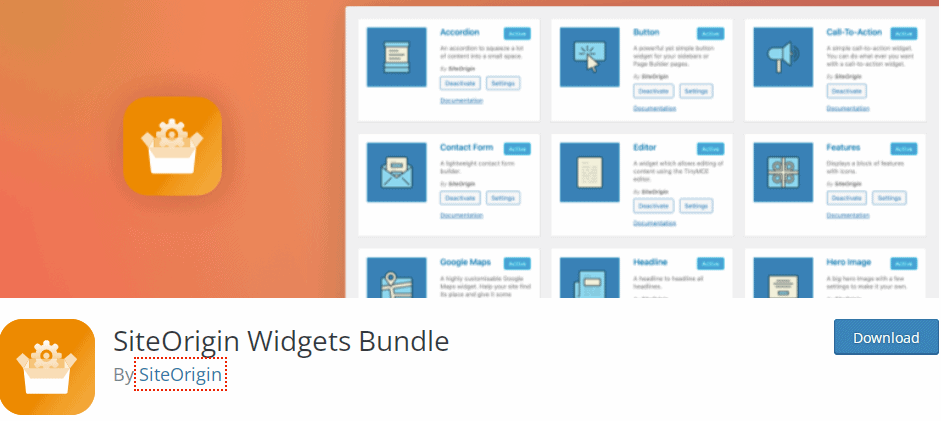 If you need a bundle of widgets in one place then you can go with the site origin Widgets Bundle. It has some basic widgets like Google Maps, buttons, images, contact forms, etc. You can easily turn on or off the widgets bundle available in the site origin widgets bundle. You can use all the widgets available in the bundle but remember it may occupy the memory space of your website. 

Hubspot also has a widget bundle where you can easily use the needed widgets for your website. It has widgets like banners, overlay popups, slide-in boxes, etc. It works well with other tools like meeting schedulers and landing page builders. It also has a live chat widget where it enables real-time conversation with your visitors. 

The design option is the best thing in this widget because it can be placed anywhere and it has the option to include daily weekly or monthly views. My suggestion is to go with this widget where you can share it with Google Calendar, Microsoft Outlook, etc.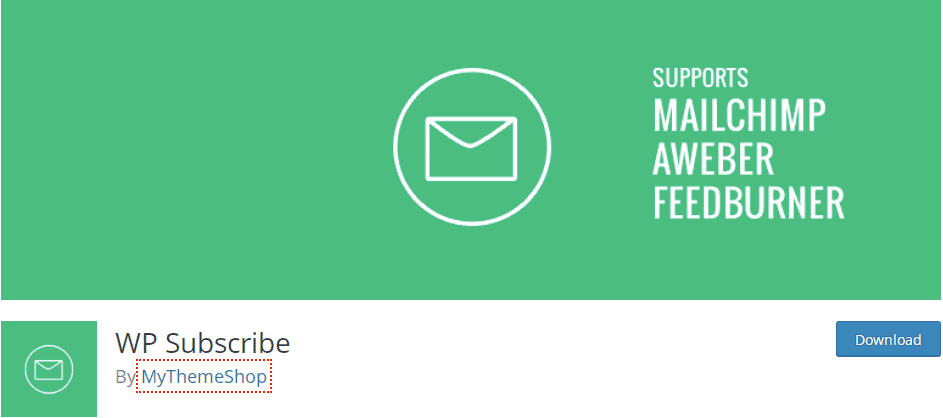 WP Subscribe helps in adding newsletter subscription boxes to any widget areas. It can be integrated with Feedburner, MailChimp. There are many options available for adding signup box labels, error messages, and success messages can be added with CSS.

Your recent post should be highlighted to attract the customers to view the recent one. The widget recent posts widget extended helps in displaying the recent posts in thumbnail, taxonomy, excerpt view and it can be displayed in any widget areas. There are huge options available to display based on the category.

The opinion stage helps in displaying polls, surveys, quizzes, etc. It helps in engaging the reader to give input through the poll or quizzes and surveys. In addition, it is very easy to create polls, surveys, etc, and add them to your widget area.

This widget enables the admin to create quizzes and surveys using different options like checkboxes, fill-ups, multiple-choice, true or false, etc. It is also available in shortcodes, you can paste it wherever you need it on the website.

The Event calendar helps in creating and managing events using the calendar. It adds a new post type where you can add all upcoming events and widgets to display all your event lists on sidebars. It crosses over 800k installations in WordPress. 

Business reviews are important for building credibility and bringing trust among potential customers. Google review widgets help in displaying the business reviews received for your business on your website. Stars, avatars, etc. are displayed for the reviews.

In some situations, you may have many activated widgets which occupy huge memory. Widget disable is a good option to disable the specific widgets which are not required for your website. So, finally, this would be more useful than disabling the widgets. 
Conclusion
I hope this article will help you in finding the widgets for all your needs. All the widgets mentioned above are from trusted websites. All you need is to choose which is needed for your website. So, be clear and use the widgets mentioned.
Hope you like our post, the best WordPress widget plugins. You can follow us on Facebook and Twitter to get the latest updates.

Prabhu Ganesan provides his web development and WordPress services independently. He is the founder of WPBlogX. He is very much involved in WordPress as it becomes second nature for him. You can get in touch with him by visiting his website – WPBlogX.com and you can also find him on Twitter @gprabhucbe.